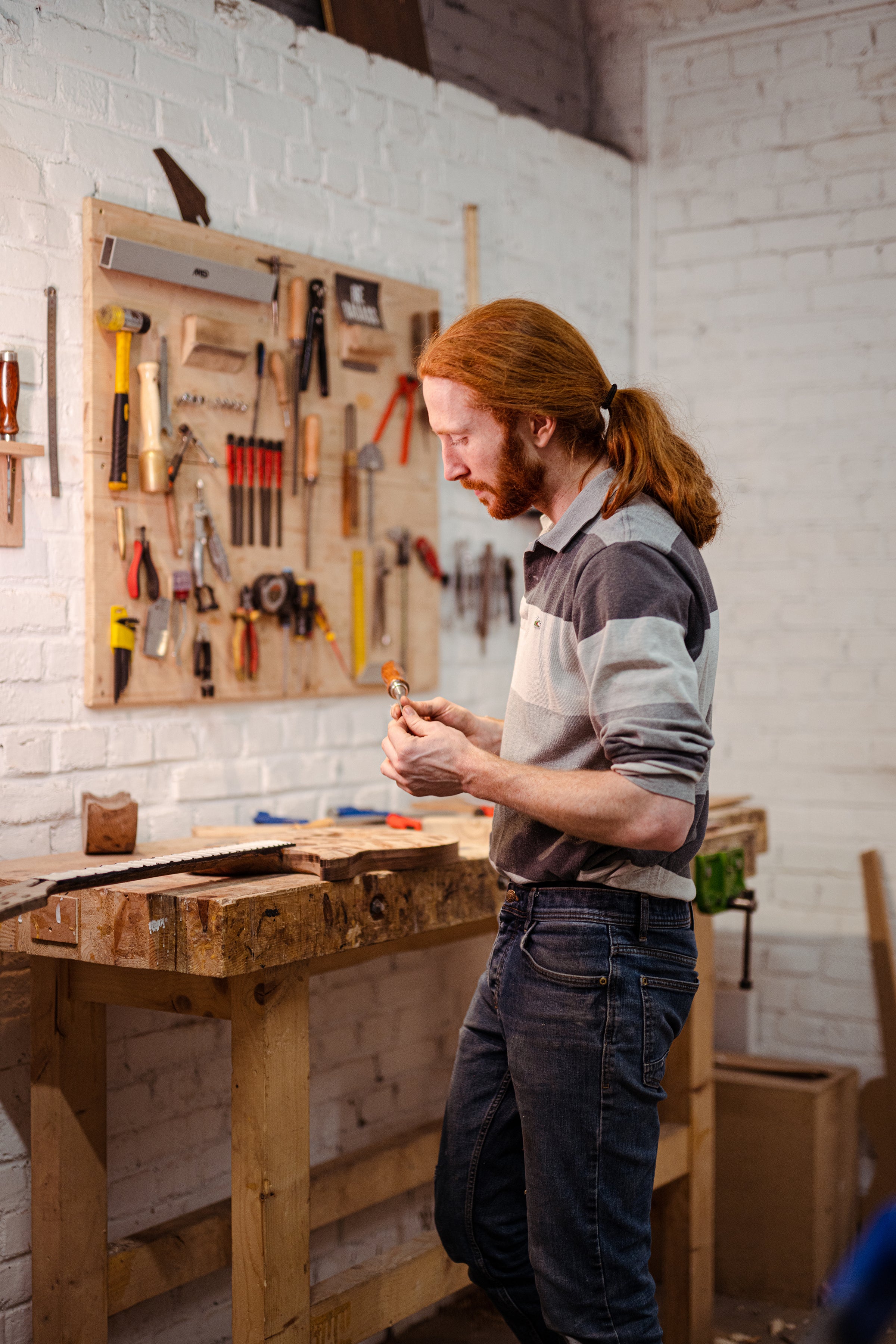 We tune, maintain and upgrade your guitars.
We welcome you at our now workshop in Pint Sainte-Maxence or at our showroom in Paris, by appointment, so that you can drop off your instruments.
Our Parisian Showroom does not have the necessary equipment for the maintenance and the repair of the instruments, the delays can thus be of several weeks according to the requested service.
Maintenance | adjustment | evolution
A guitar or a bass has to be tuned, it has to be maintained, it evolves with your playing.
The rates listed below are inclusive of all taxes. The price of a service may vary according to the condition of the instrument and the additional services required, which will be recommended at the time of the deposit appointment, or after examination of the instrument.

The price of pickups, electronic components or others is in addition to the service.
• Guitar / bass tuning (excluding Floyd) : 55€.
• Guitar tuning with Floyd: 75€.
• Complete cleaning, oiling and tuning: 80€.
• Full refrettage : 280€ •
Planimetry : 170€ •
Saddle change : 90€ (nut included) •
Change of tuning machines : 45€ •
Change of pickups : 60€
Do you have a special request?