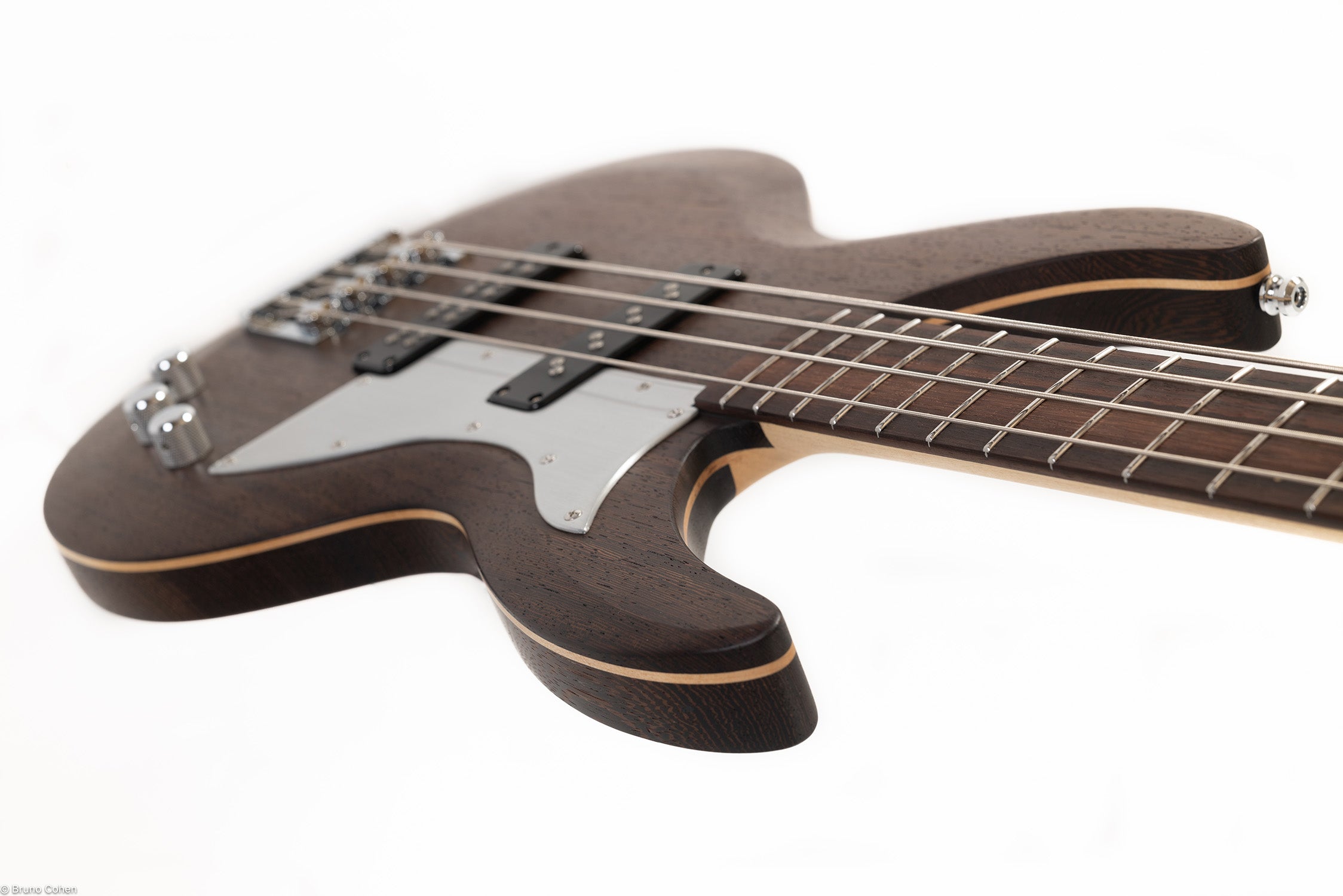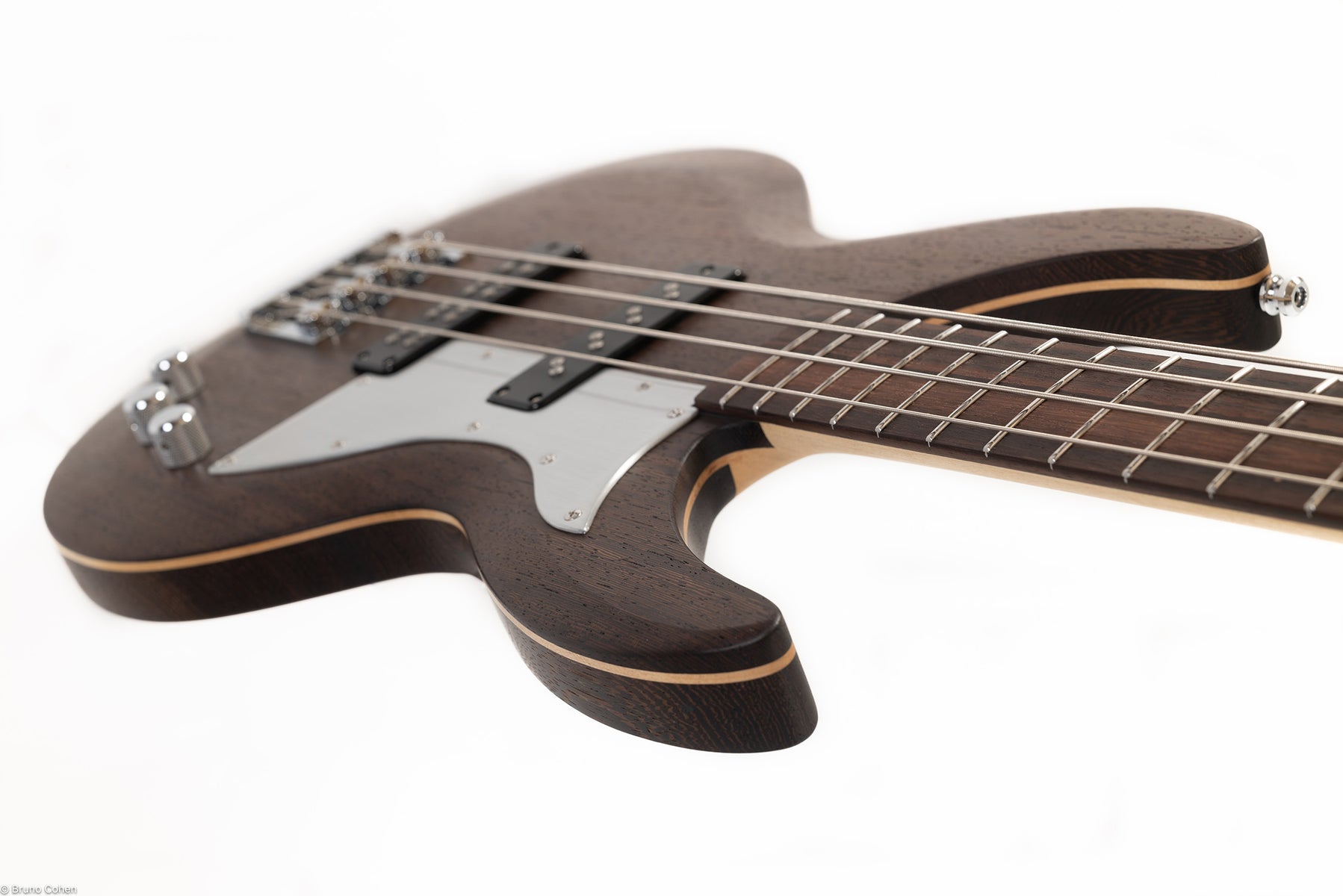 The De Leeuw Guitars philosophy: uncompromising instruments that respect our values
100% handmade in our workshops, in France
Currently, at De Leeuw Guitars, we do not have CNC. All instruments are made entirely by hand.

This allows us to pay attention to the smallest details at all times.

This is also why we work with other craftsmen for the pickups, who work by hand and have the same high standards as us.
WE FAVOR LOCAL WOODS
There are so many beautiful woods in France and in Europe, we might as well use them.

That's why we have created a whole range of instruments in French walnut.

We also use wood from further away. But we will always favor local woods.

It is important that an instrument, as beautiful as it is, respects an environmental logic, right?
That's why we are looking for new woods and new materials every day.

(here is a walnut body and neck)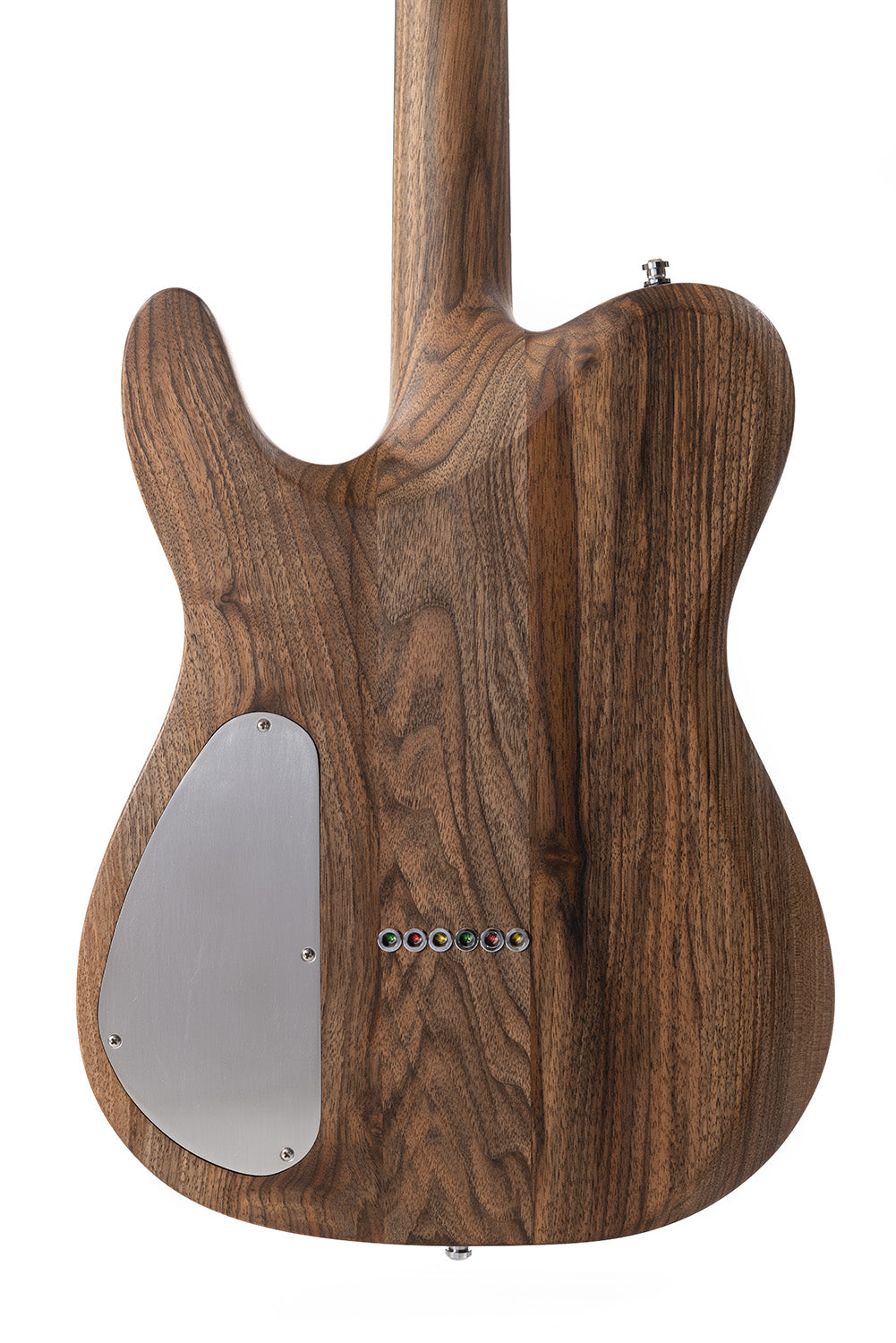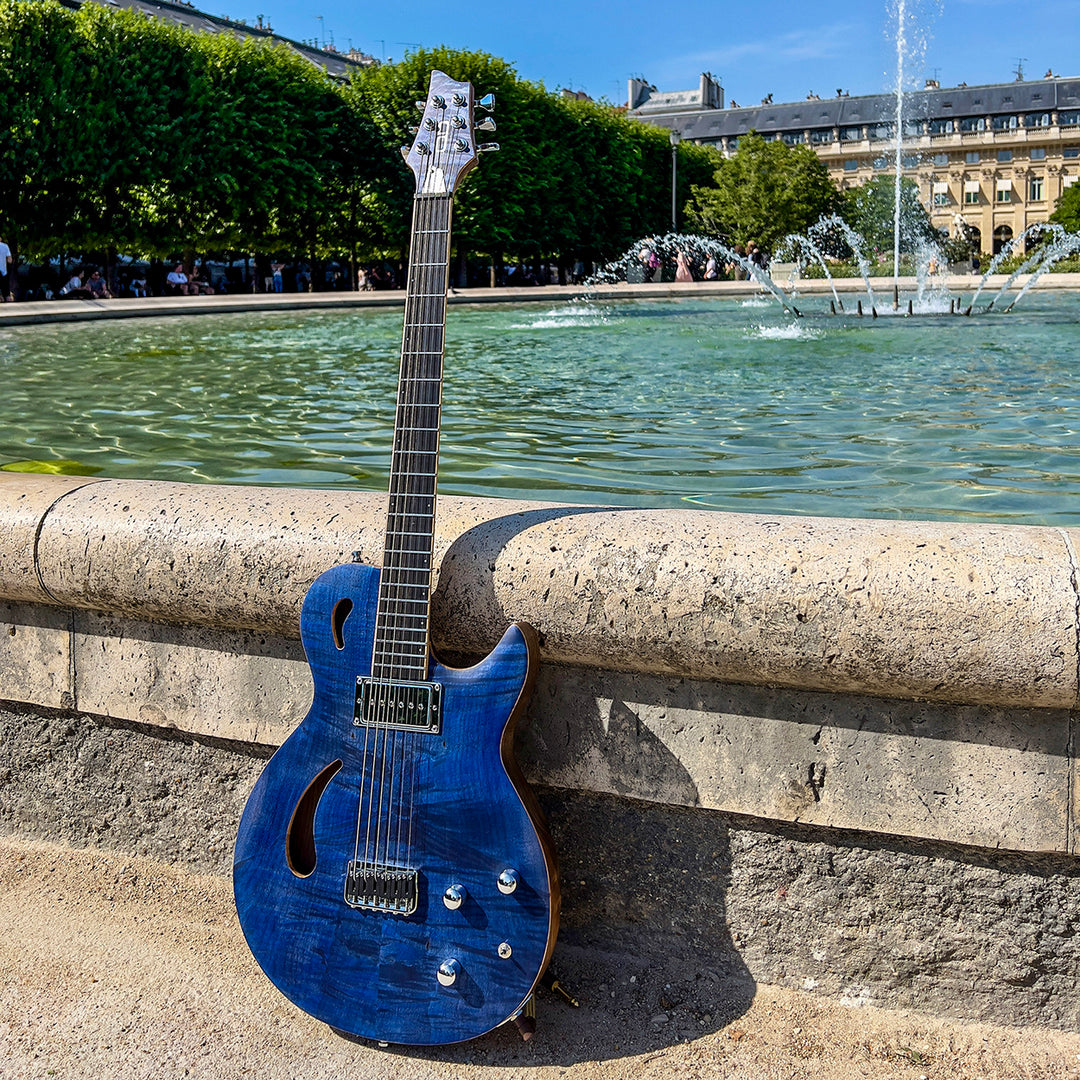 We avoid plastic and polluting materials
Except for electronic components (which we do not manufacture, our apologies), we avoid plastic materials.

Instead, you'll find pickguards and backplates made of brass or aluminum.
We think it's nicer and more environmentally friendly!

We are constantly looking for new "magic formulas" to offer you more beautiful finishes, without harmful solvents for the environment.
Neck-through
We build guitars and basses with neck-through because it allows:

Incredible ergonomics (no heel, feeling of fusion between the neck and the body).

A perfect transmission of vibrations.

Many aesthetic fantasies.

We research the acoustic properties of the different wood assemblages in order to refine the sound reactions of the instrument.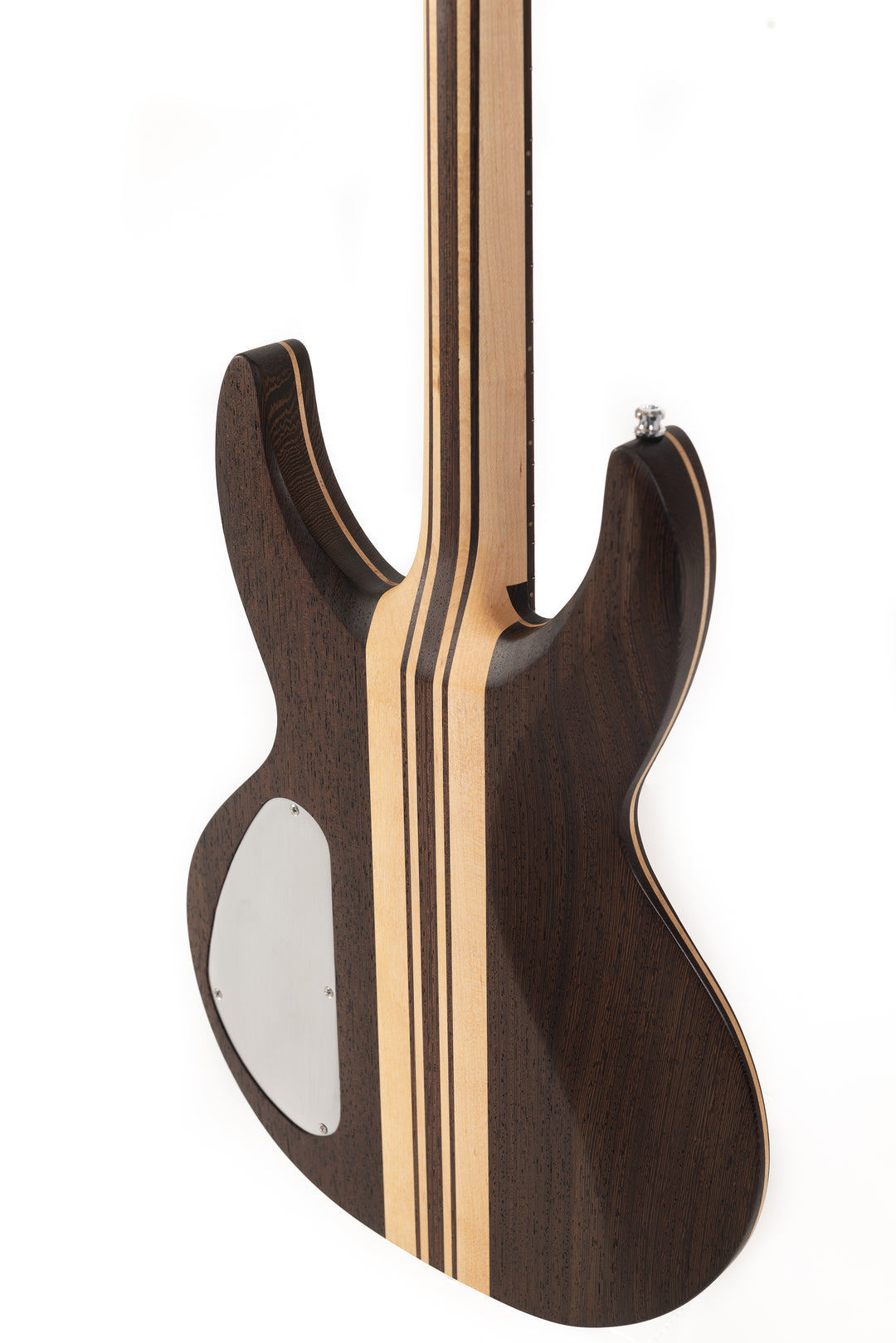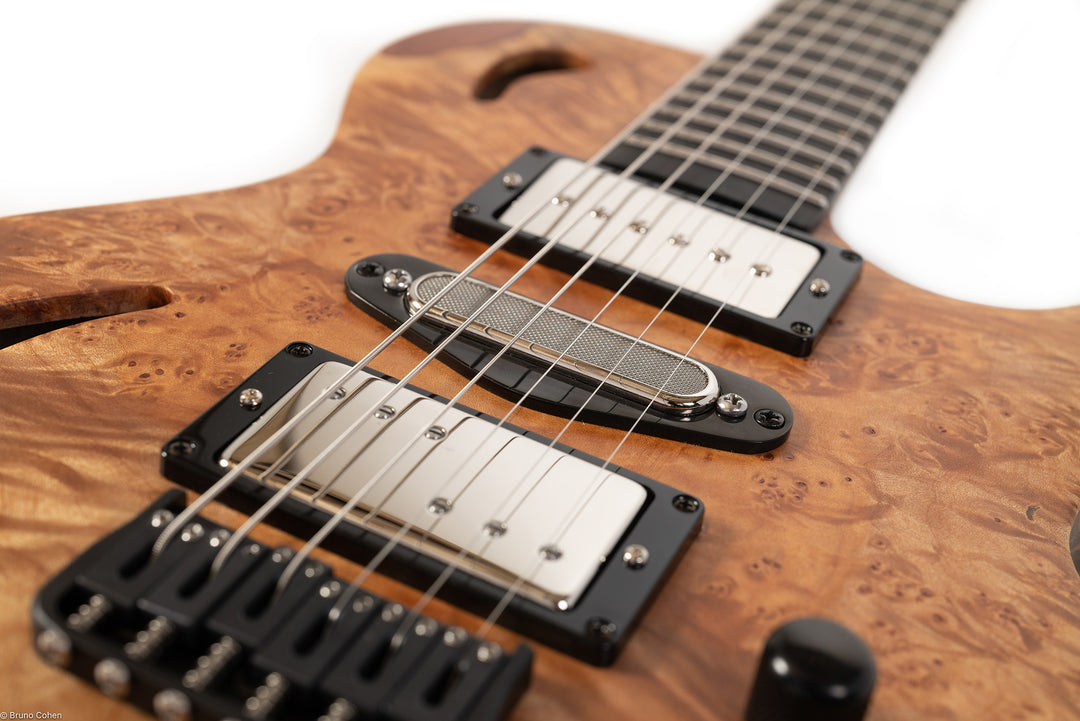 High quality pickups and guitar parts
As mentioned above, we work with craftsmen who have the same quality requirements as we do.

We work with them to design the best pickup sets that will be hand wound.

For the parts, to make it short, we only take what we consider to be the best.
Instruments with no compromise
Because it is handcrafted and made of wood, each De Leeuw instrument is unique. We work every day to reproduce the magic.

The magic of beautiful wood,
Magic of the colors and finishes,
Magic of sound.

In nature, no two trees are the same, which is why your instrument will be unique.