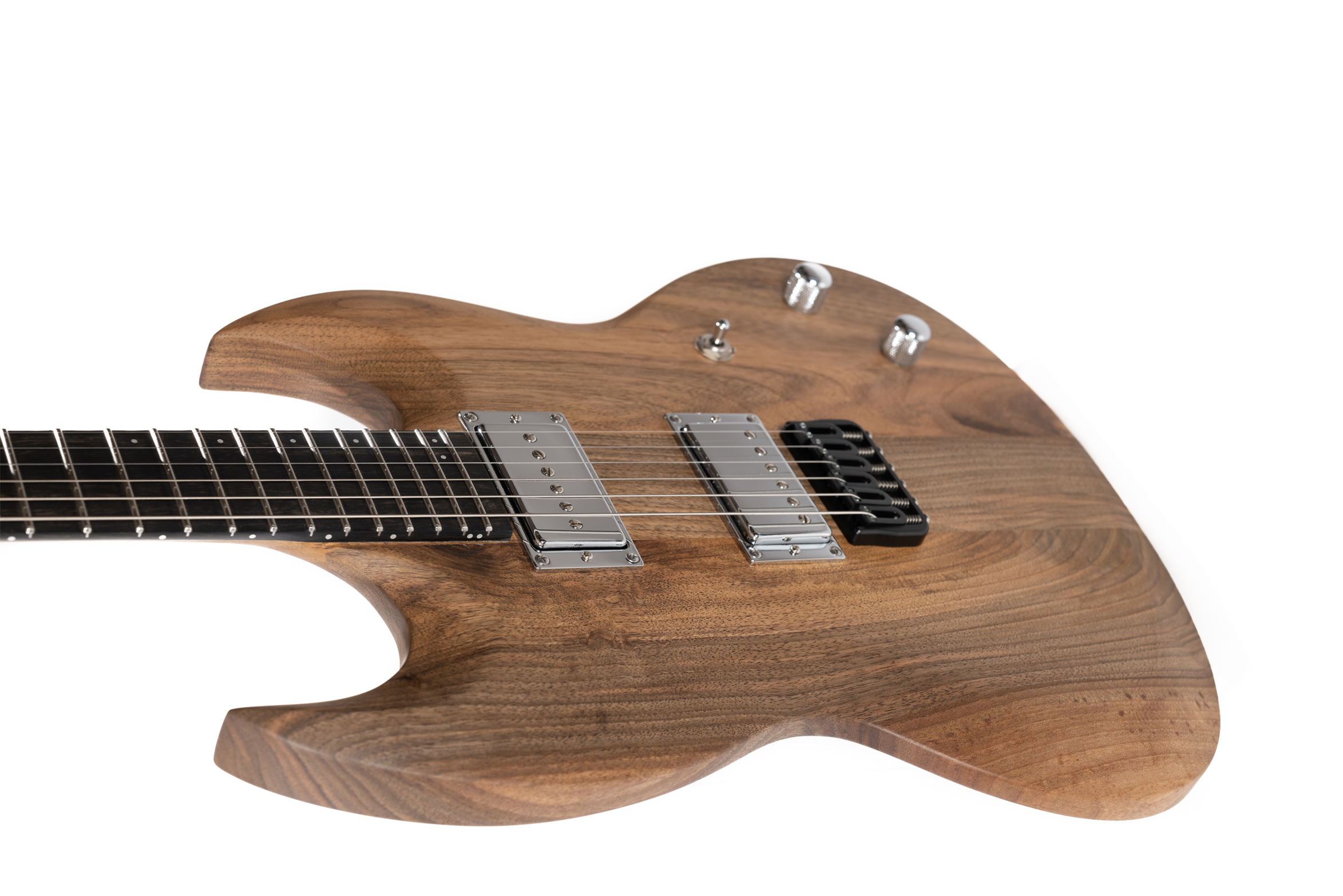 THE MOST MANAGEABLE DOUBLE CUT SHAPE
At De Leeuw Guitars we have work this shape to have an overall balance to give it a great strengths.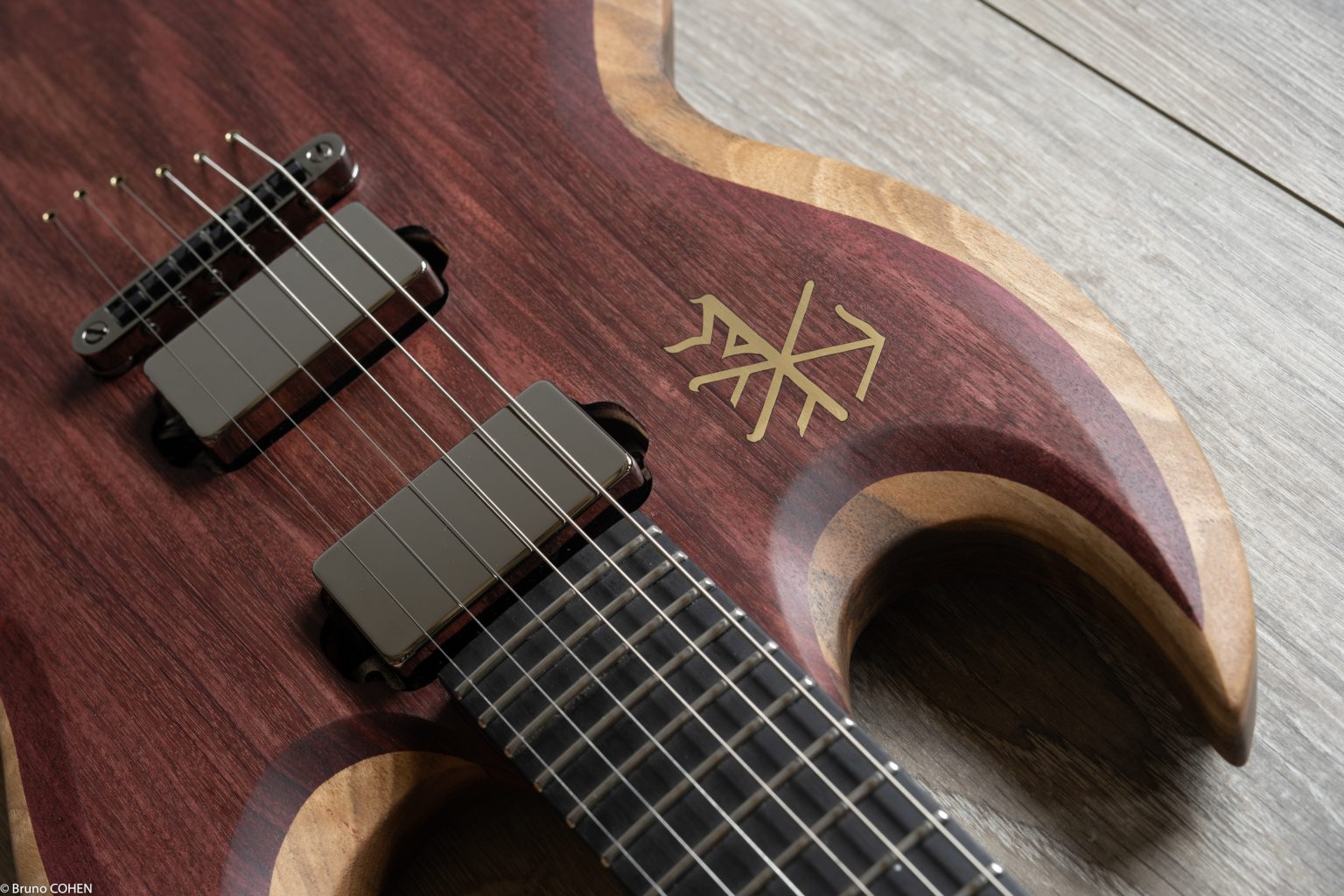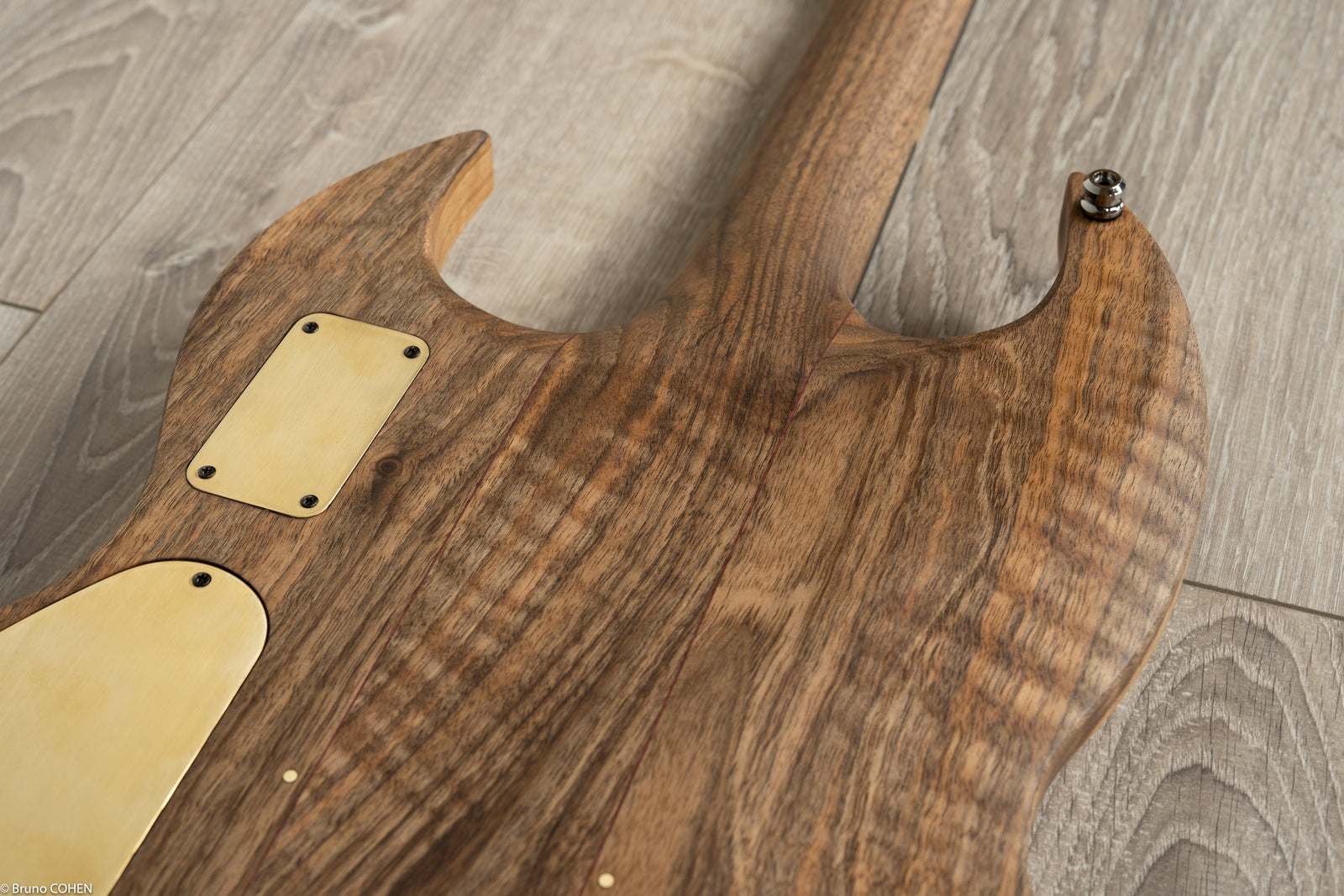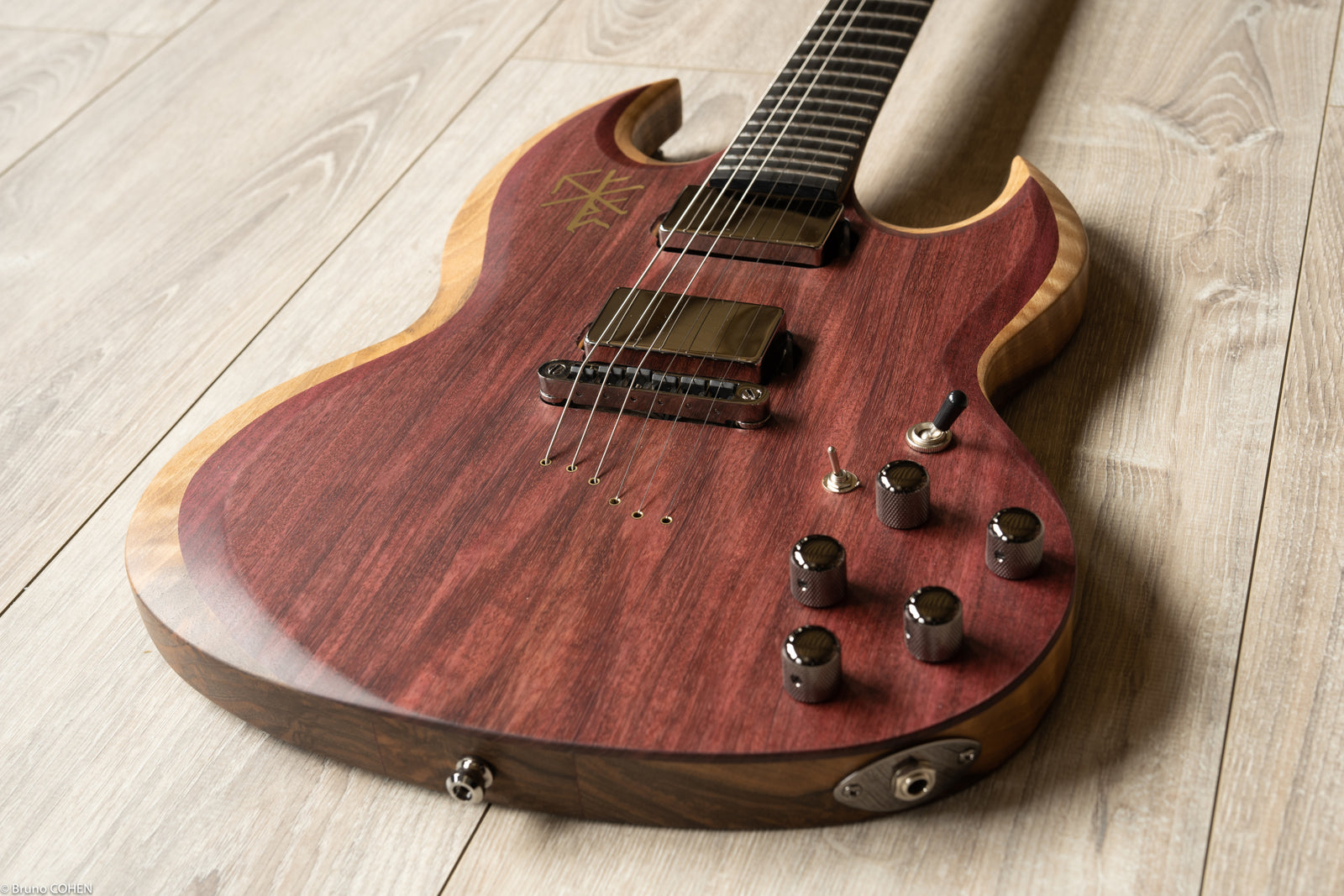 SIMPLICITY OF WOOD
The SY is made of a walnut body and neck, and topped (or not) with a soundboard. Its oiled finish gives you a direct contact with the wood.
NECK THROUGH
The central part of the guitar is made of one or more pieces of walnut and an ebony fingerboard. The access to the treble is thus exceptional.
Through neck + double cut = winning duo!
ROUNDNESS AND LENGTH…
The density of the walnut brings the fullness and the roundness expected on this type of instrument... Not to mention the note holding which lasts, which lasts...
We reinforce the precision and the snap thanks to the ebony fingerboard and its stainless steel frets.
VERSATILITY
We have opted for a pair of P90 + PAF 59 microphones. You can also add Piezo sensors. So much to say that the sound palette is wide.
SPOILER ALERT: the intermediate position of these hand-wound mics is amazing!
SIMPLICITY
We opted for a simplified electronics. On the SY, you will simply have a volume and a tone. The balance between the two microphones will always be the same.
Nico Chona of Tone Factory tests the SY
Our "SY Guitar" models - from our Classic Series
Hugo Martin - Prince - Sometimes It Snows In April
Learn more, try it or order it?