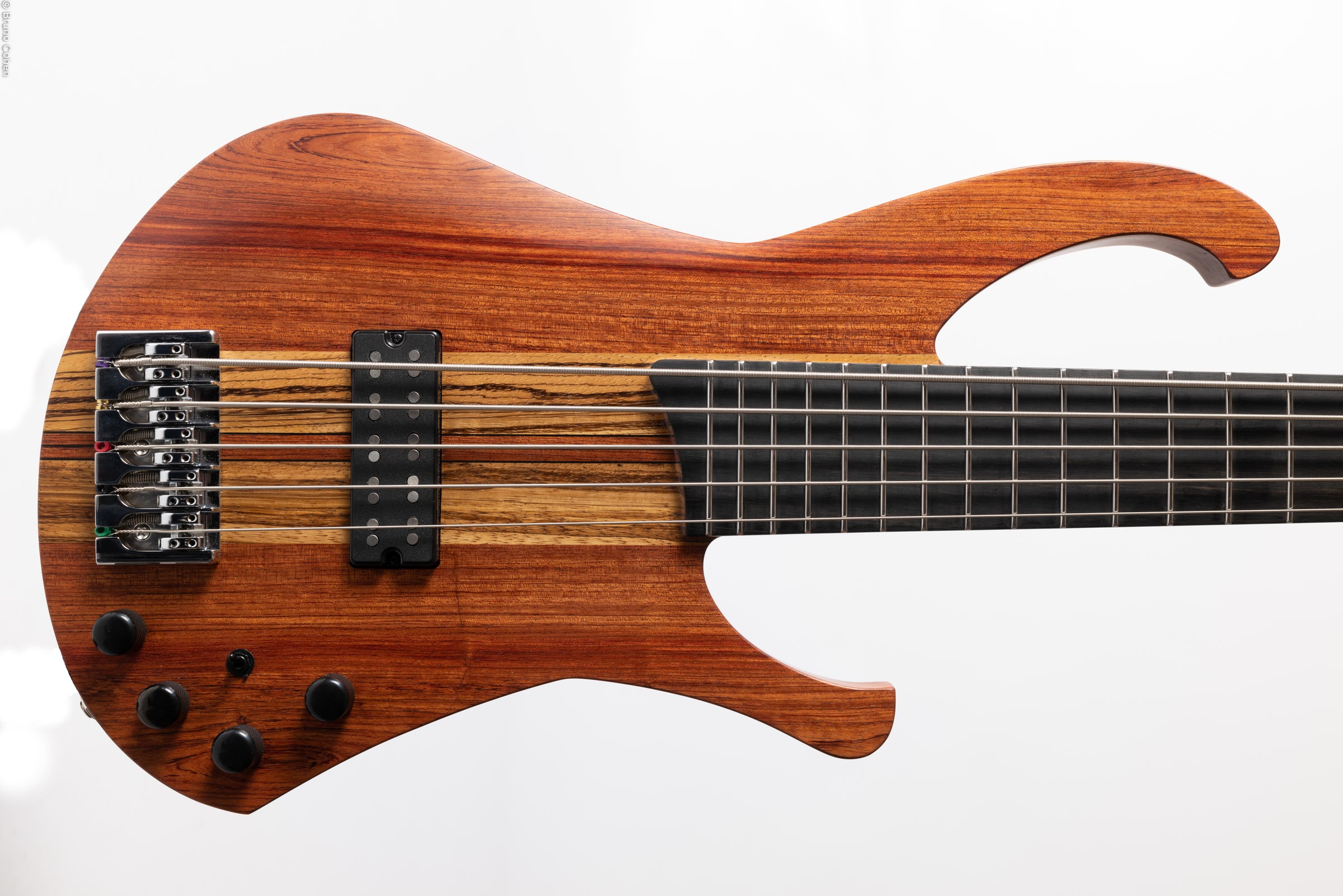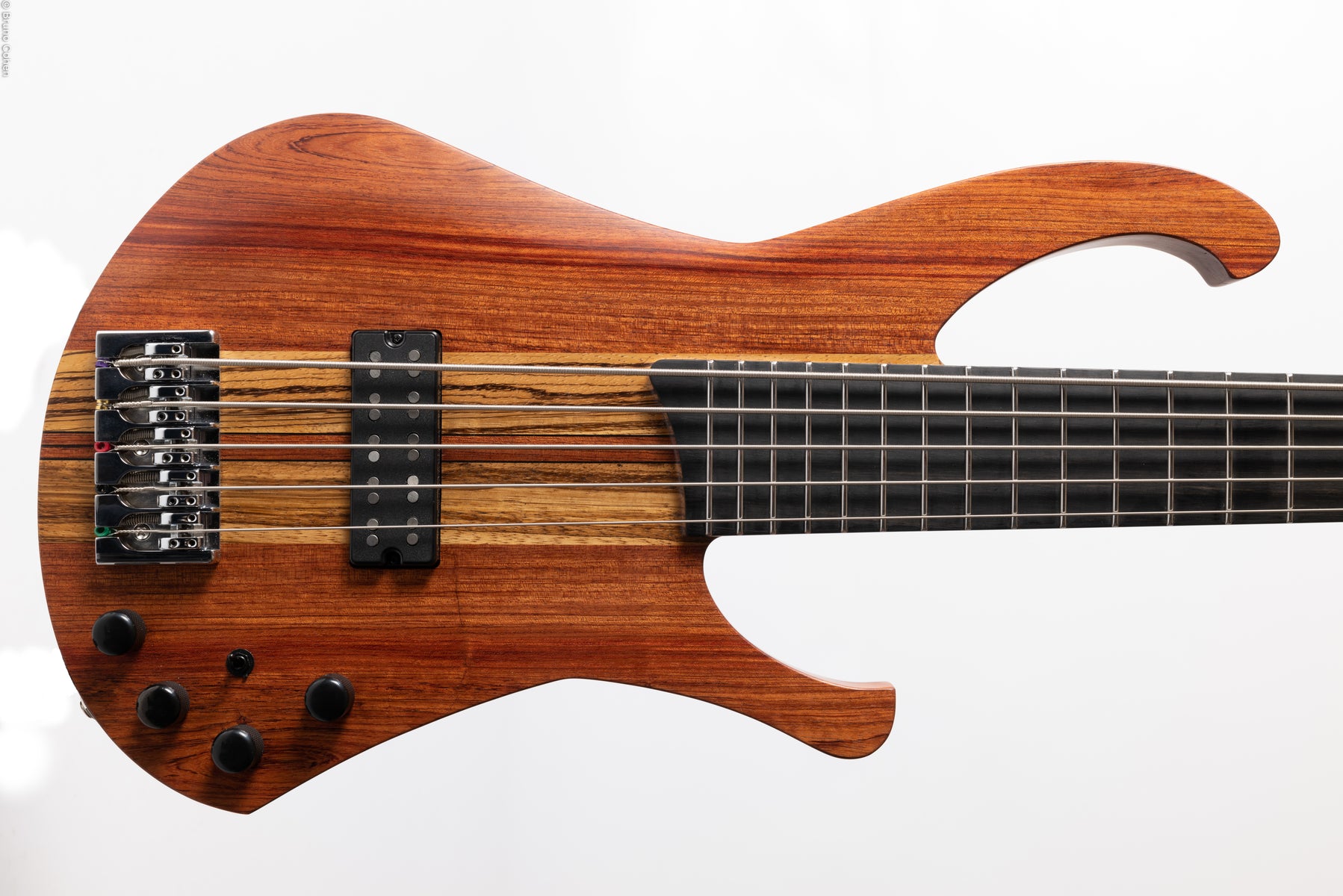 Would you like an extra string?
Pass the 5th, it's a highway!
For those who do not have enough of 4 strings, we had to bring them our knowledge in terms of ergonomics. With a constant focus on balance and ergonomics, we offer you our version of this 5 string instrument. If you add to that hand-wound pickups, associated with an Aguilar preamp, it gives a super responsive instrument to all your playing nuances.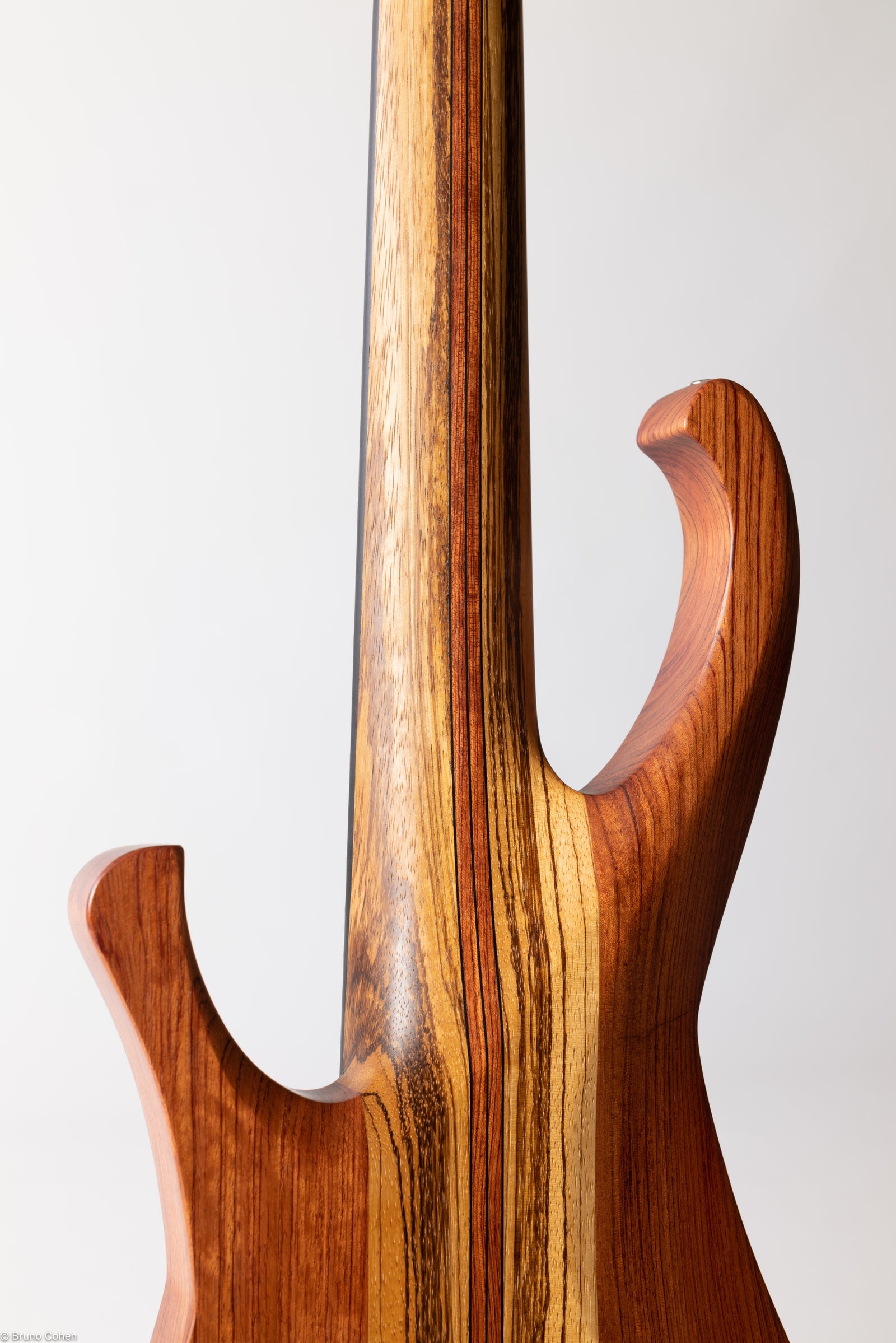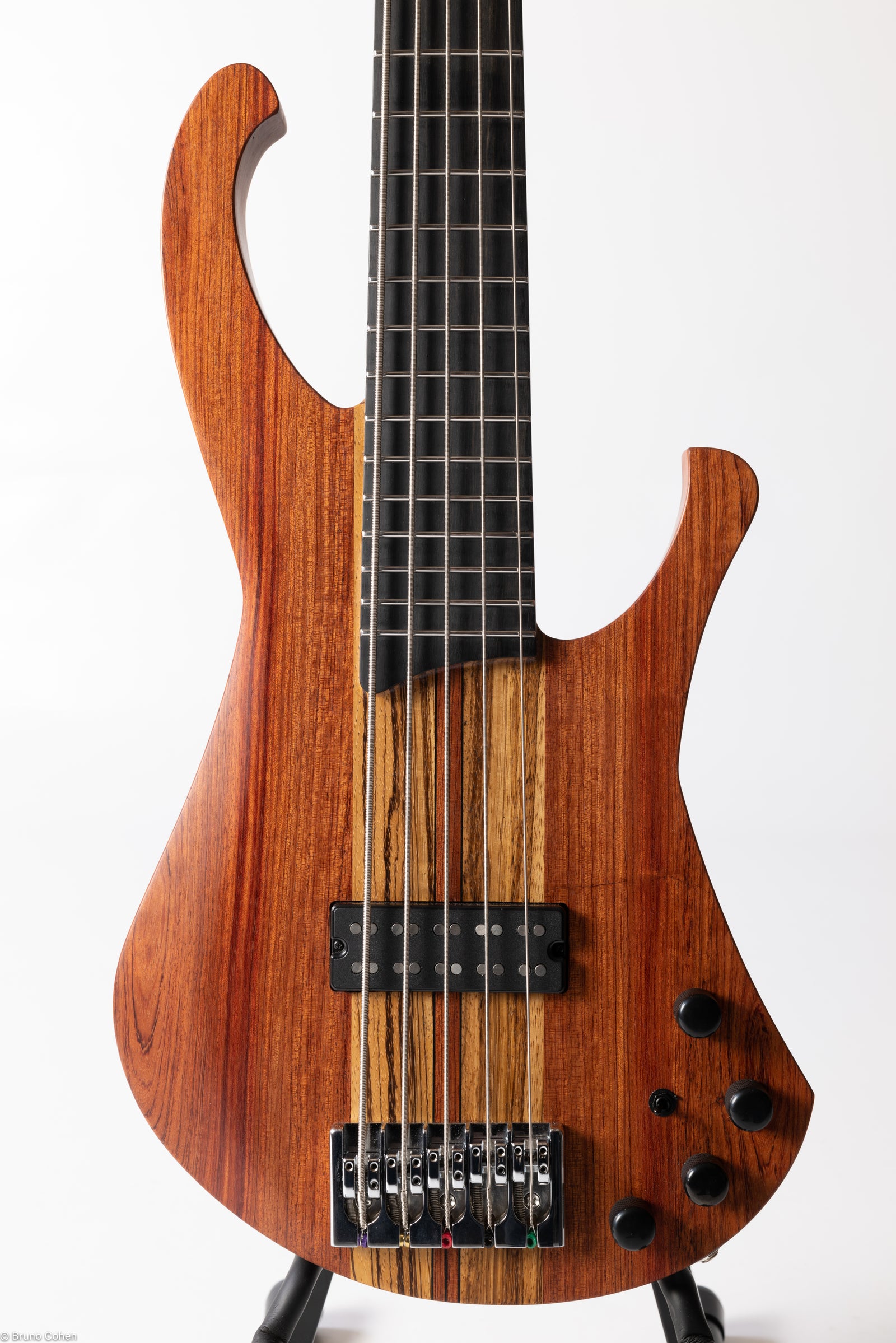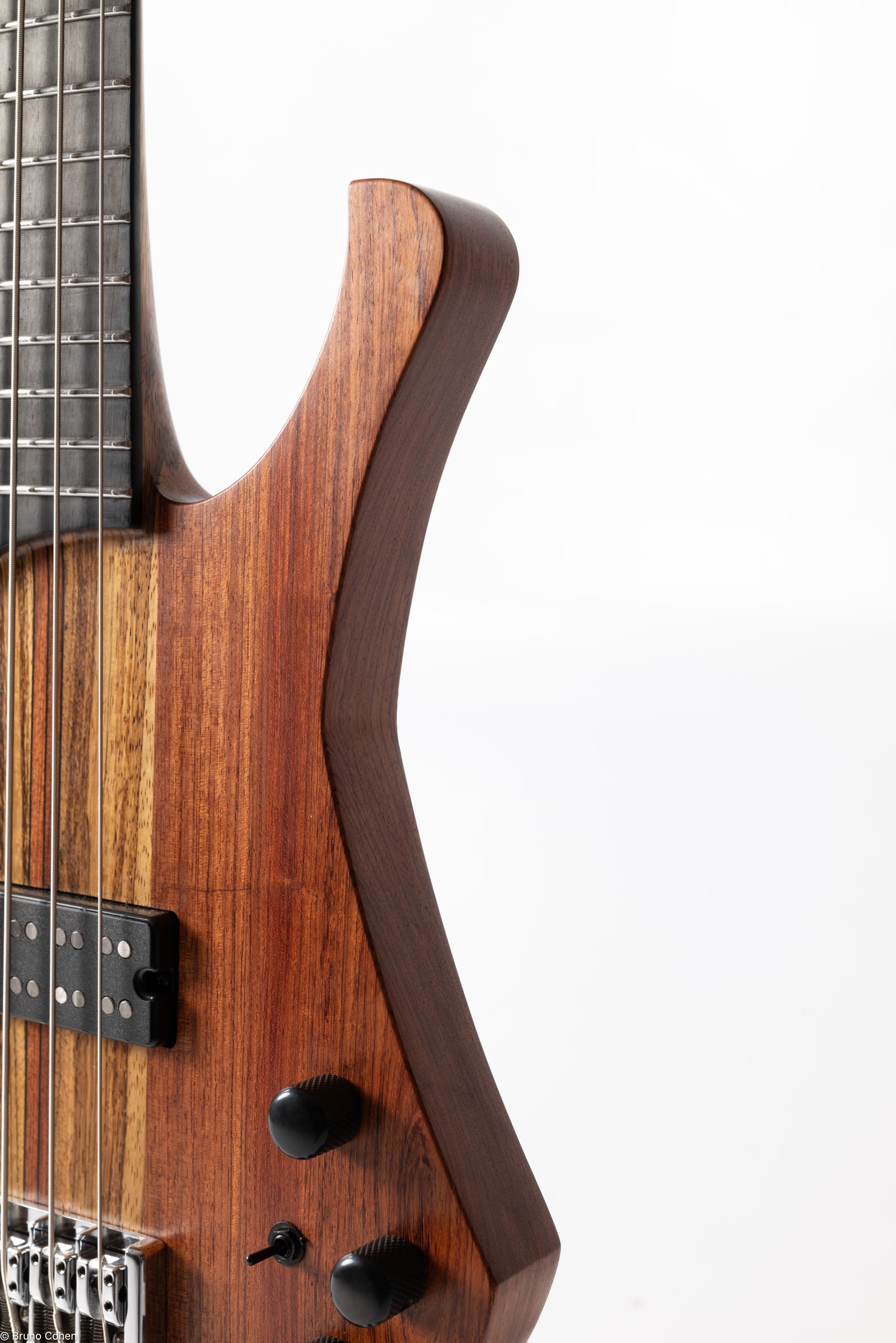 SELECTED WOODS
The bass frequencies require a particular selection of woodwinds in order to enhance the expected frequencies.
Neck through, profiled and comfortable
A comfortable neck on the whole fingerboard, in 5 strings... It is possible ! Why should you sulk about it?
Pickups + preamp
A hand-wound pickup designed with the greatest care to which we add an Aguilar preamp to sculpt your sound.
Learn more, try it or order it?