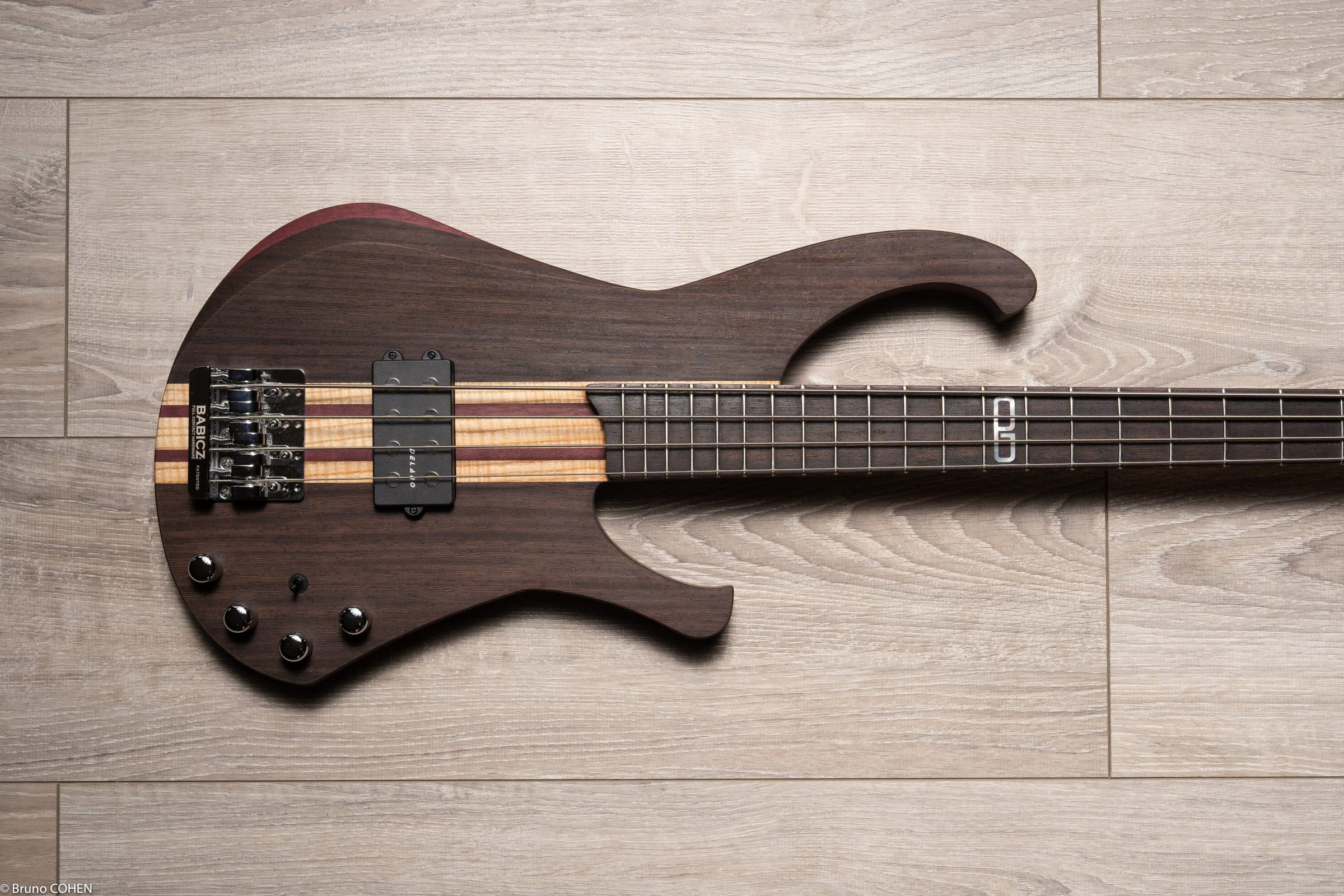 The Modern Bass 4 strings
4 strings, many possibilities
An electric bass made for the stage. The finesse of the MB4 combined with good wood density magnify eclectic playing styles with straight notes and deep bass, roundness and dynamics...
A light and very balanced bass.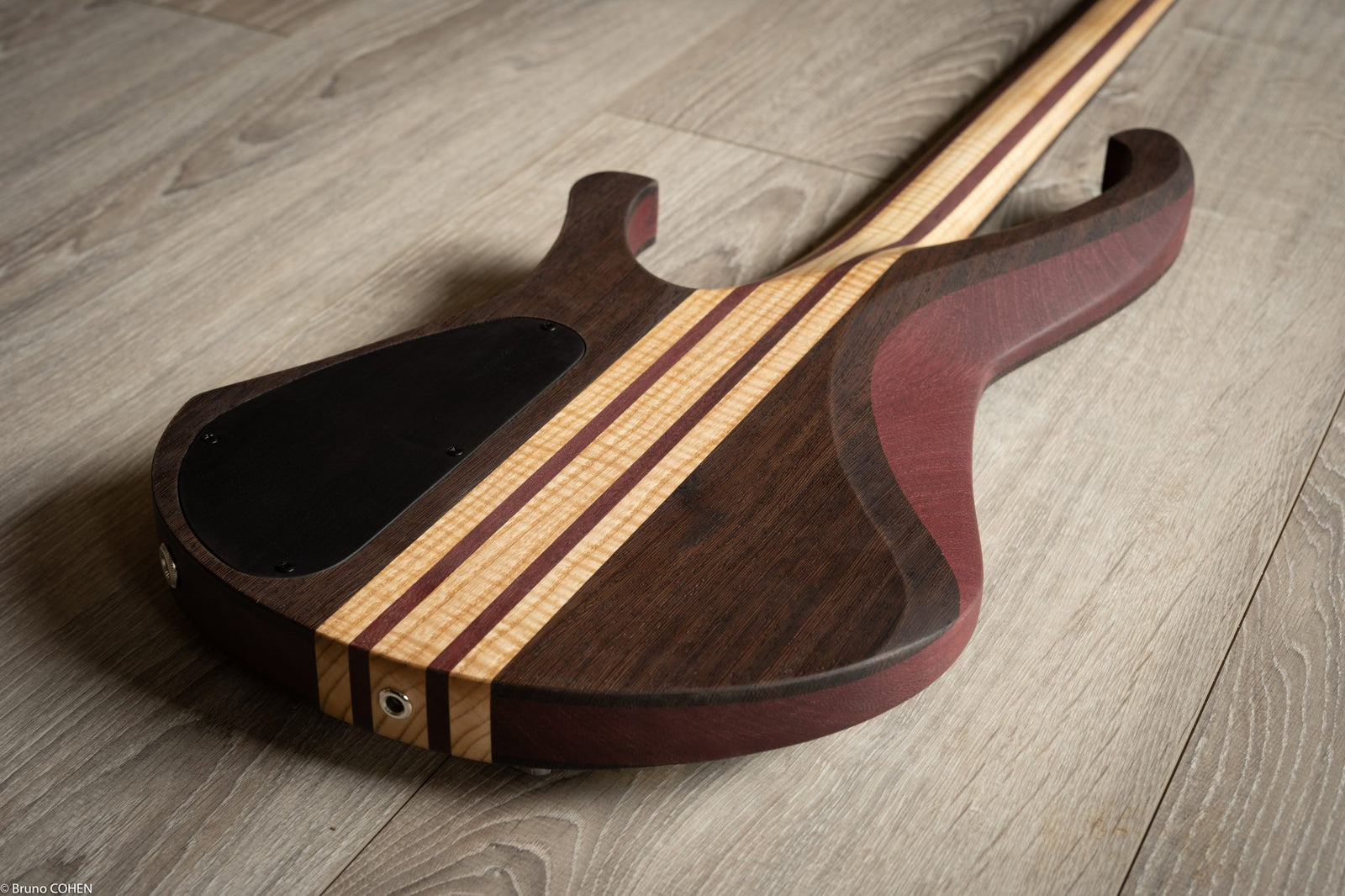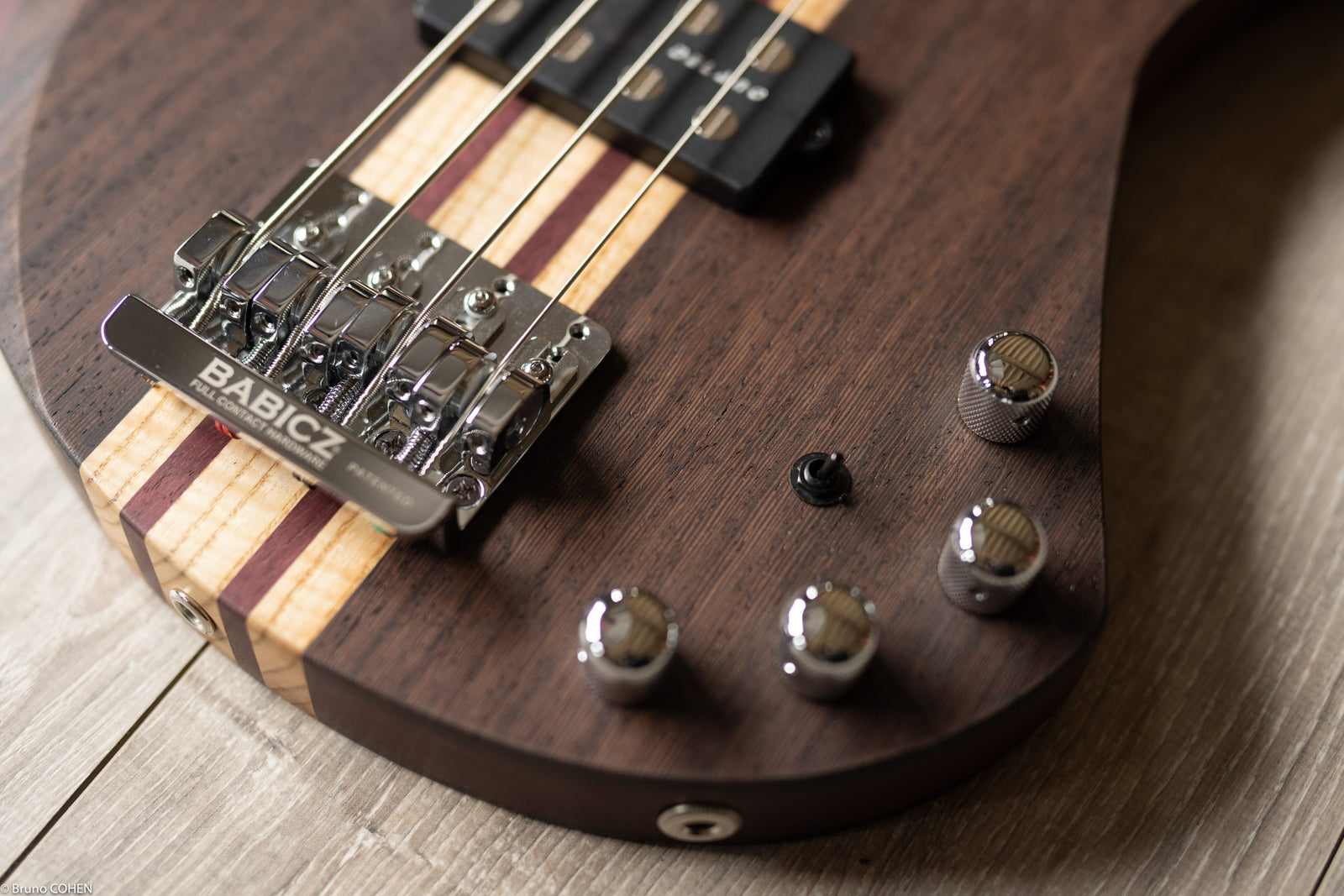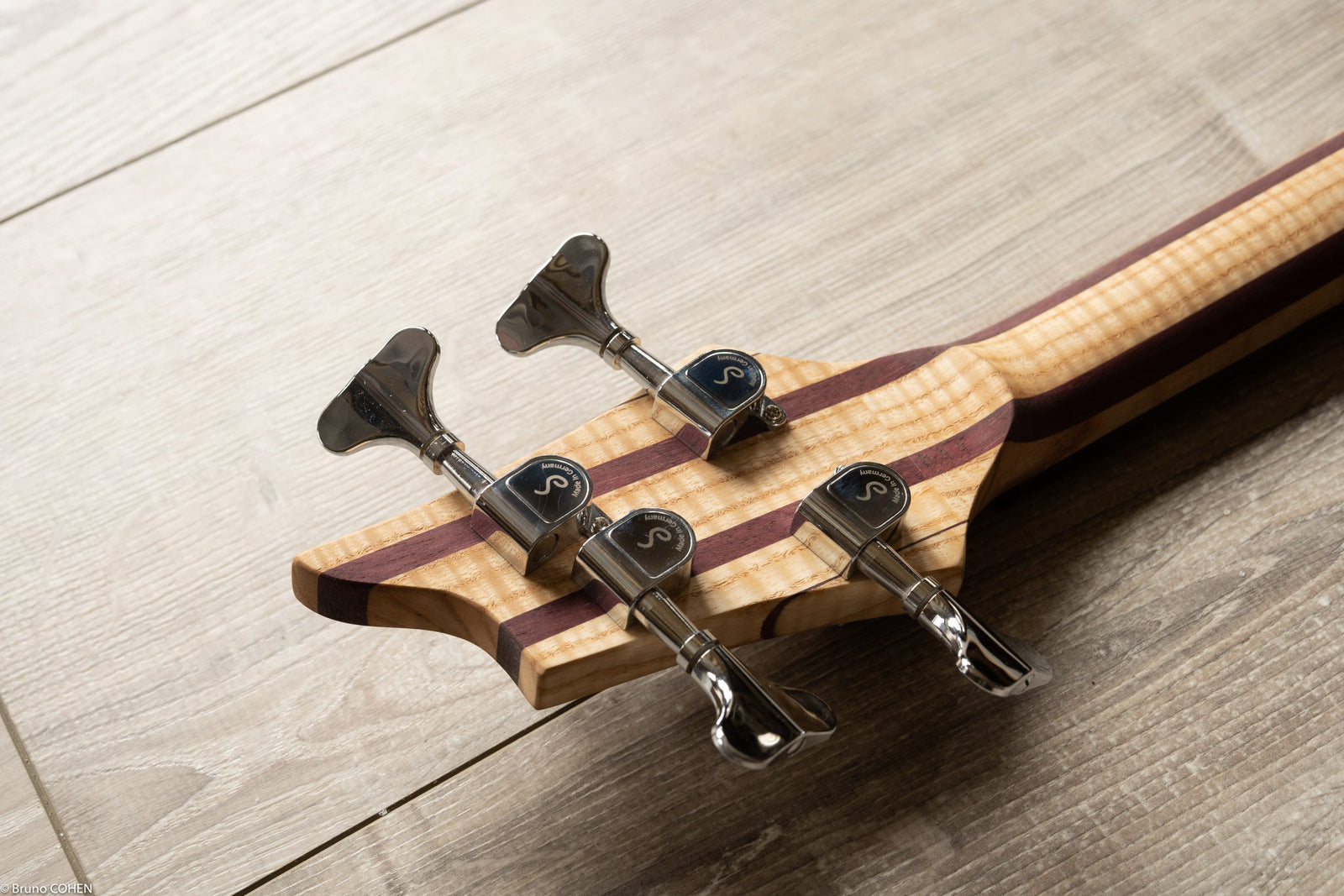 SELECTED WOODS
The bass frequencies require a particular selection of woodwinds in order to magnify the expected frequencies.
Neck through, profiled and comfortable
Regardless of the number of strings, the neck ensures optimal playing comfort along its entire length.
Pickups + preamp
On our MB4s, we use renowned bass pickups, combined with preamps that enhance them.
Optional button
Naruto - Sadness and Sorrow - Alexandre Carruana sur une MB4
The Chicken - Jaco Pastorius - Swan Vaude et Alexandre Carruana
Learn more, try it or order it?