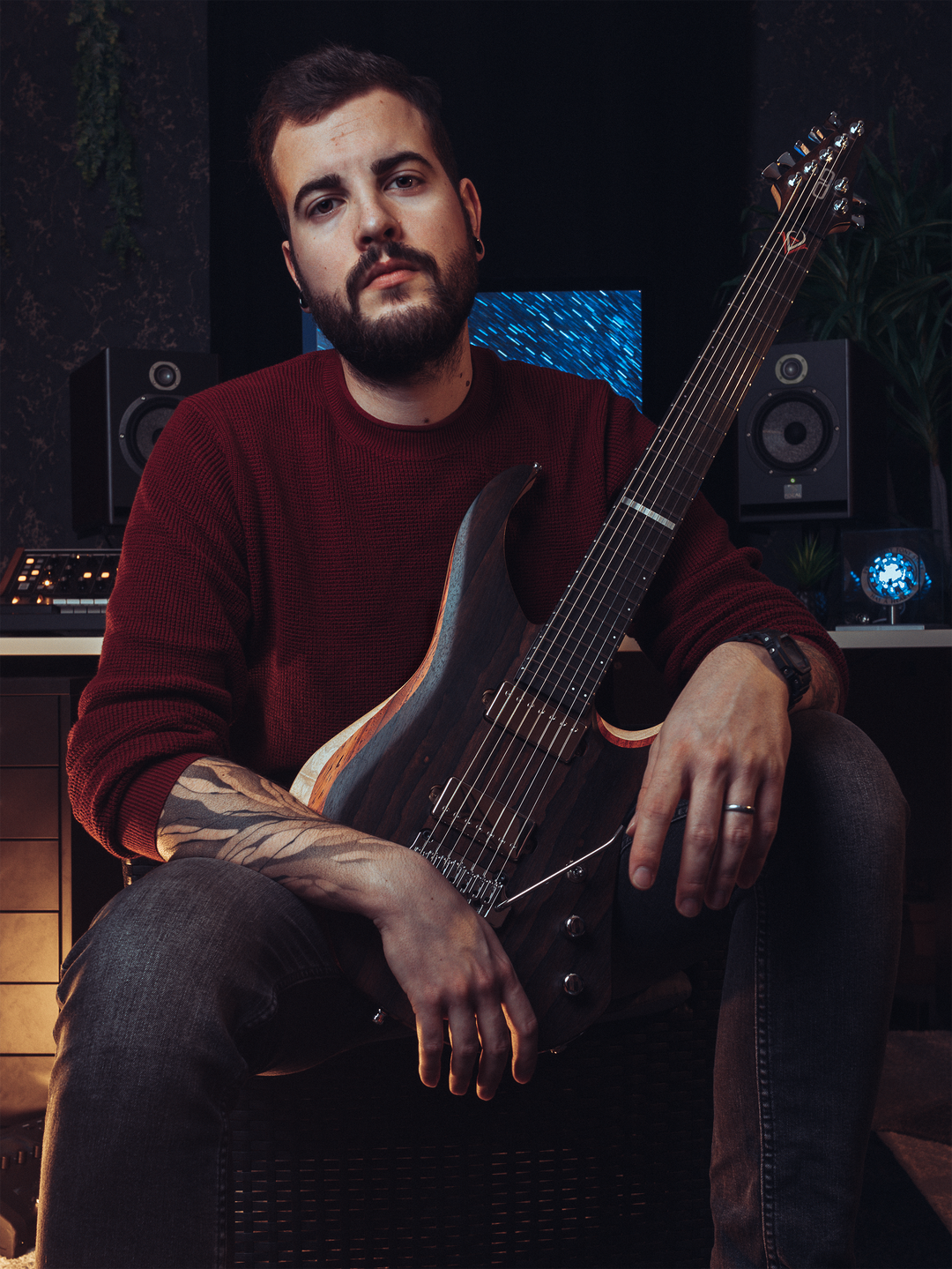 Valère Coignet
Valère Coignet is a French guitarist and composer born in 1996. He started playing the guitar at the age of 9 in rock and metal styles and started composing in high school. He joined the conservatory in Current Amplified Music and obtained a few years later a diploma in Musical Studies, as well as a professional certificate with Berklee Online. During this period, he composed and played in various musical projects including an orchestra with which he experienced the stage.

His style evolving towards instrumental progressive metal, he created a solo project under the pseudonym "Valzore" and released his first EP "Just a Step Away". Shortly after, he won the first round of a competition organized by United Guitars, which offered him new opportunities. He begins to make demos for several major music companies, tries his hand at teaching guitar and joins "The Electric Barock Quartet" with whom he will do his first tour.

Recently, he participated in the educational section of the magazine "Guitare Xtreme", performed demonstrations at various festivals and joined the United Guitars team for their 4th album.
Follow Valzore latest news
When Valzore rocks a solo on a De Leeuw Guitars MS7