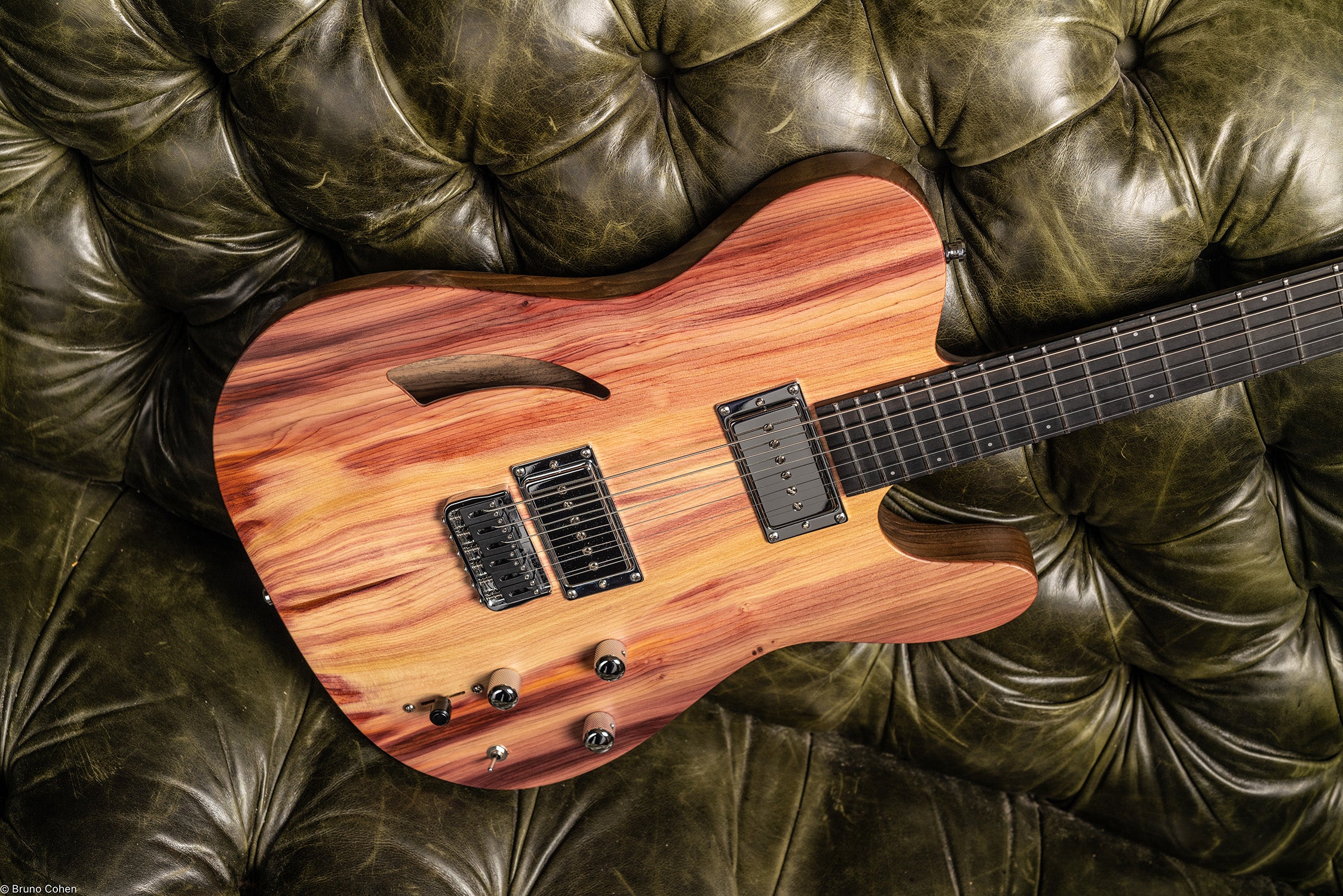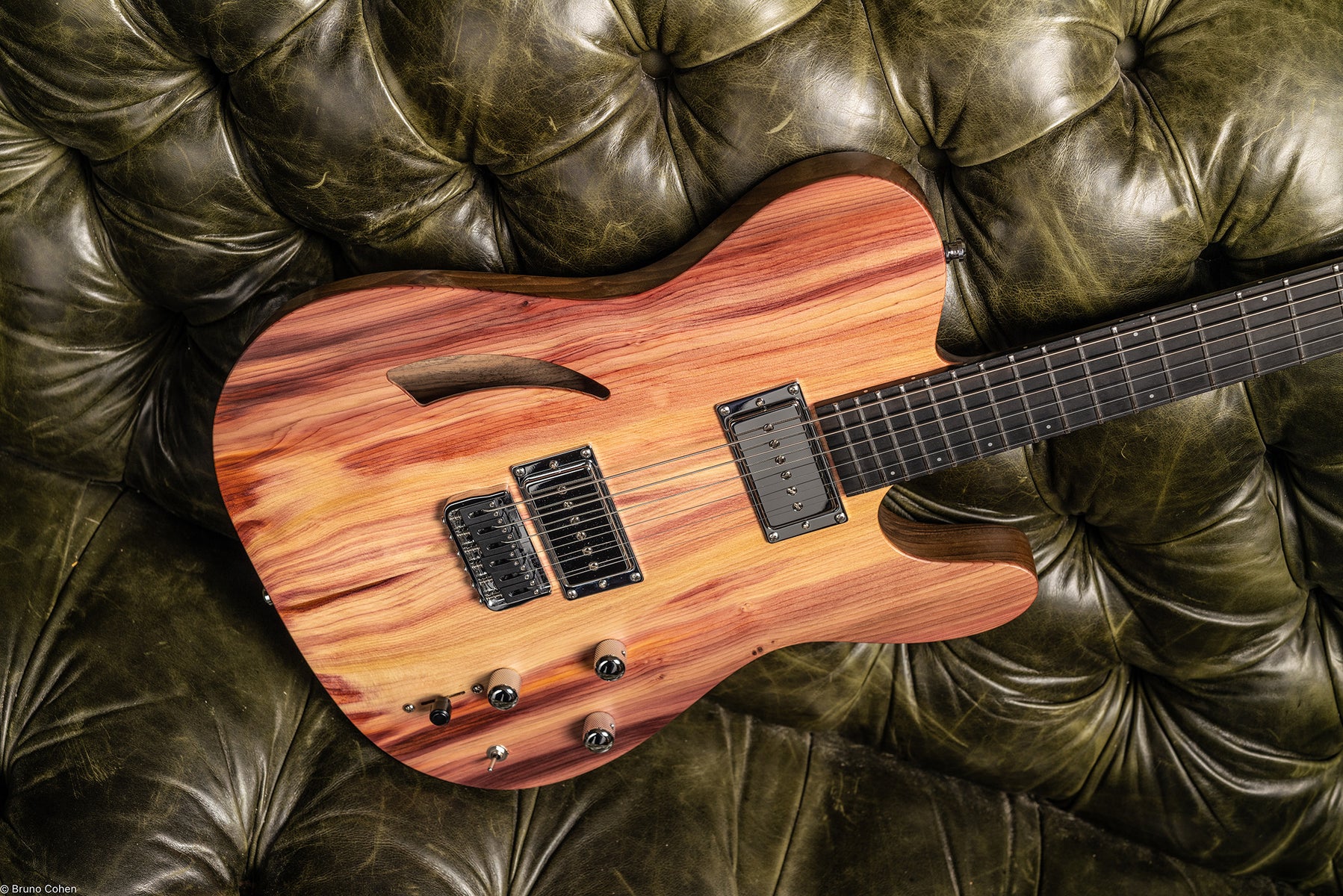 air and fire combined in one instrument
A RARE AND BEAUTIFUL PURPLISH YEW
When we split the yew we had selected for our TC AIR Series, we discovered a purplish veining.

We could only produce 7 tables with these exceptional characteristics. Understand our excitement at the rarity of the thing.

One of these tables was used to make the SAKURA bass (unique piece). We decided to use the other 6 for a "prestige" edition of the TC AIR.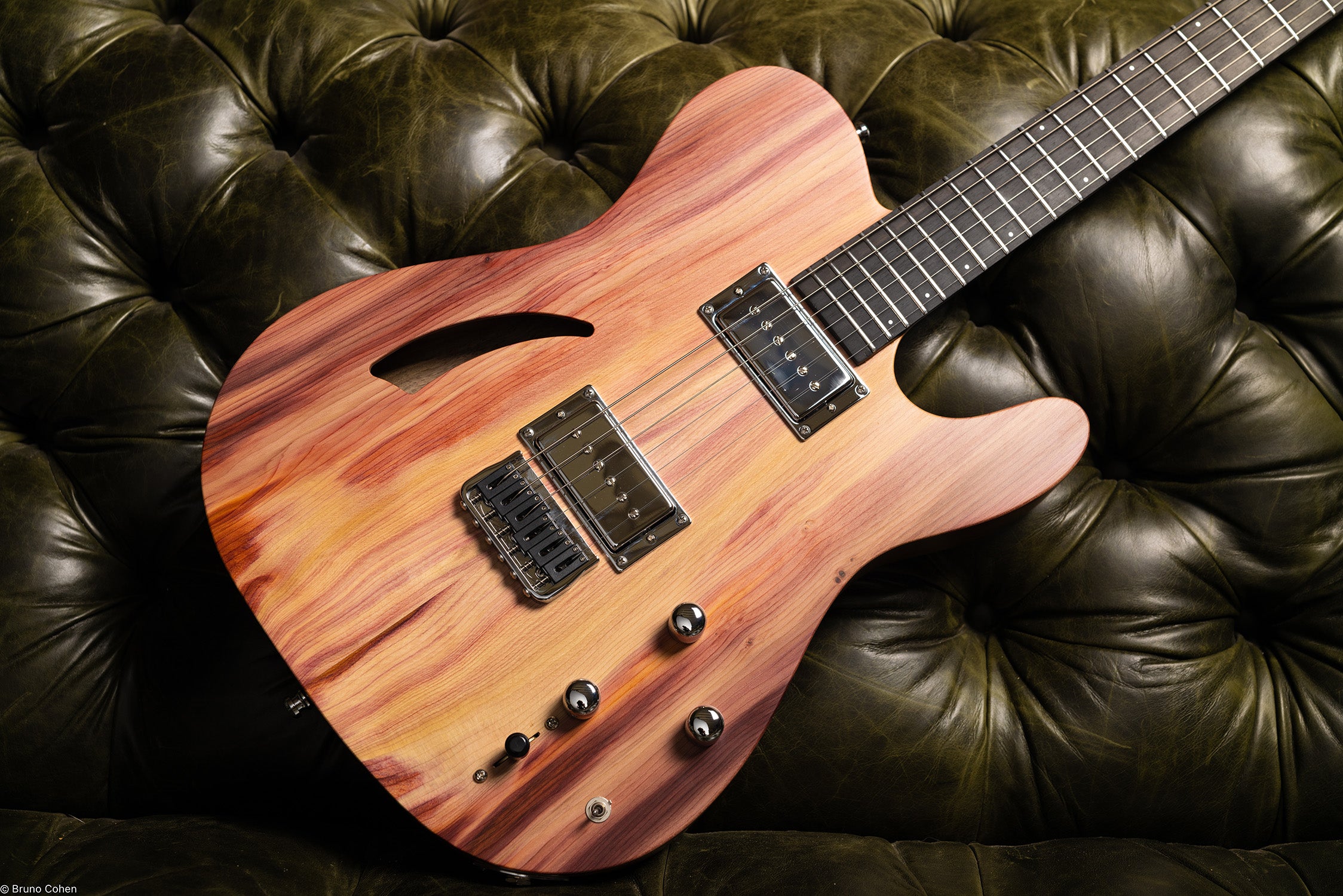 6 EXCEPTIONAL AND UNIQUE PIECES
Each table will be different, more or less purple. Each instrument will be unique and will have its own pattern.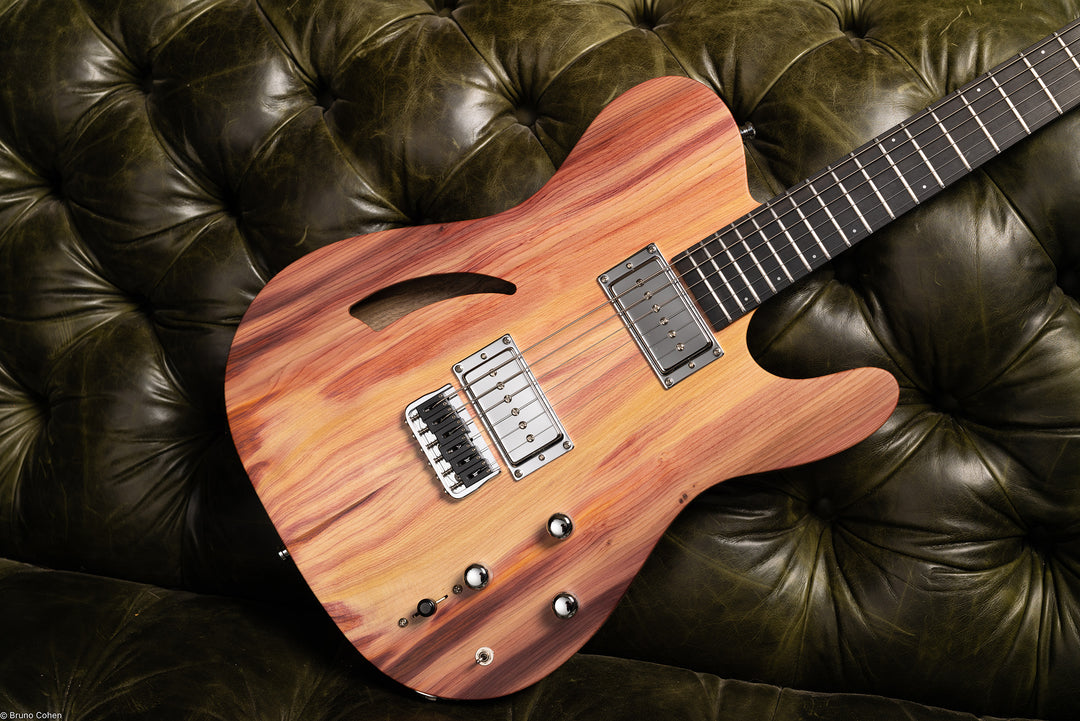 LIGHT AS A FLAME
Its semi-hallow design makes this guitar a featherweight despite its walnut body.

2,2 Kg on the scale.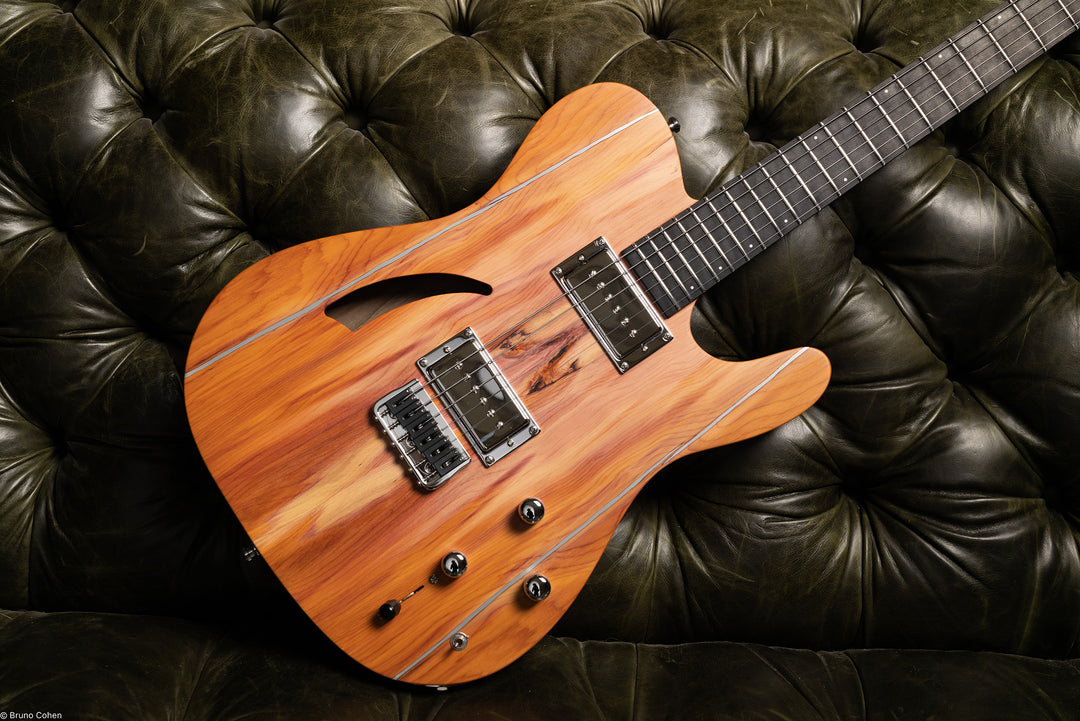 SISTERS, BUT NOT TWINS
According to the soundboard used, we will use the Japanese technique of "Kintsugi". This traditional technique consists in magnifying a repair or a consolidation.
KINSTUGI
Some instruments will be magnified with cut aluminum inlays. Here we used this technique to hide an "aesthetic defect" of the walnut neck. Each inlay is preceded by an injection of resin to guarantee the durability.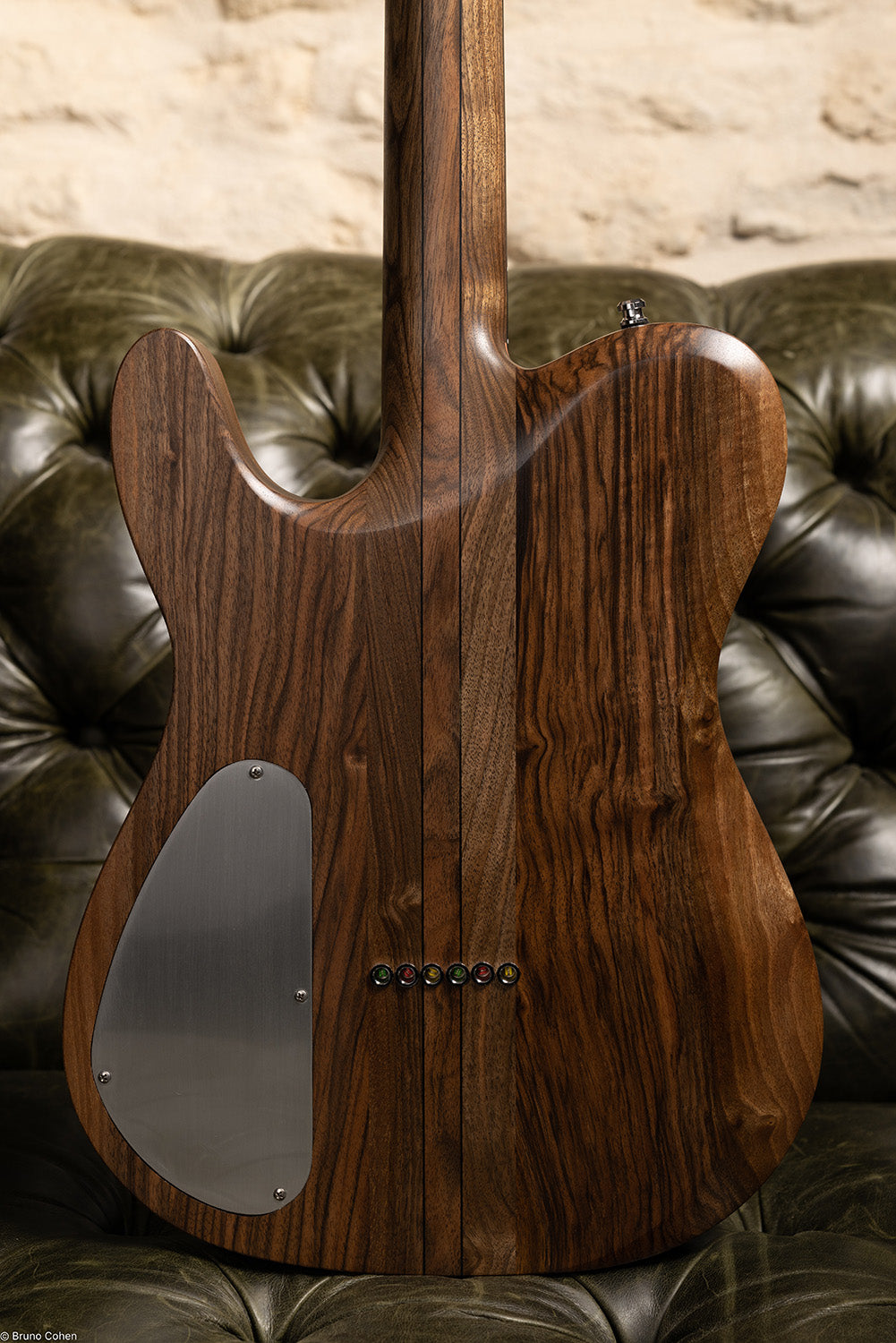 NECK THROUGH
The body and neck are made of French walnut. In addition to its beautiful designs, the walnut brings body and sustain to your sound. The neck has been reinforced with 2 carbon rods.When tradition meets modernity.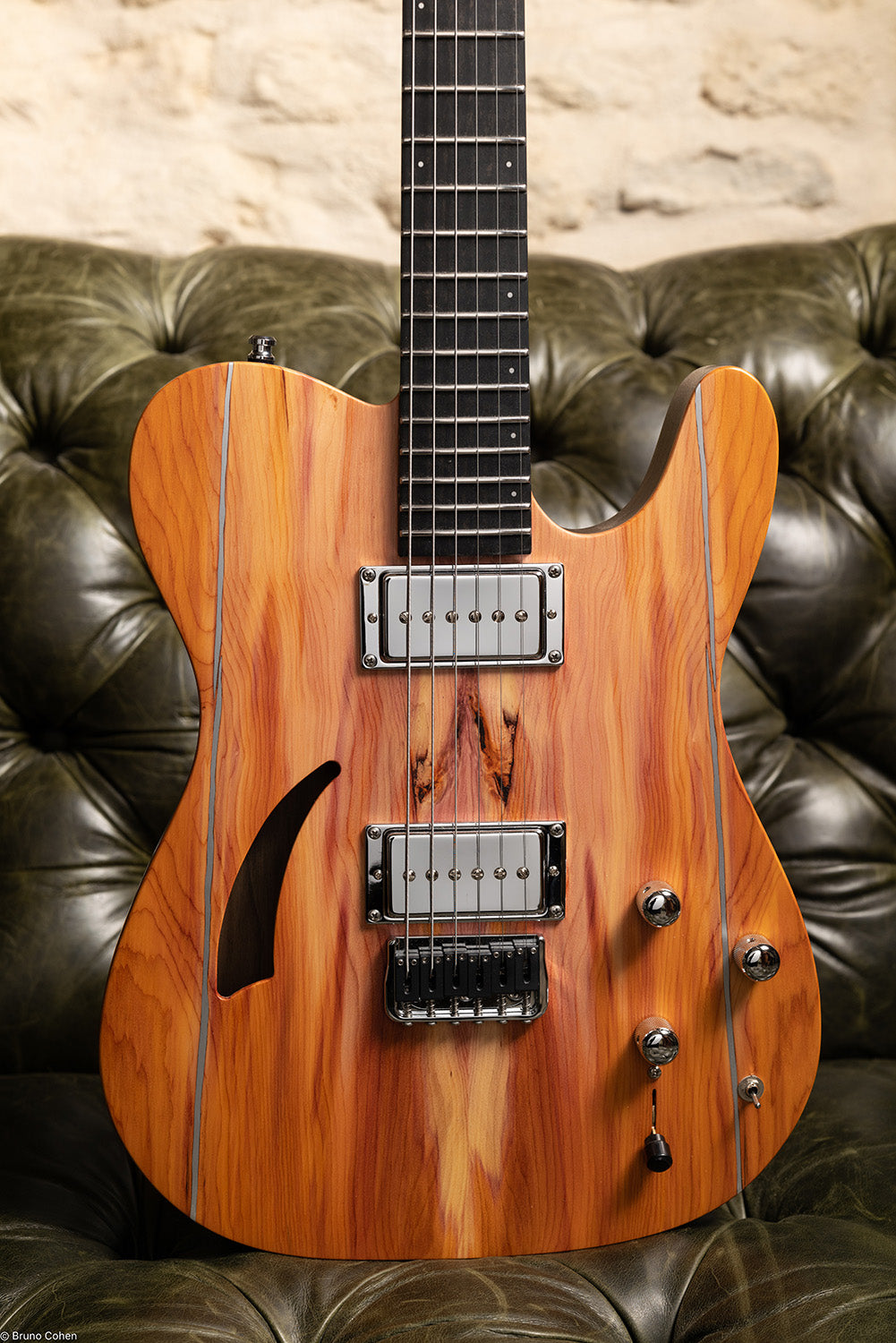 PERFECT ACOUSTIC PROJECTION
Although its body is thin, the yew top allows a great reasoning of the instrument. Its overall structure brings a very personal color to this guitar.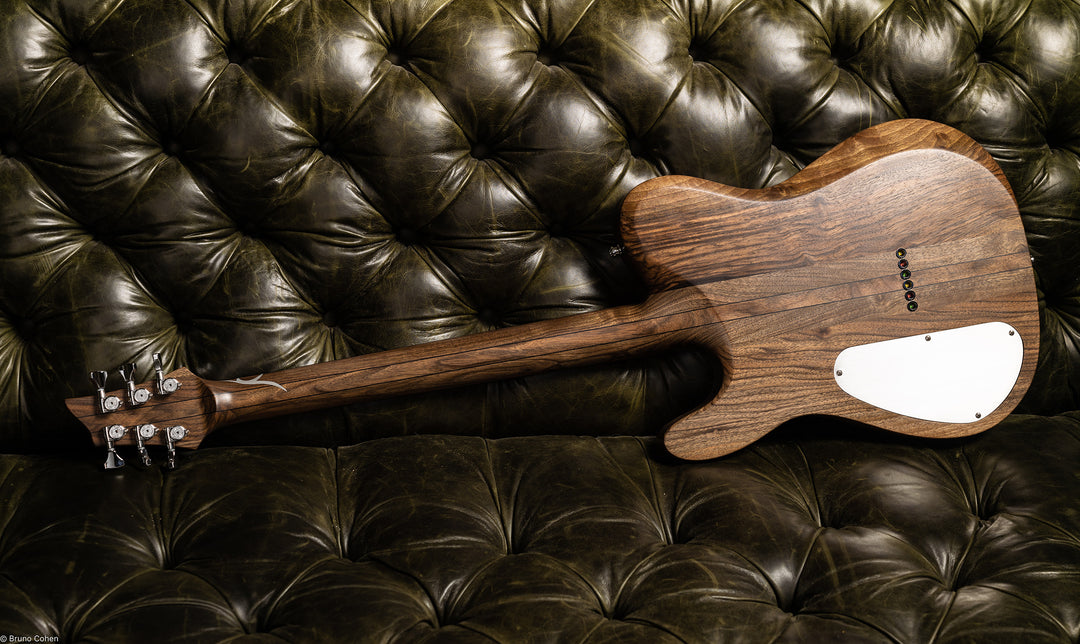 GLOSSY OILED FINISHES
We use a homemade oiling in several layers which gives this slightly shiny aspect without sacrificing the famous natural touch.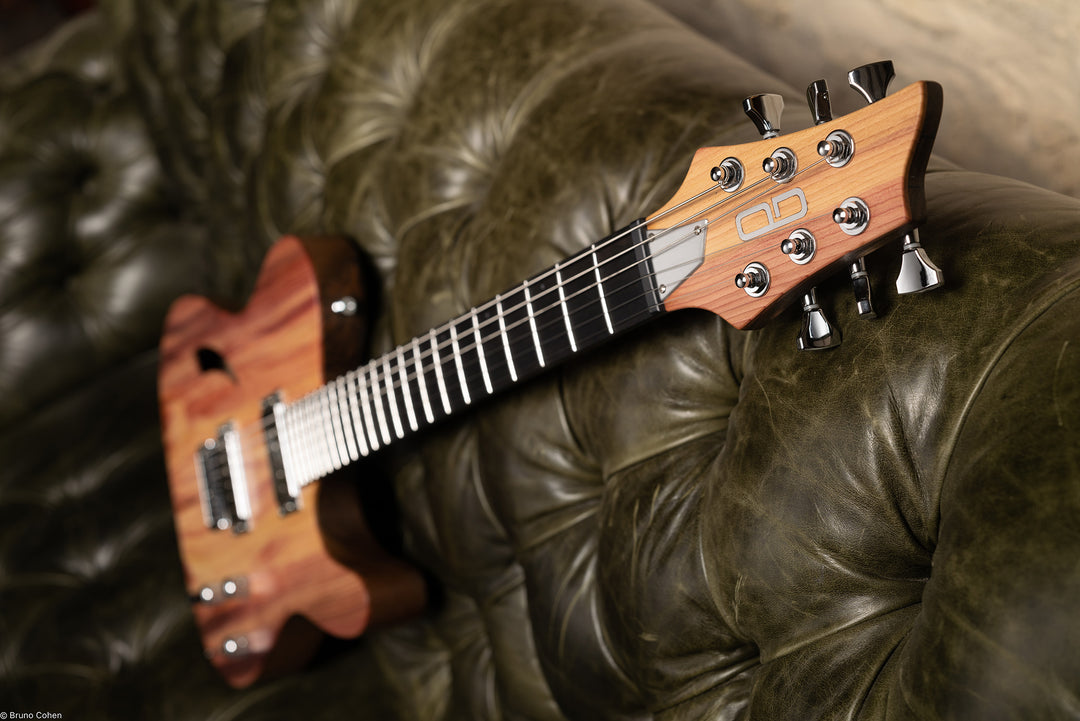 EBONY FINGERBOARD
A high quality ebony fingerboard will be selected according to the table to enhance the overall aesthetic.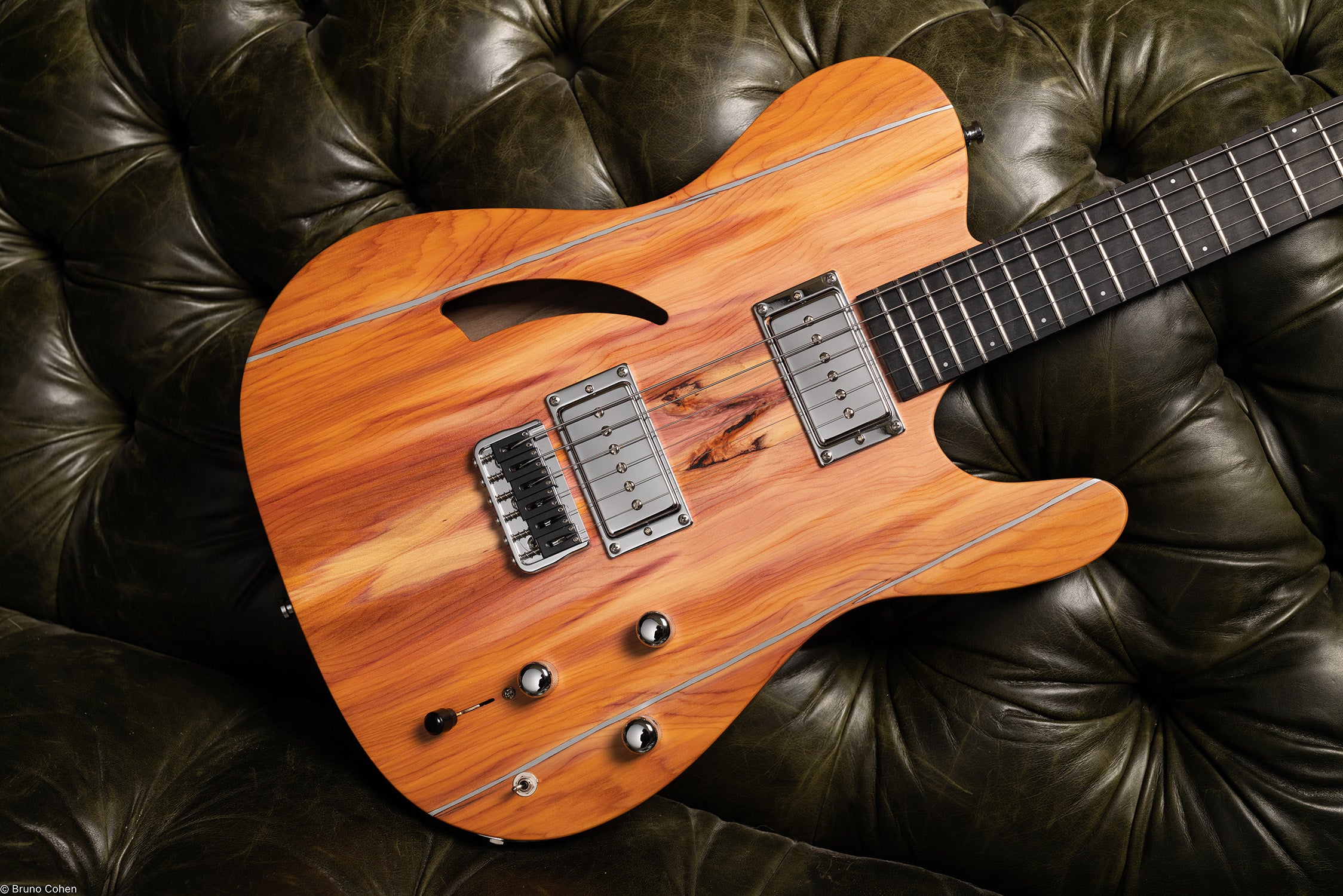 PICKUPS + PIEZO
The 2 hand-wound P90s bring you the roundness and dynamics of the guitar. We added 6 Piezo sensors (one in each bridge) to allow you to bring the slap and the acoustic side. In short, new sound territories to explore.

You can use :
- The P90
- The Piezo
- Mix the 2 sets
5.190€ (except specific request)
Only 1 instrument available at this time.

Contact us for any reservation and specific request.

You choose the type of neck when you reserve (Fat C, Classic C, Soft C)

This instrument has beens presented, by Swan Vaude, at the Guitar Summit 2022.

In the meantime, follow us on YouTube to see and hear one of these instruments.

Do not hesitate to contact us to know the complete characteristics of the instrument.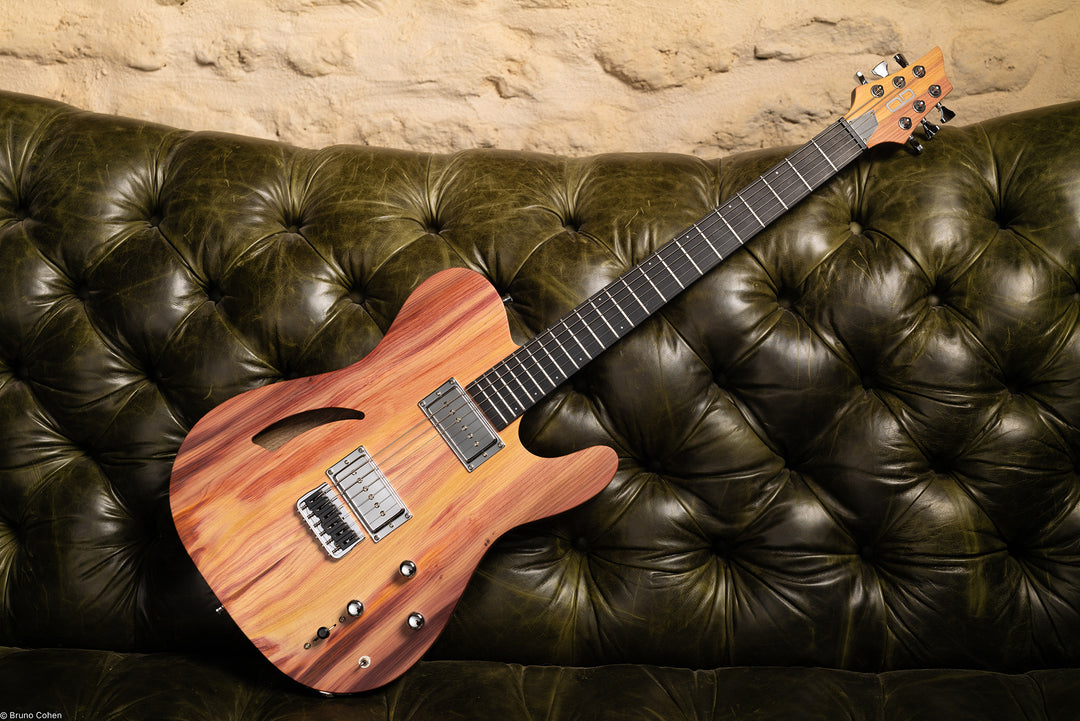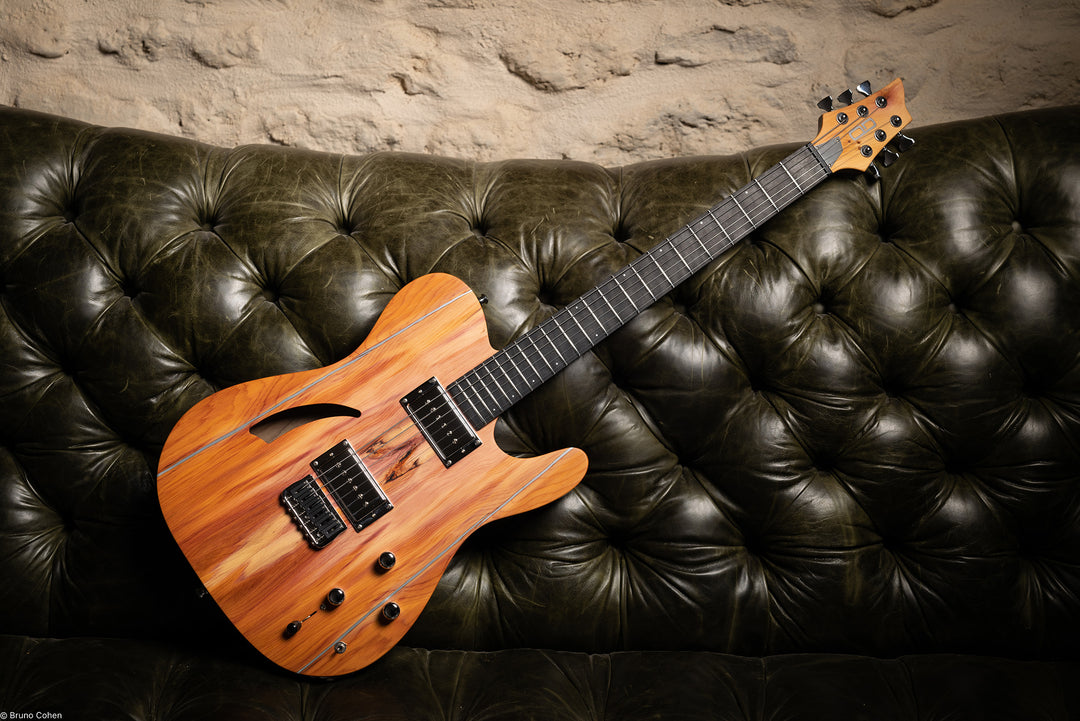 Learn more or order yours?