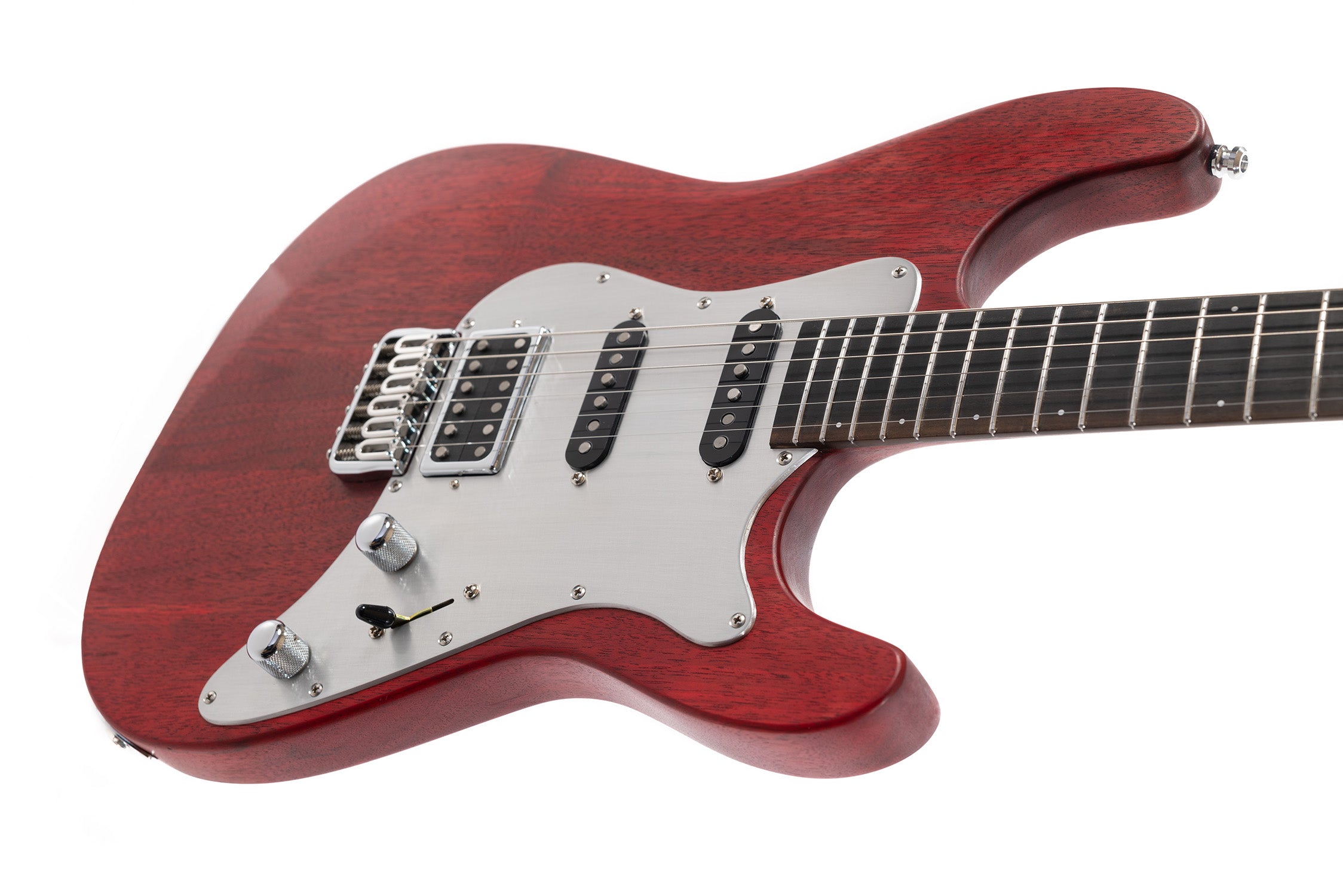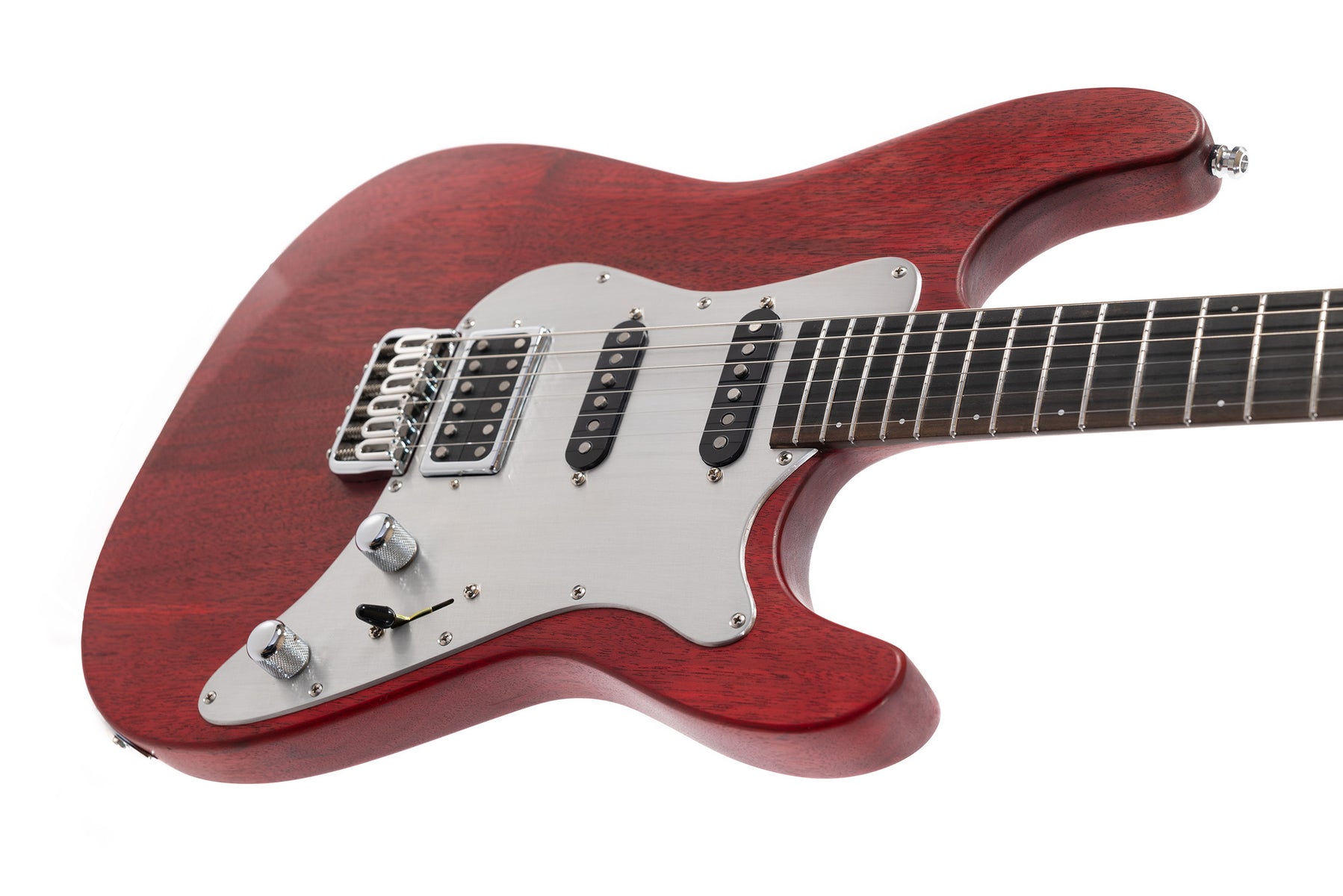 ST' : THE ORIGINS OF ROCK
The legendary form that democratized the electric guitar
The first guitar considered as "versatile", it participated in the democratization of the electric guitar. De Leeuw Guitars had to revisit this model. We have brought our vision of ergonomics and open even more its sound palette.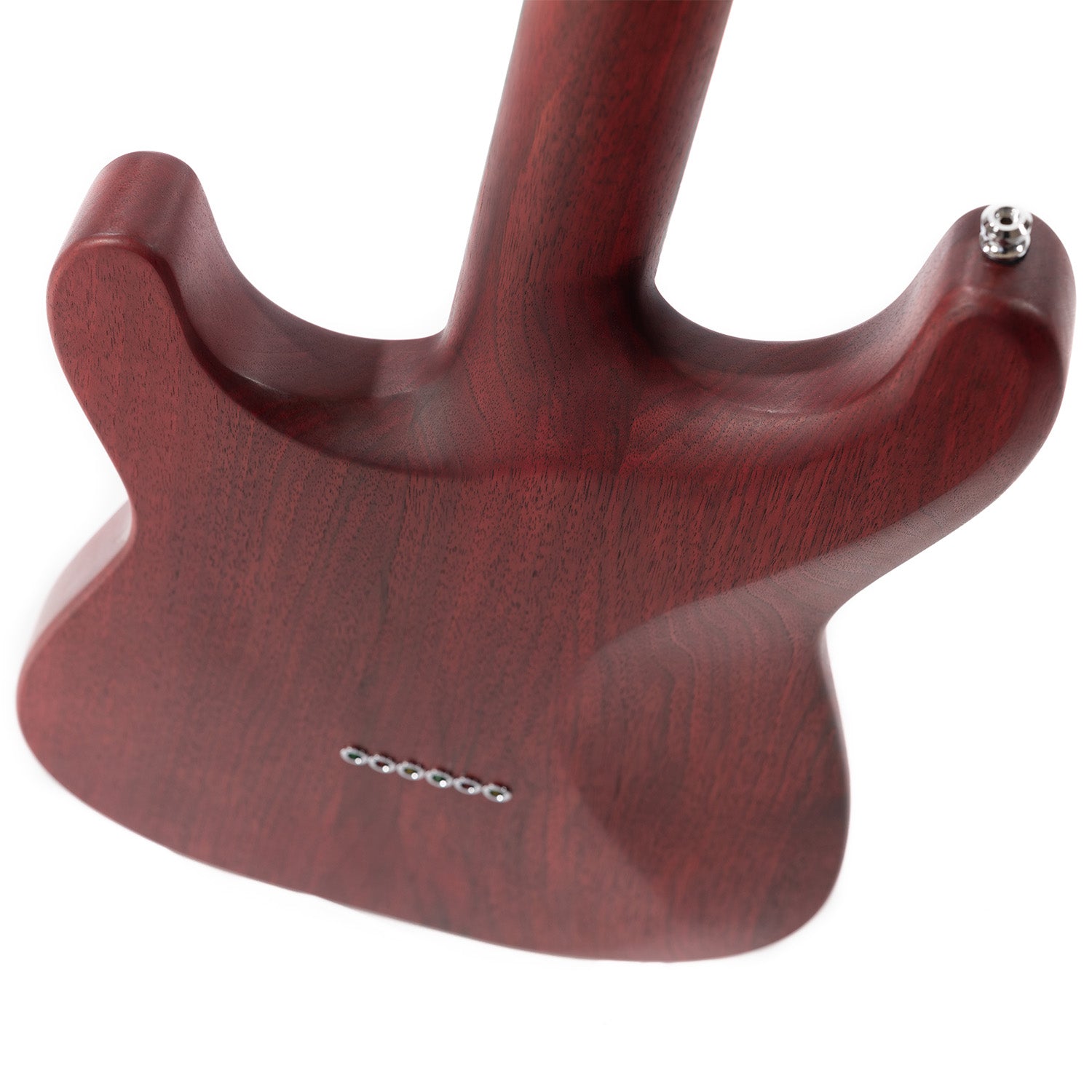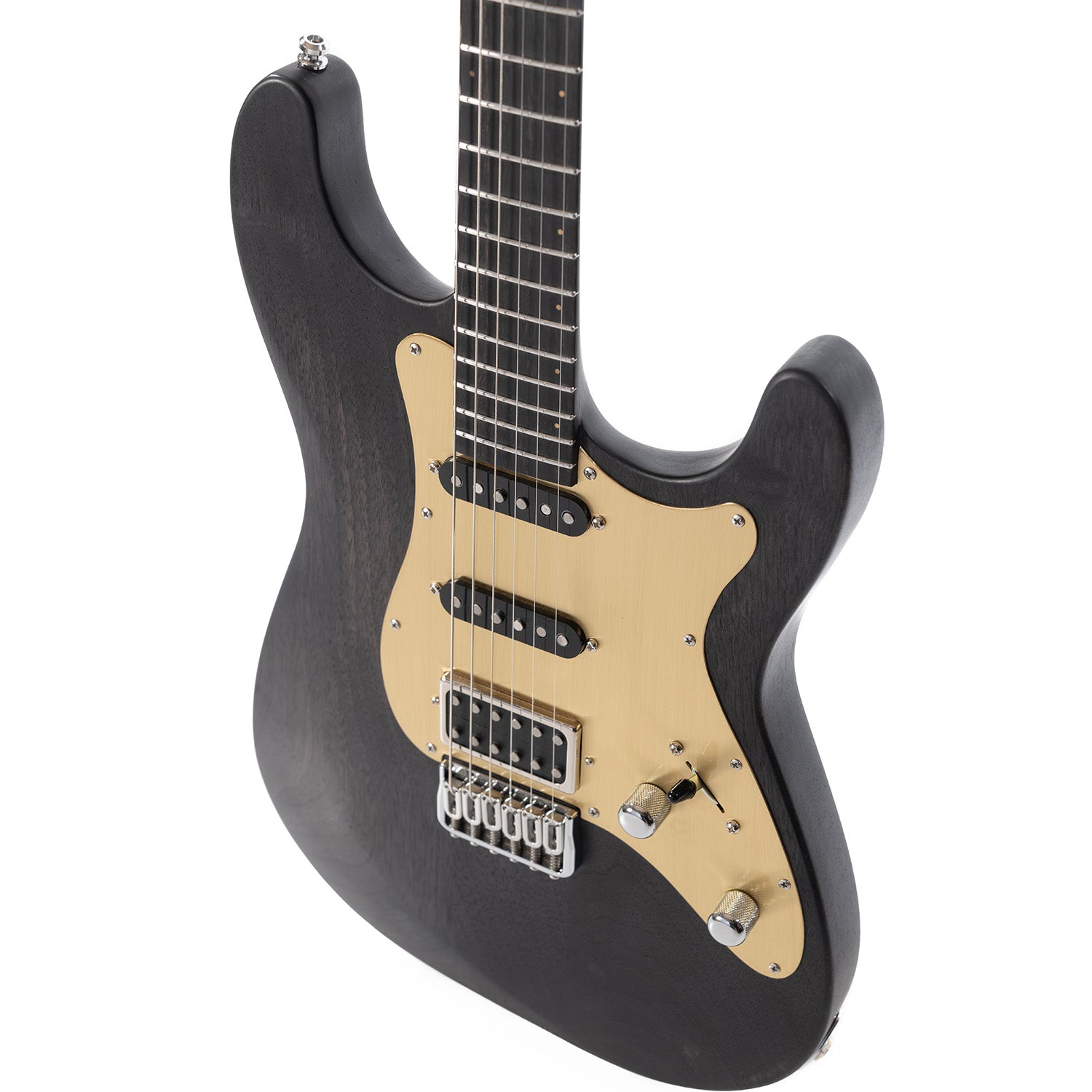 HIGHER DENSITY
Originally made of light wood, we opted for a dark and dense wood to explore new sonic territories. You'll have a responsive, slamming guitar, but one that will also take you into darker territory.
THE NECK
Neck-through of course! Thin profile or thick profile (your choice), we guarantee perfect ergonomics and unparalleled access to the treble. The Strat invented the "double notch" to improve access to the treble, why bother with the heel of a screwed neck?
Vibrato or not ?
In fact, you have the choice. If you want to maximize the sustain, go for the fixed bridge (we really optimized this setup). But if vibrato is a must for you, we'll put a great one on it.
MODERN PICK-UP CONFIGURATION
Traditionally equipped with 3 single pickups, we offer a special SSH configuration. The bridge pick-up is a simple one transformed into a humbucker, and not a splittable humbucker. And that changes everything!
ALUMINUM OR BRASS
Since we don't use plastics to make our pickguards, you have the choice between aluminum and brass. It's beautiful, it lasts a long time and it's a great insulator against electromagnetic interferences!
Hugo Martin (Hugo Stream La Guitare) discovers his HugoCaster
Learn more, try it or order it?