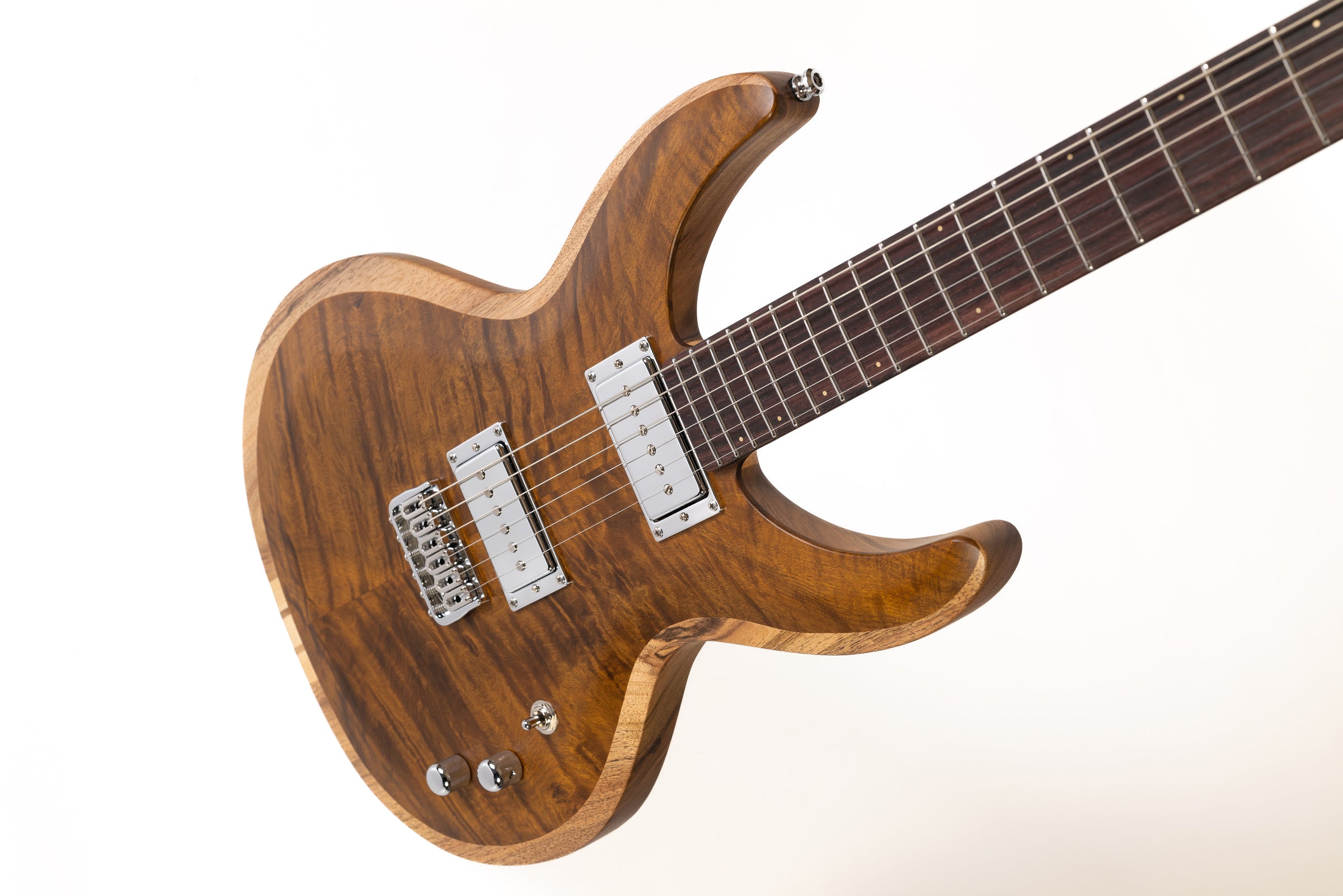 Vintage roundness and modern comfort
We were inspired by the roundness of vintage designs to bring you a smooth and elegant bass that is as pop as it is dynamic.
As always with De Leeuw Guitars, this guitare is light and well-balanced so that it can accompany you for hours on stage.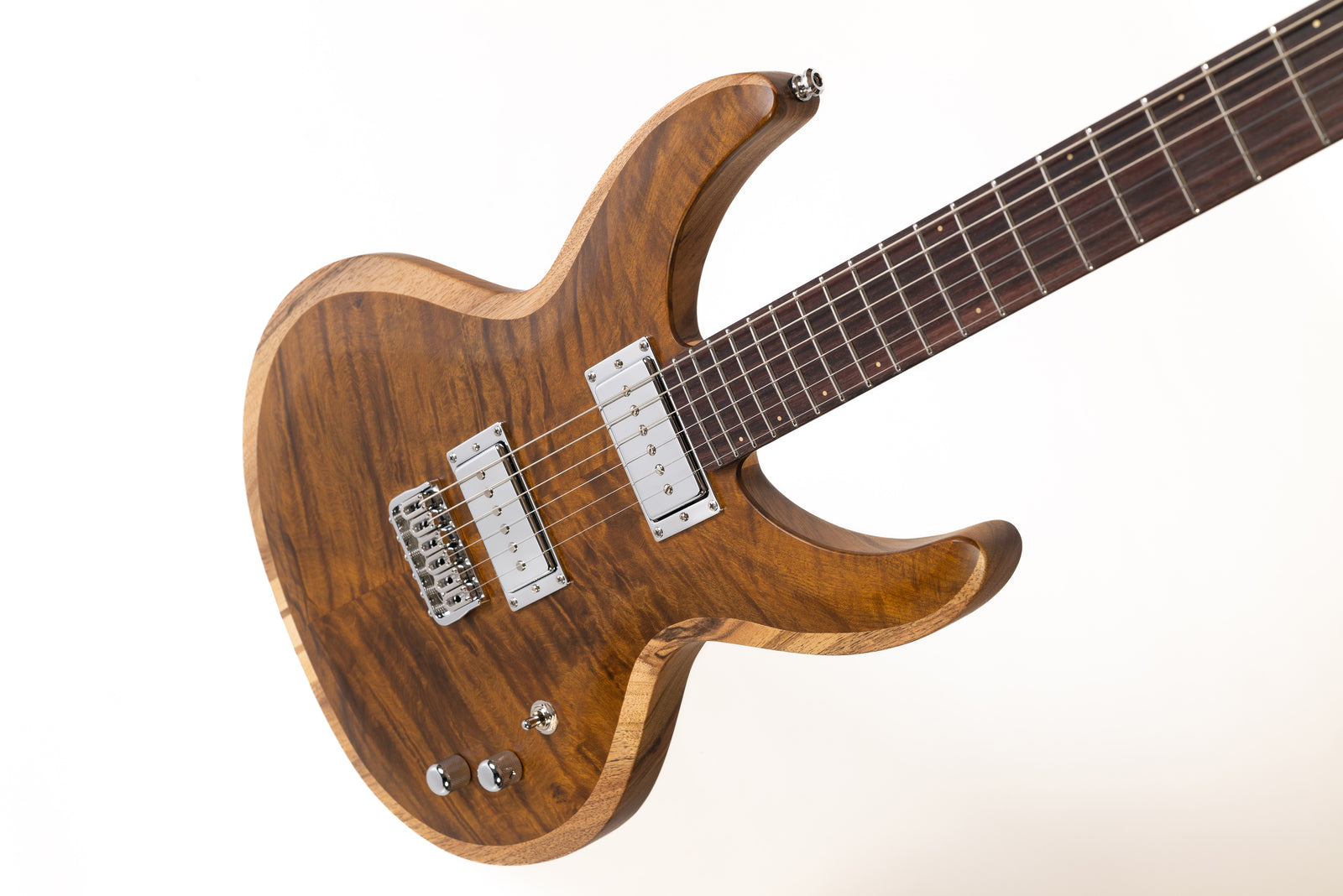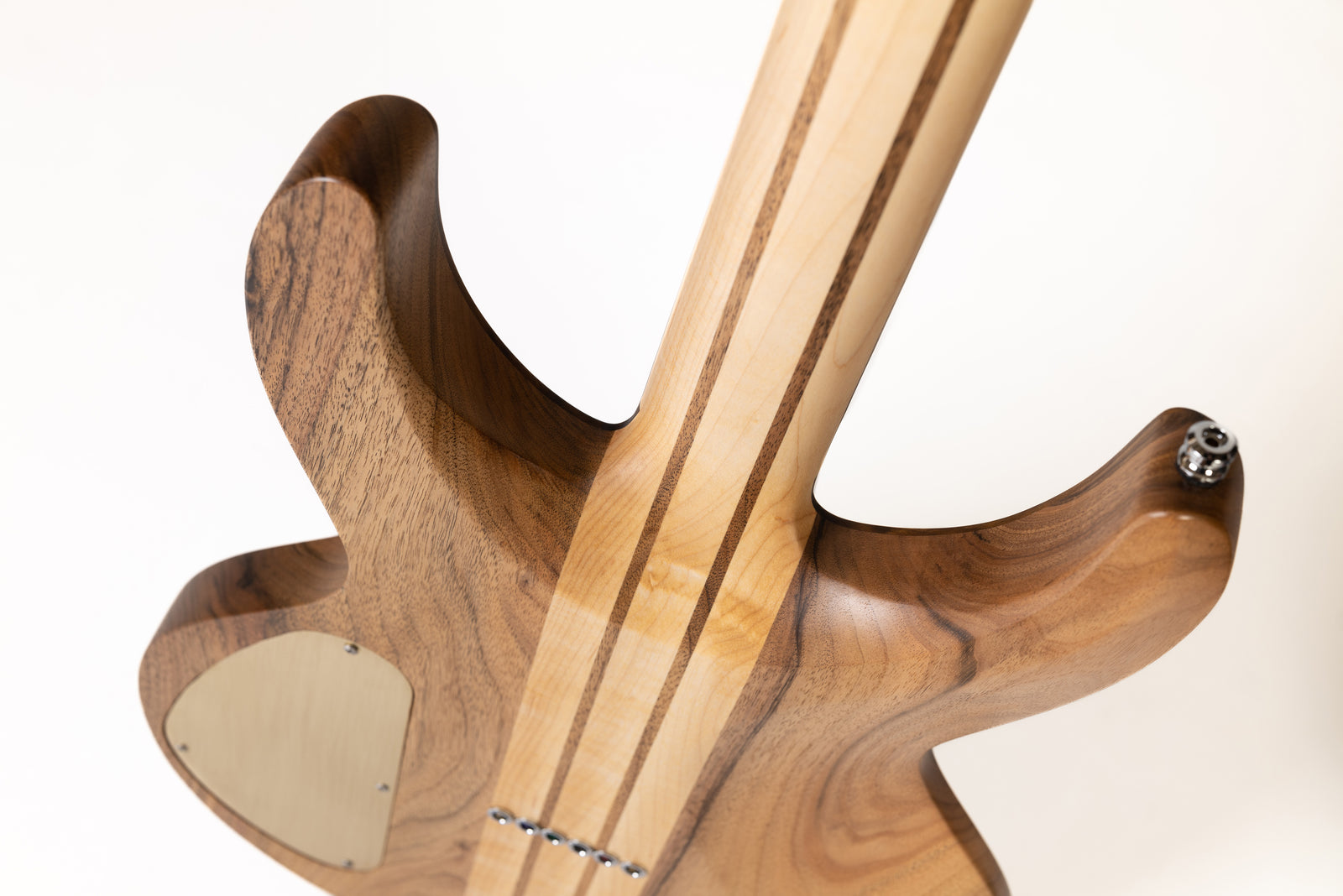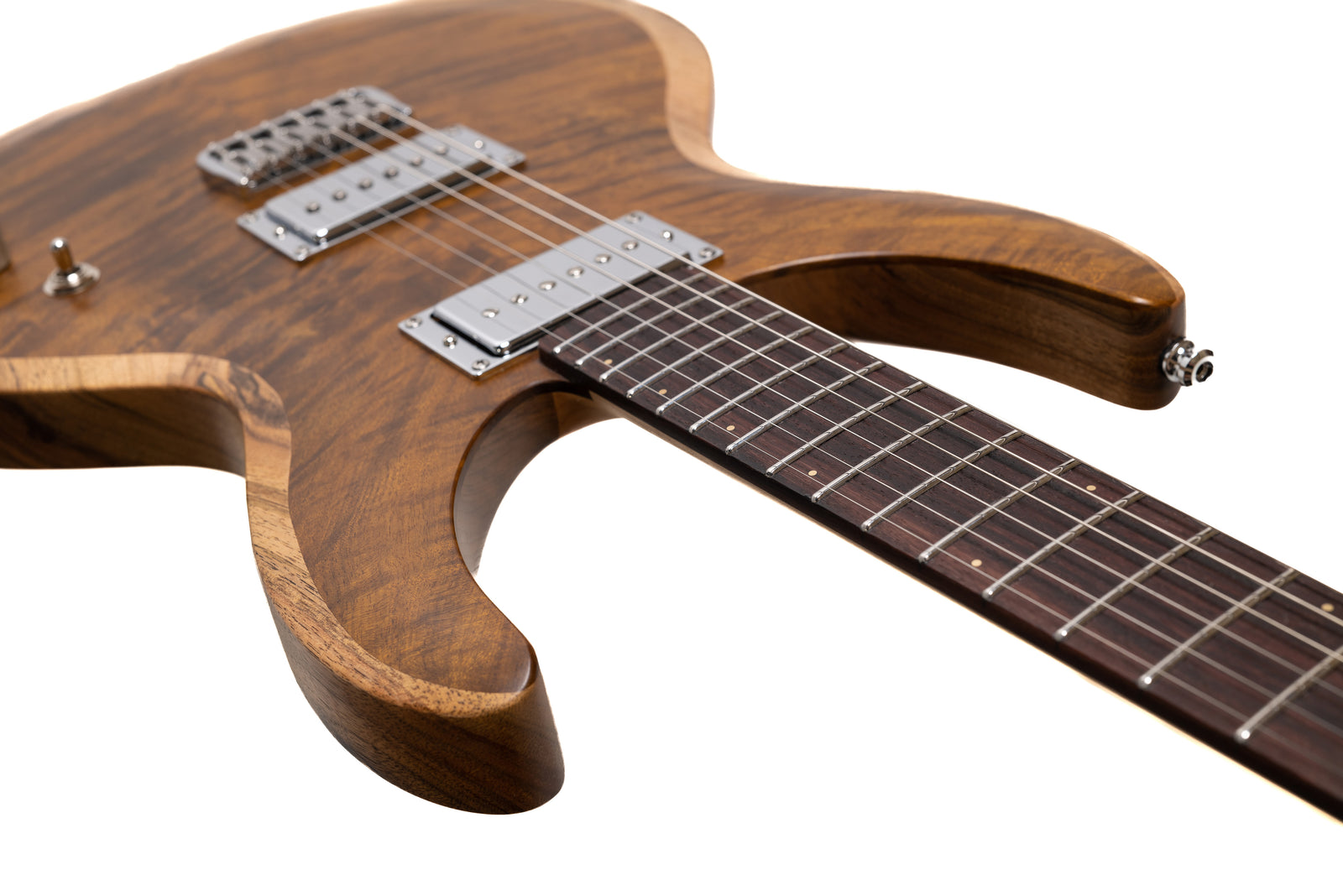 Neck through, profiled and comfortable
This neck ensures optimal playing comfort throughout its length. You will instantly find your marks.
Wood in the spotlight
The choice of woods is particularly important for the construction of a guitar. It has a considerable influence on its dynamics.
VARIOUS PICKUPS CONFIGURATIONS
According to your playing style, we offer several pickup configurations. From the most classic to the most modern. These sets are selected according to the woods used.
Our "mv guitar" models - from our modern Series
Learn more, try it or order it?