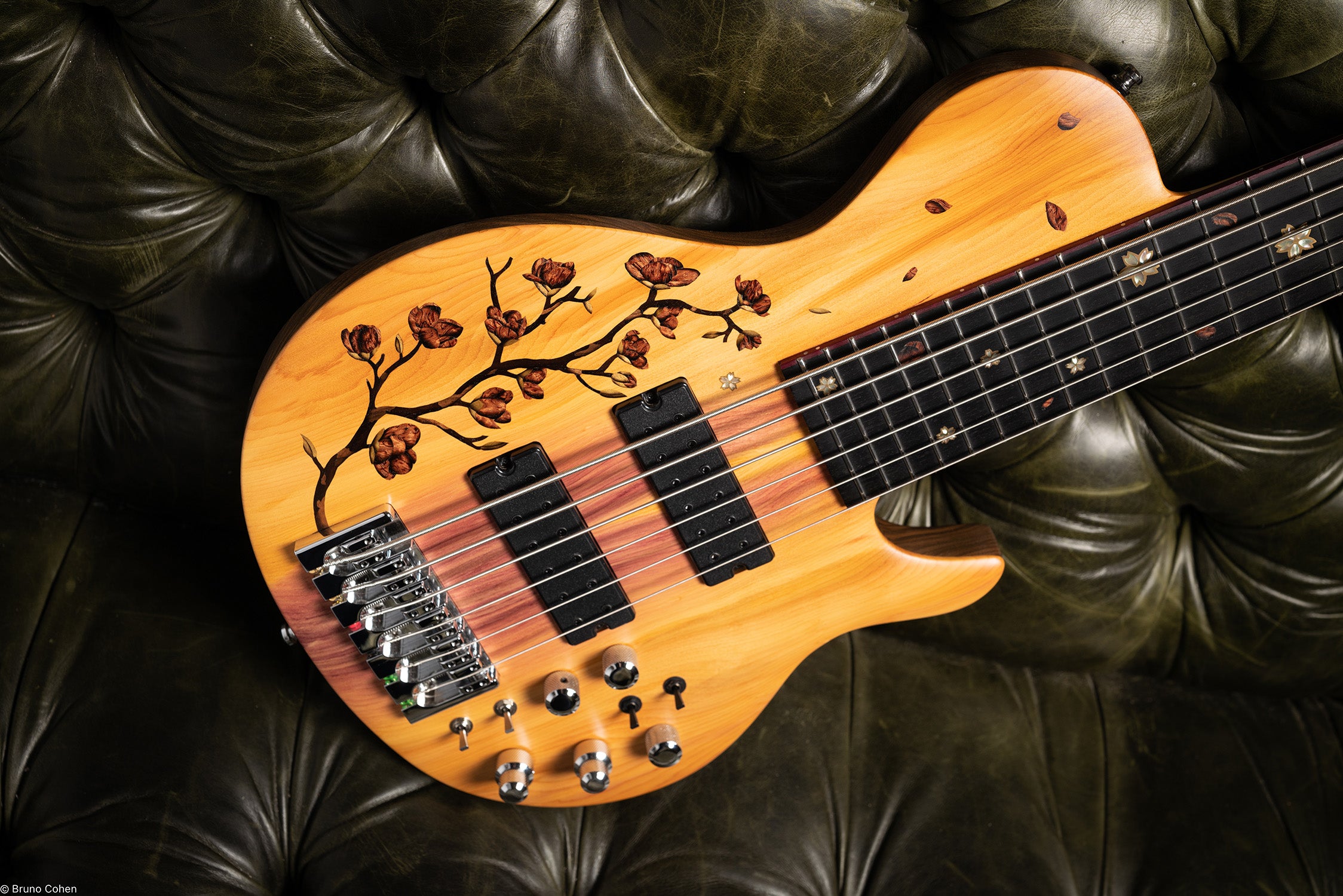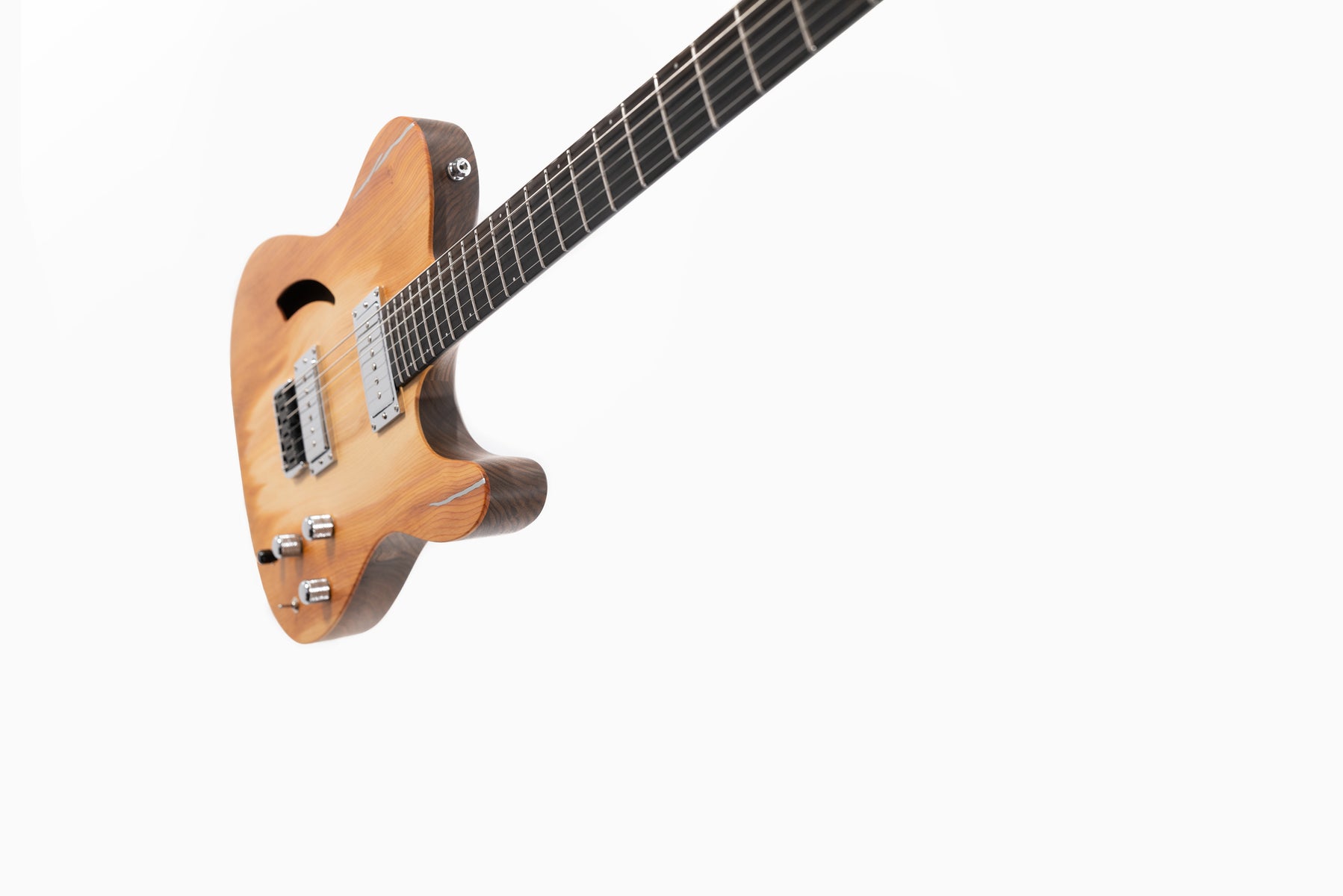 OUR UNIQUE PIECES AND LIMITED SERIES
WOODS AND AN EXCEPTIONAL FRENCH KNOW-HOW
Sometimes when you split a wood board, you come across an unusual vein or shade; and it inspires you.
You know that you hold in your hands a unique, exceptional piece. You must then put all your knowledge in place to create the most beautiful instrument possible with this noble material.

Quentin, our Chief Luthier, is also a marker, an art cabinetmaker, an ornamental sculptor...

He can therefore, with all his art and heart, magnify these woods and make unique instruments.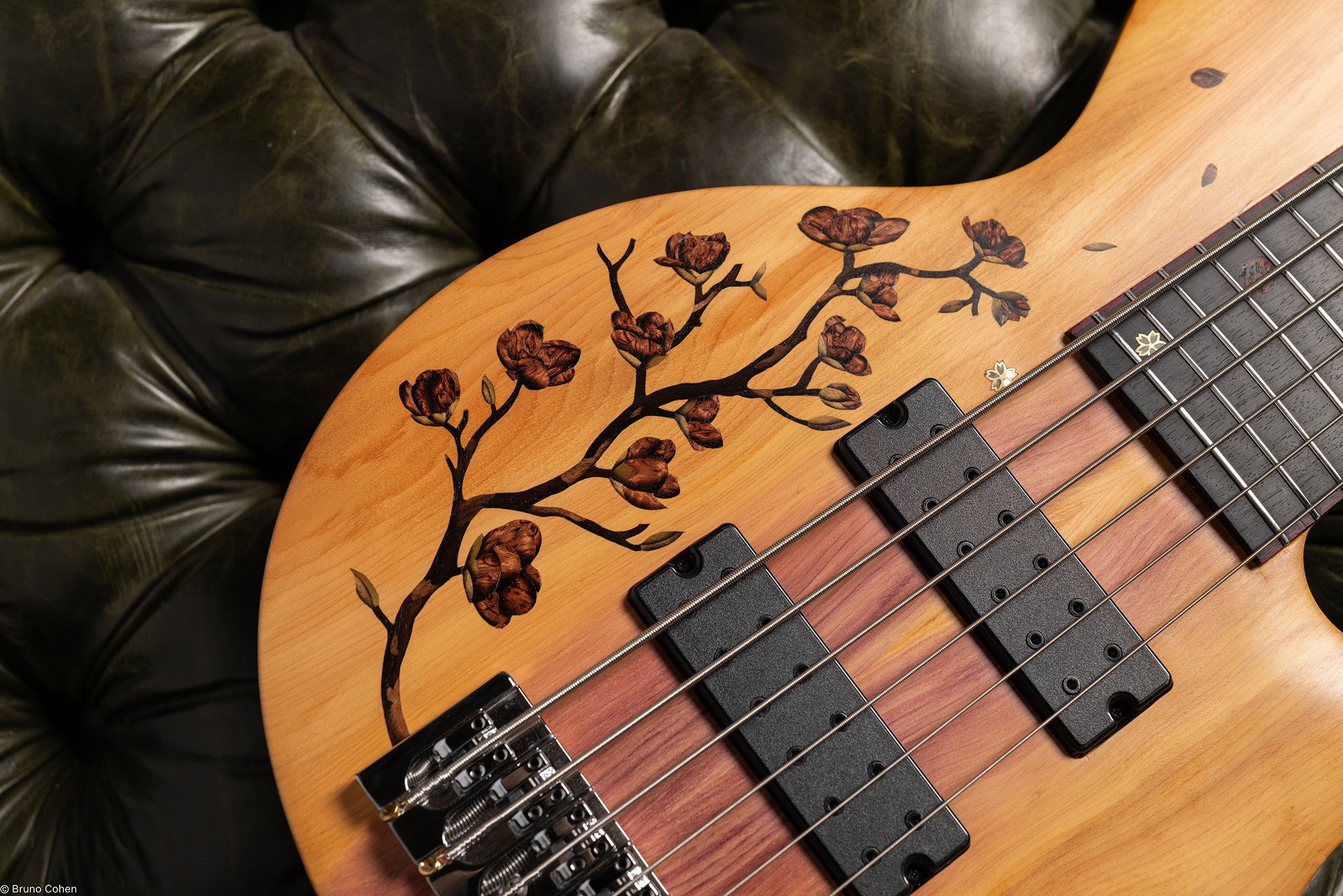 MARQUETRY
Detailed patterns, meticulousness in the gesture, patience. It takes many hours to master this technique and many hours to make a piece.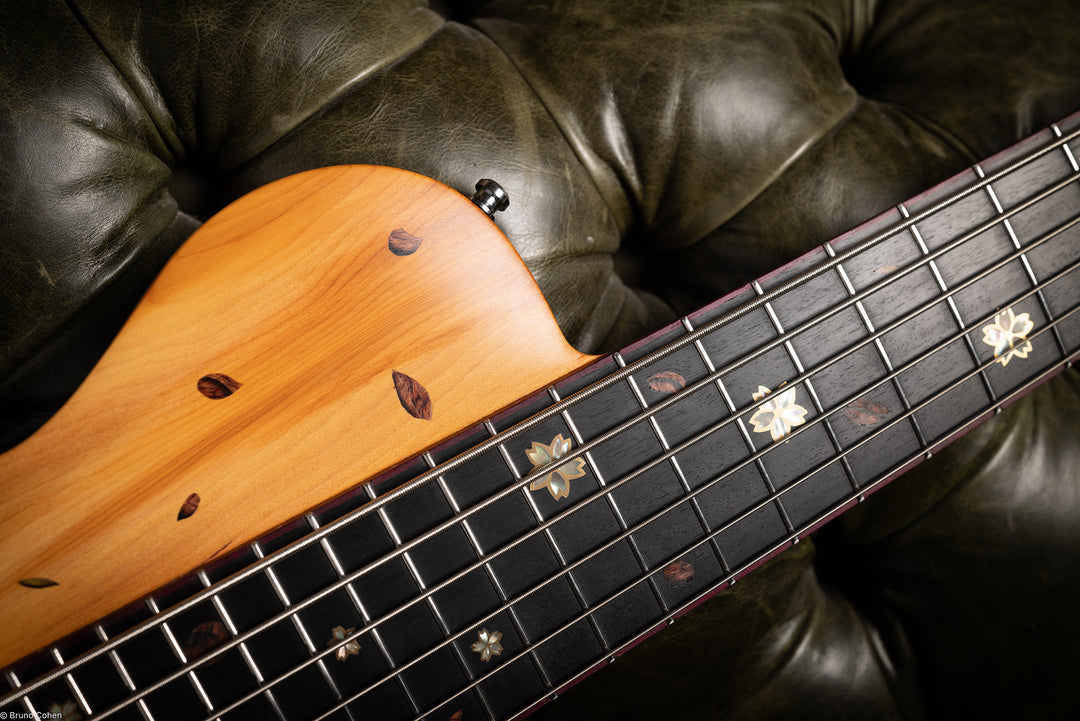 A GOOD REASON TO FALL IN LOVE
We marry materials, according to our inspiration. Here the flowers are cut in solid brass, then inlaid with mother of pearl.

We allow ourselves all possible combinations.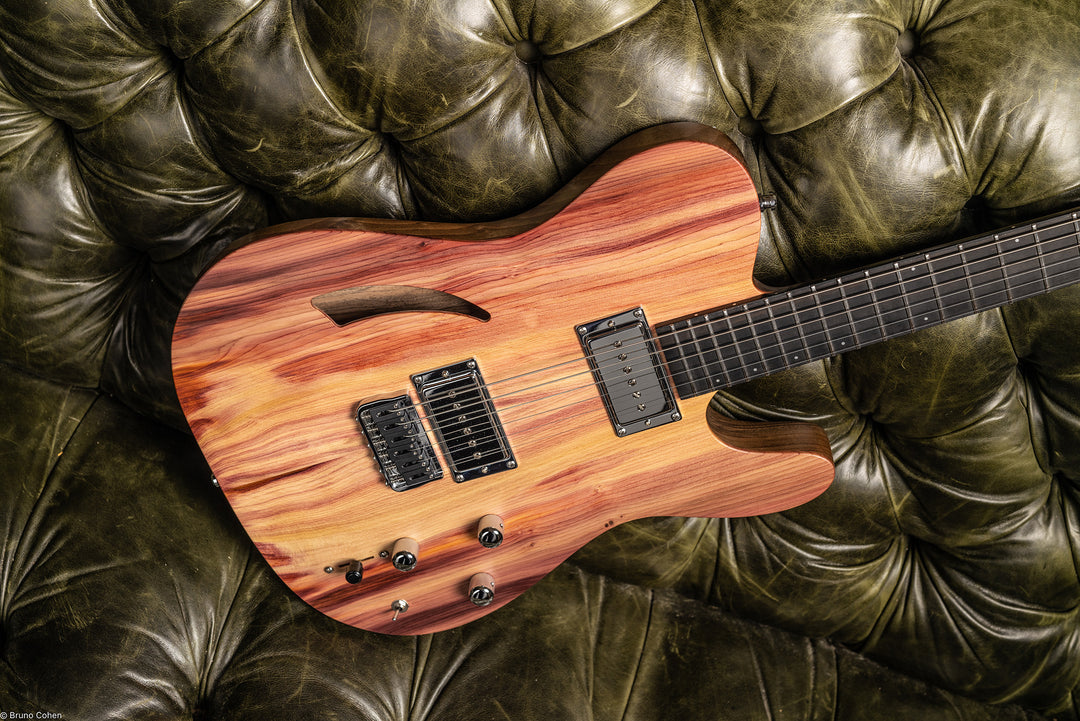 THE BEAUTY OF NATURE
These instruments are not stained, we use the natural colors of the wood.

Each instrument will tell its own story.
UNIQUENESS OF THE WOODS
Some pieces of wood have their own story to tell. We strive to understand nature's gift to us, and we bring it to the forefront.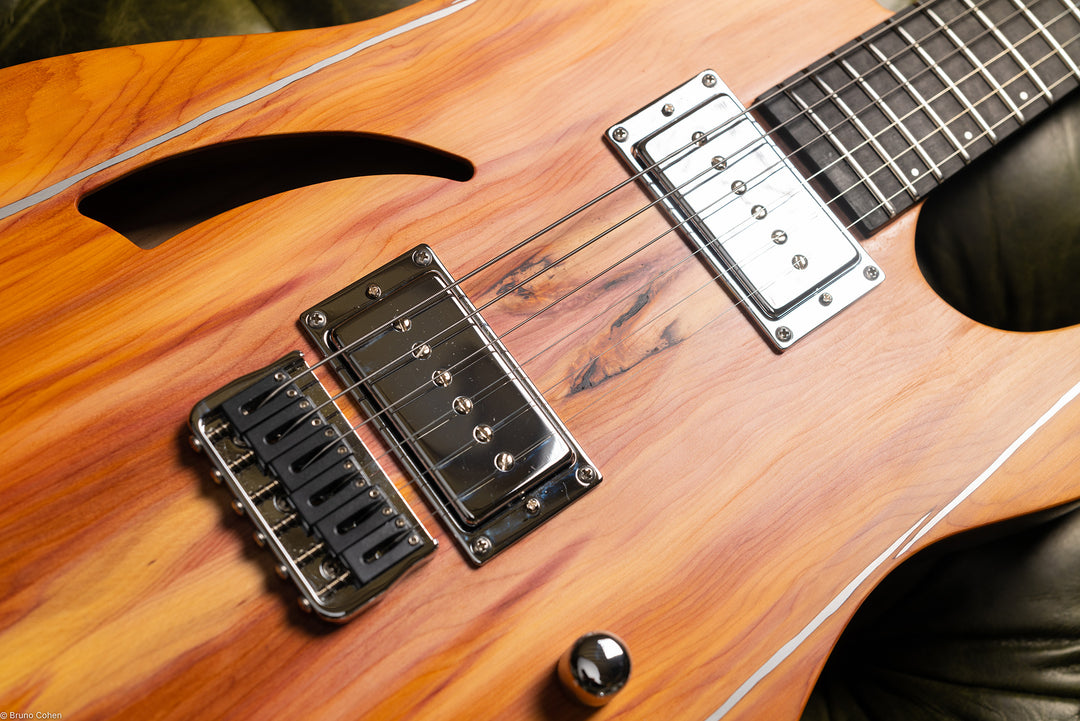 Pickups designed specifically for this instrument
The pickups are designed and wound by hand, especially for this instrument. Because we know how this wood should sound.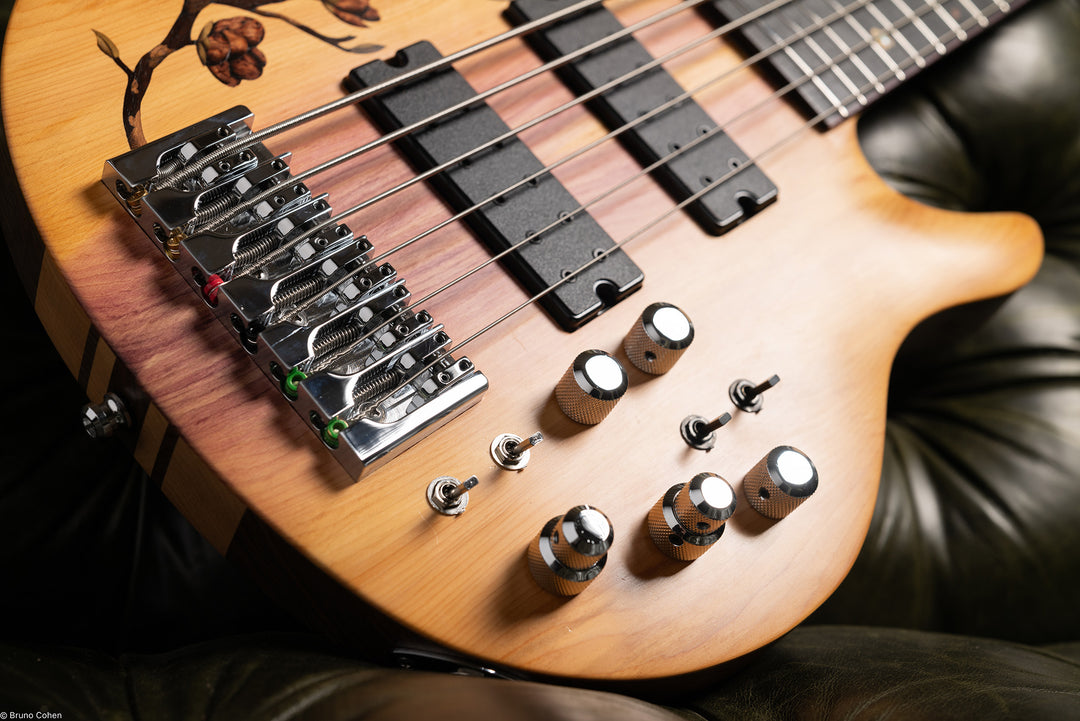 A PERFECT ELECTRONIC
We use the best components in order to make the sound chain perfect.
We have sculpted the instrument, you will be able to sculpt your sound.
Unique piece
THE SAKURA BASS
A Japanese inspired 6 string, which does not deny its French origins.
LIMITED SERIES
THE TC AIR FIRE
We only had 6 "purplish" yew tables on a whole tree.

One of the tables was used for the SAKURA bass, the other 5 are for a limited edition.
5 copies only.
Not one more !
Learn more, try it or order it?