What is an MS6?
The De Leeuw design by excellence!

We have been thinking, working and reshaping on this shape for several years. That's why we've made it our standard model. It comes in different woods and with different pickup configurations, but you can always be sure of one thing... it won't leave you indifferent.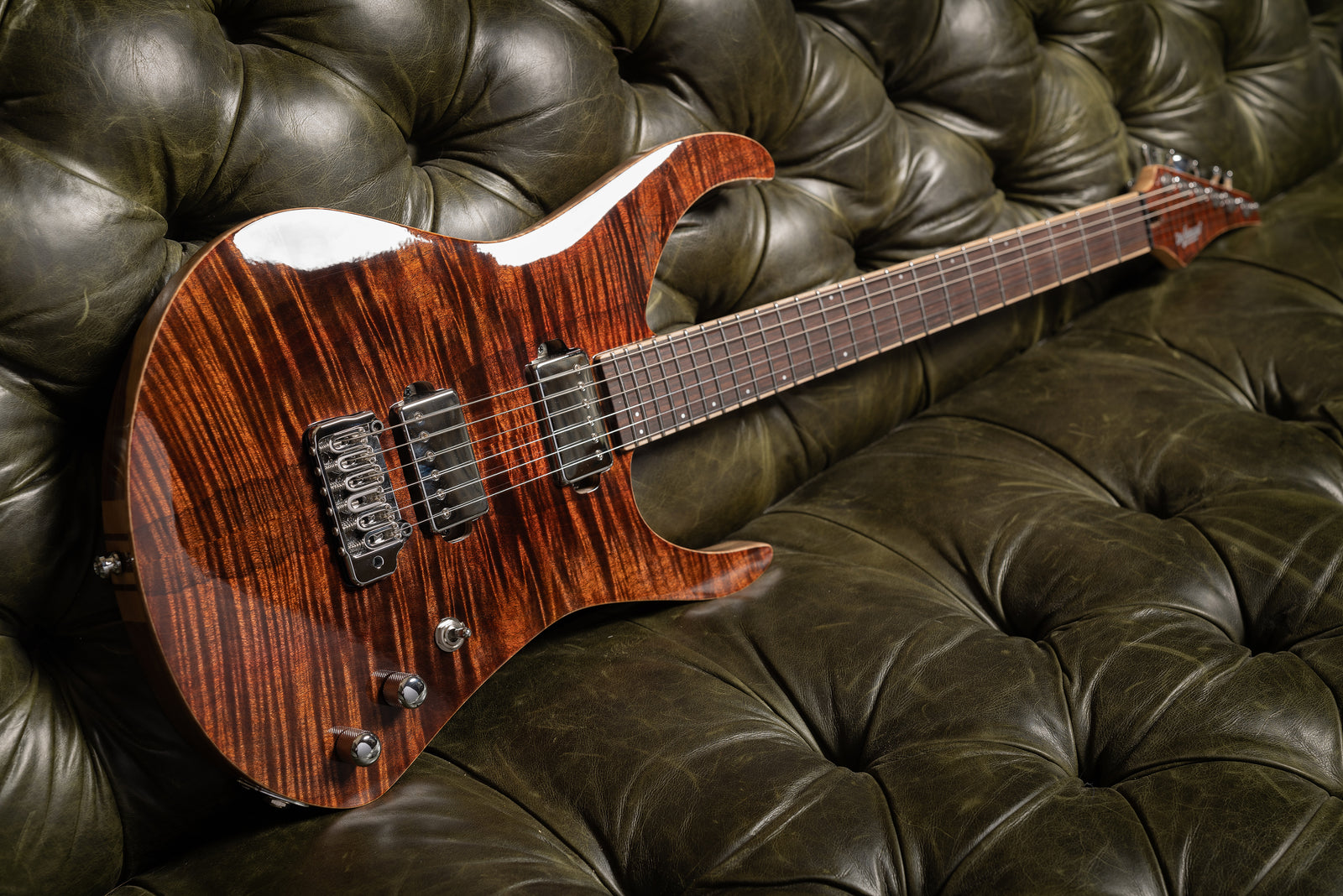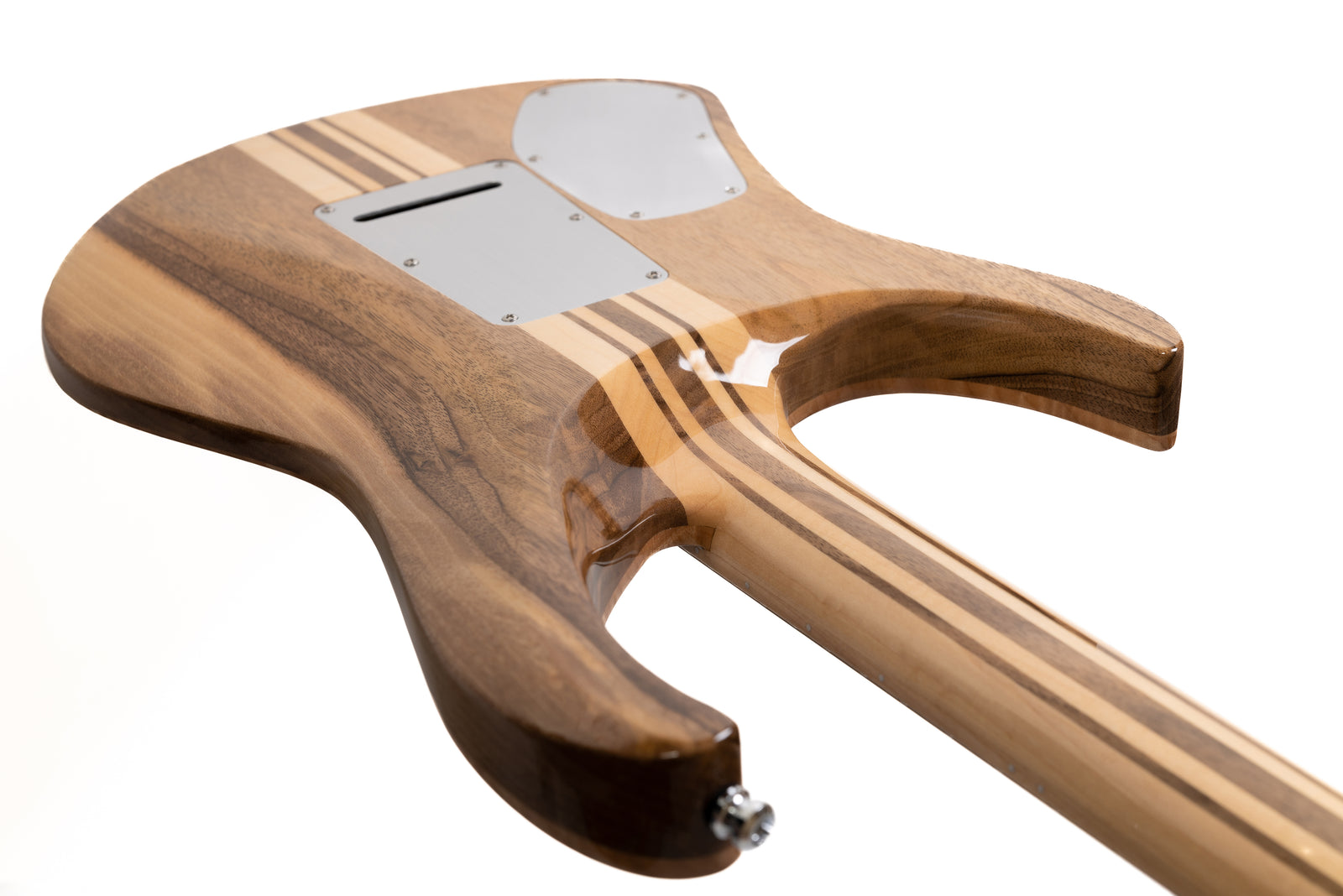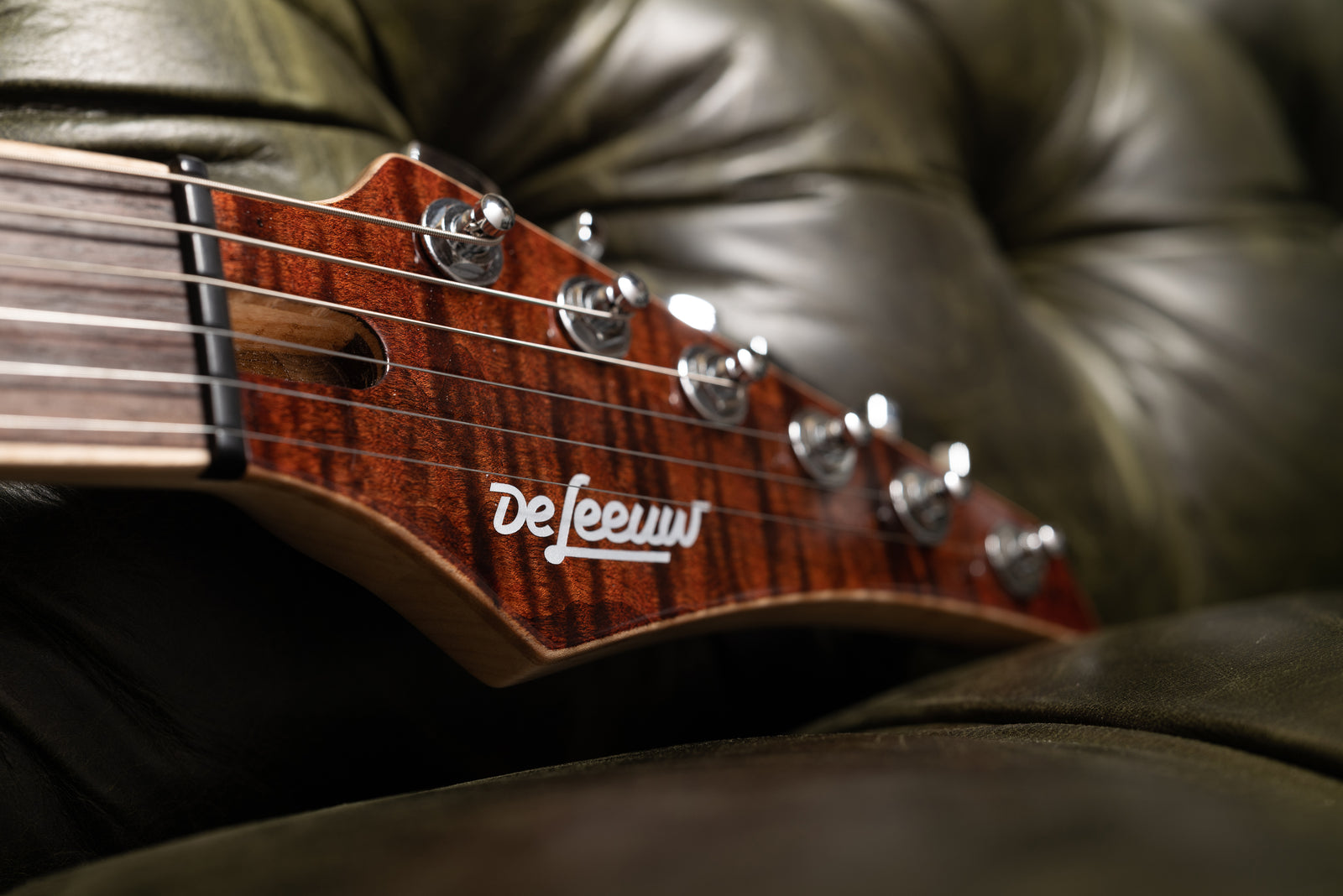 PICKUPS THAT LEAVE THEIR MARK
There are plenty of good pickups out there. But choosing the mics that bring out the quality of the guitar and that transmit what you have in your head (and in your fingers...) is better. We will always offer you what we think is the best by mixing all the parameters.
PRIORITY TO WOOD
This is not to say that we will never make painted models, but you can be sure that you will have a wood assemblage that will always be designed "to perfection".
SUSTAIN AND ACCURACY
The properties and the density of the selected woods allow an excellent definition of the note as well as an incredible sustain. Might as well combine the useful with the pleasant, right?
LIGHT AND WELL-BALANCED
Its design gives it a great finesse. It is a very balanced guitar. Whatever your style, this is a guitar that you will be comfortable playing seated, while standing, while lying down and even in weightlessness.
When Neogeofanatic gives it all!
Learn more, try it or order it?