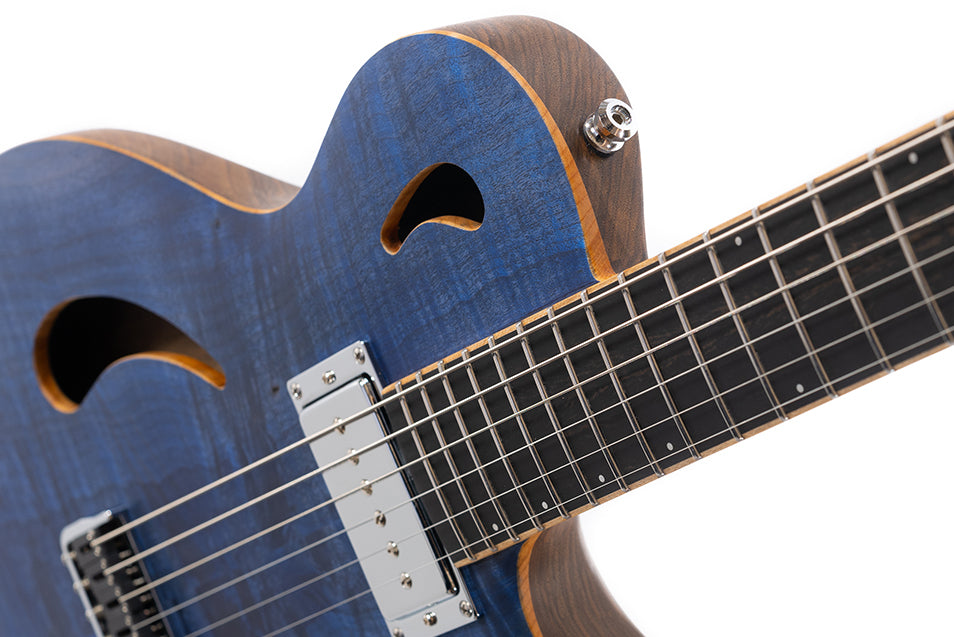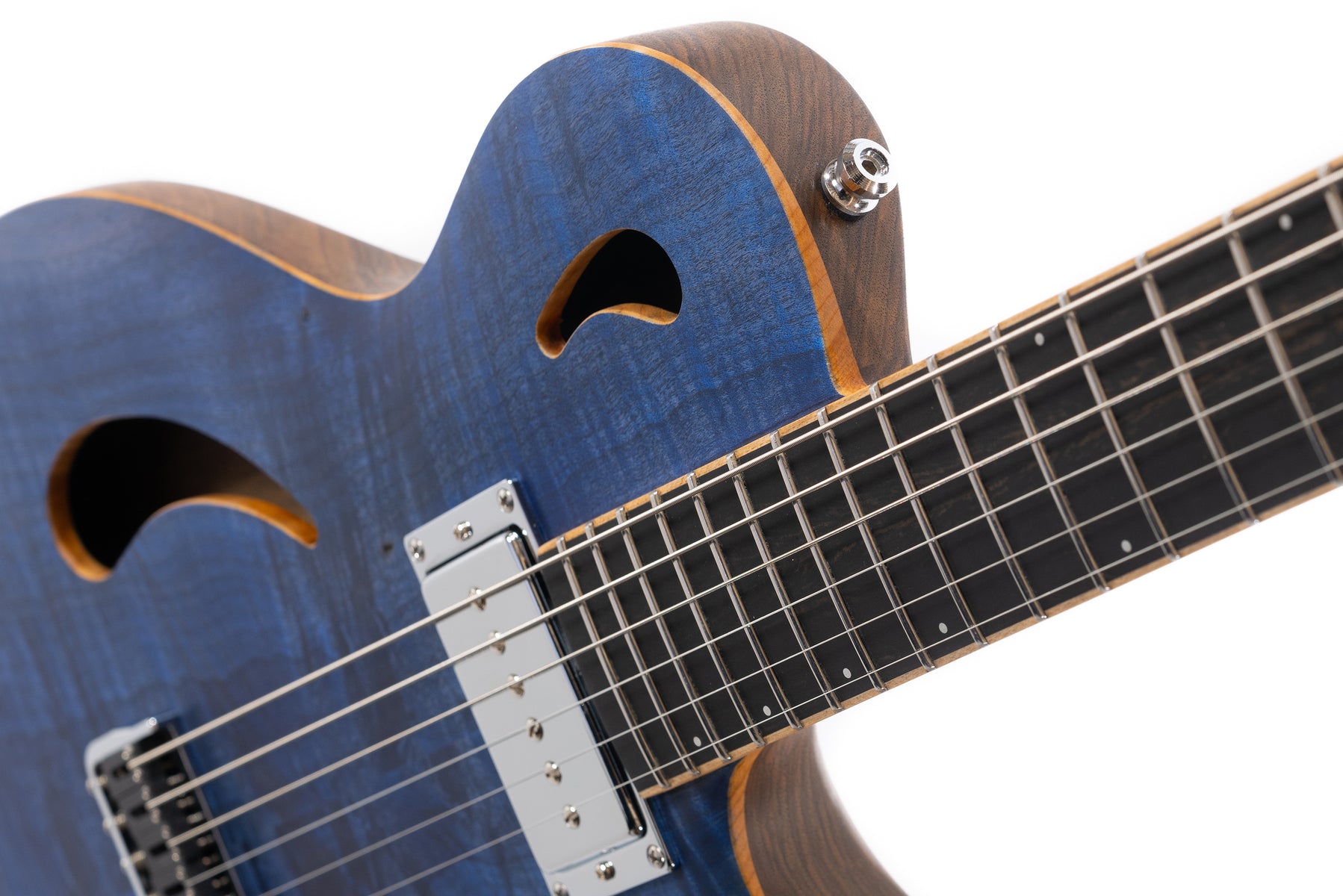 An inspiring guitar, inspired by a great lady of music
eternal Nina
The NINA guitars take their name from a great lady of music: Nina Simone.

With its soft, sensual shape and non-traditional electronic configuration, the Nina will take you into new creative territory. From electro-acoustic to warm crunch, sculpt your sound to achieve unparalleled expressivity.
A hand-wound P90
We chose this P90 in humbucker format because it is round, snappy and dynamic! It is for us a guarantee of versatility without sacrificing personality.
Outstanding woods
Whether it is the mahogany models, or the walnut ones (French, of course), we select the best woods by taking into account their density and their acoustic properties. Add to that a stunning soundboard to complete the whole, and all is said!
SUSTAIN AND ACCURACY
The properties and the density of the selected woods allow an excellent definition of the note as well as an incredible sustain. Might as well combine the useful with the pleasant, right?
LIGHT AND WELL-BALANCED
Its "semi hollow" design gives it a great lightness. It is also a very balanced guitar. Whatever your style, this is a guitar that you will be comfortable playing seated, while standing, while lying down and even in weightlessness.
A Piezo sensor under each string
This sensor allows you to have the sound of an electro acoustic guitar on an "electric" type guitar. Of course, we don't stop there... We offer you the possibility to mix the sound of the P90 and the Piezo.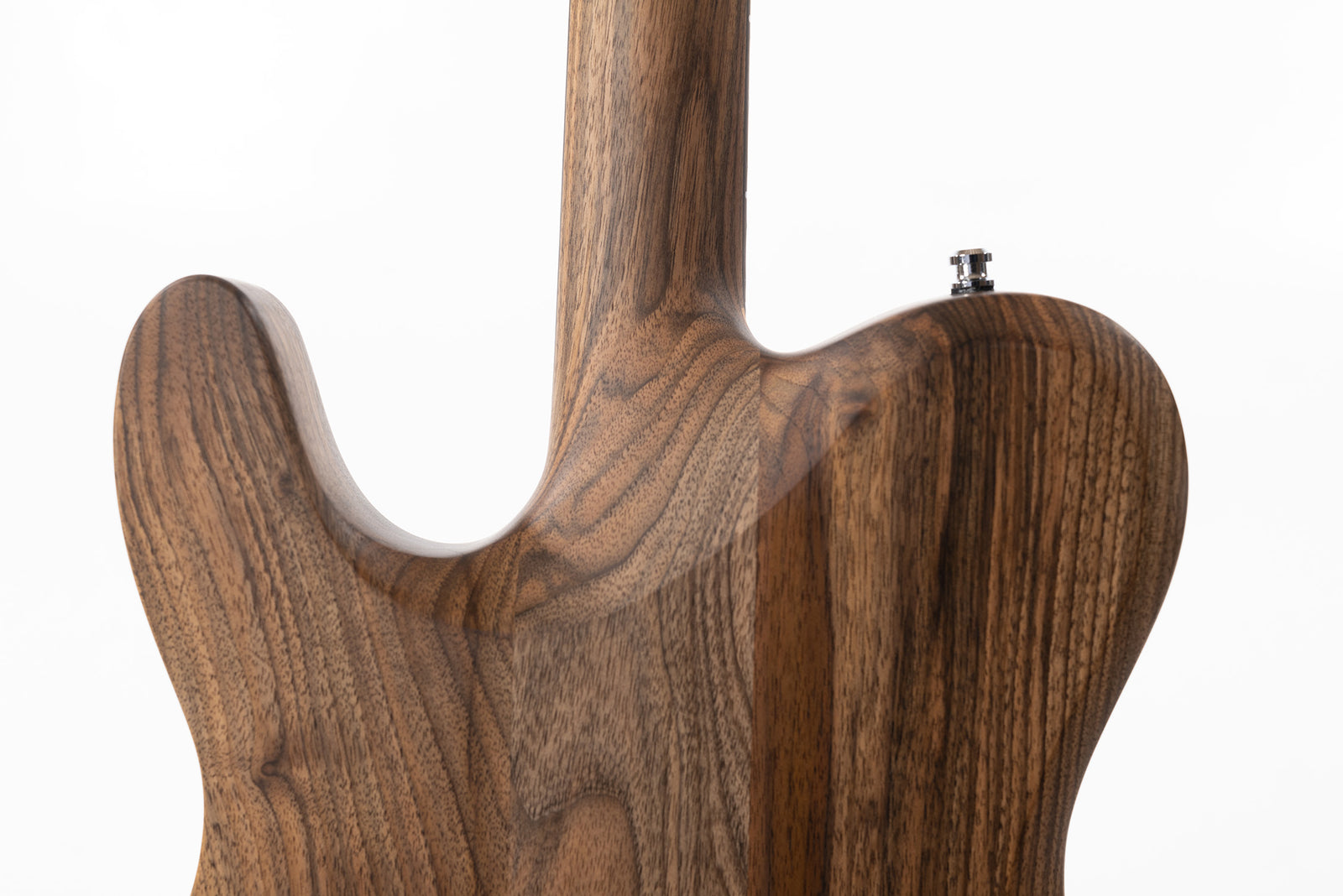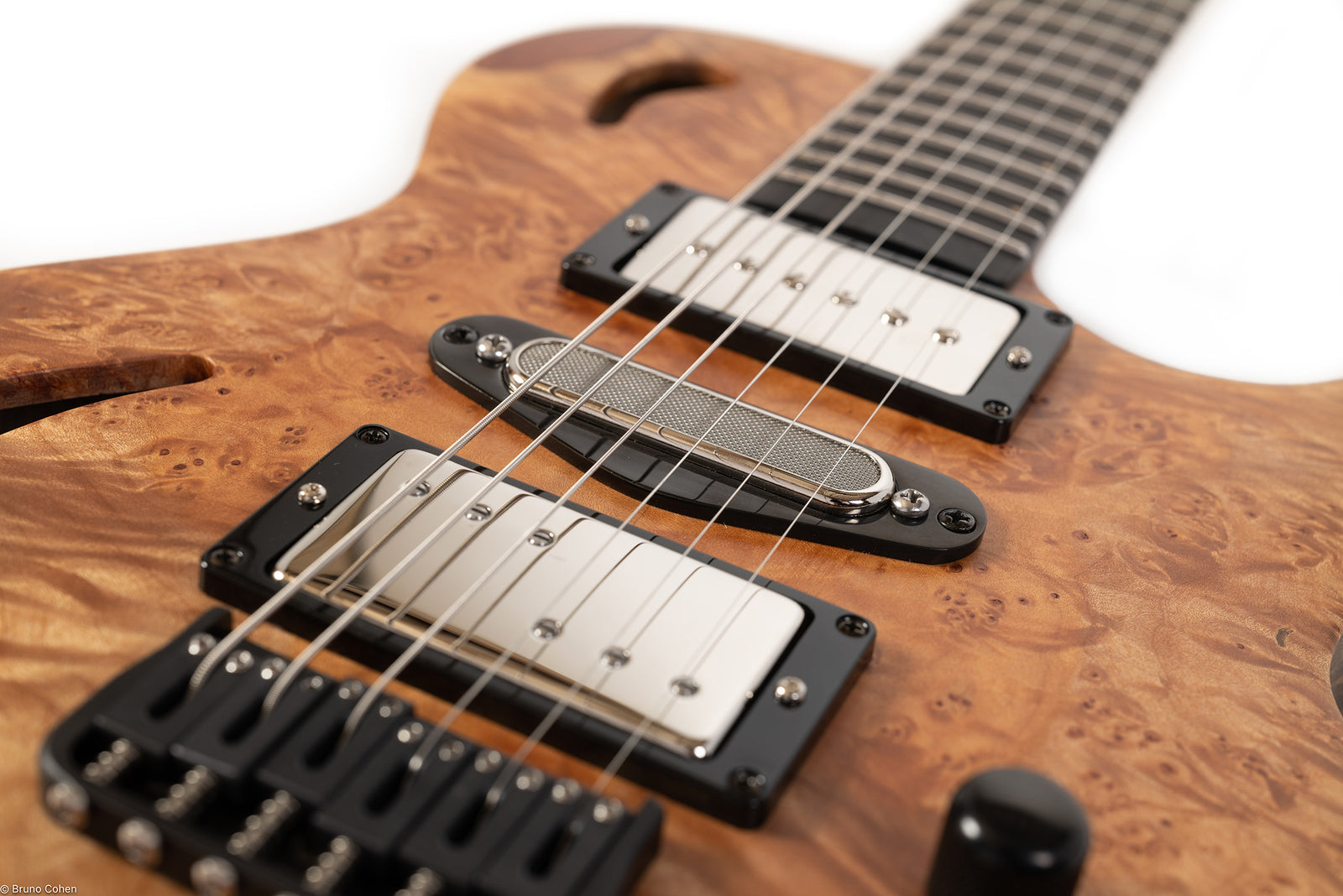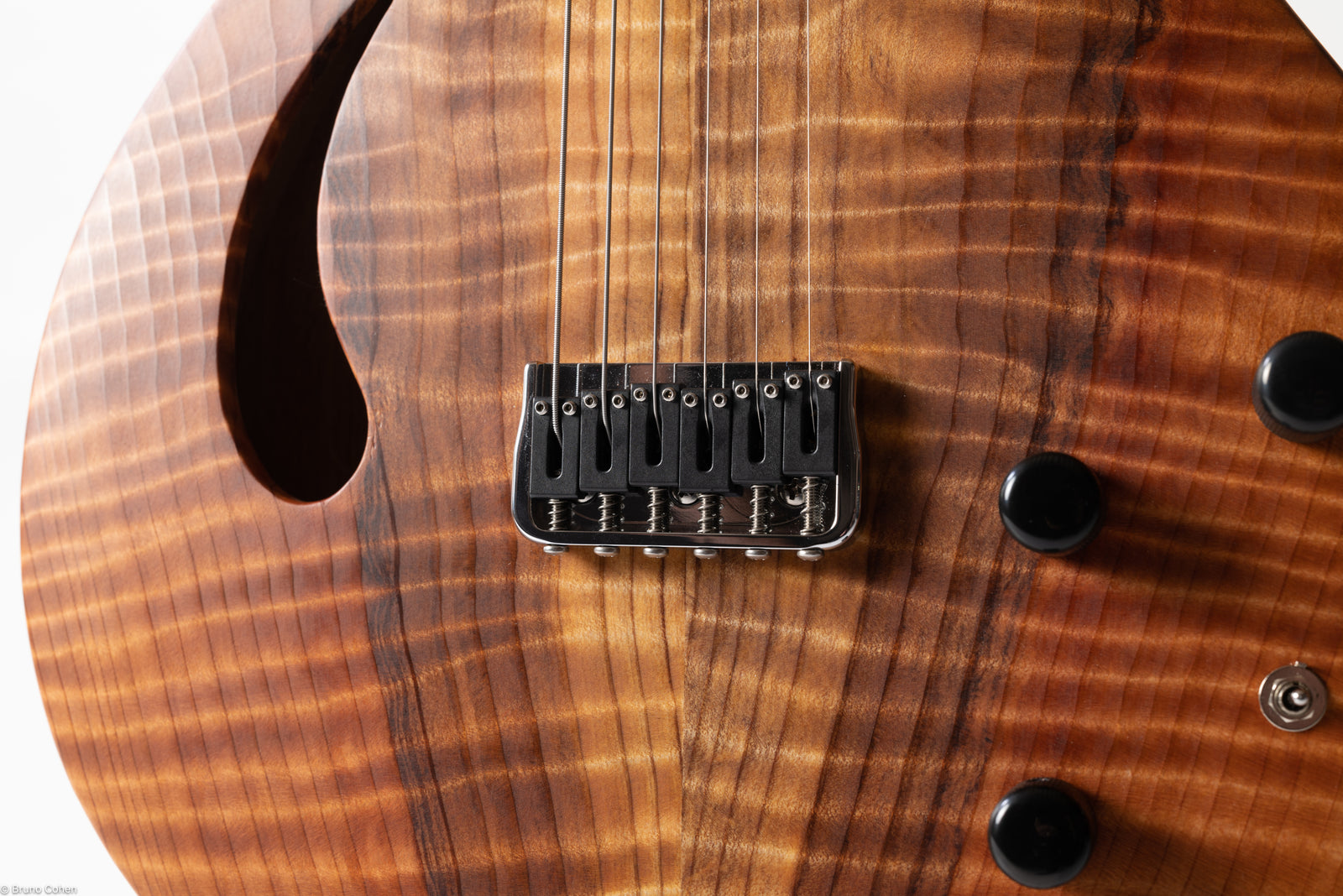 Nico Chona of Tone Factory tests the NINA
The NINA of the AIR series
Stevie Wonder - Isn't She Lovely (Cover by Héloïse, Quentin and Hugo Martin)
Learn more, try it or order it?