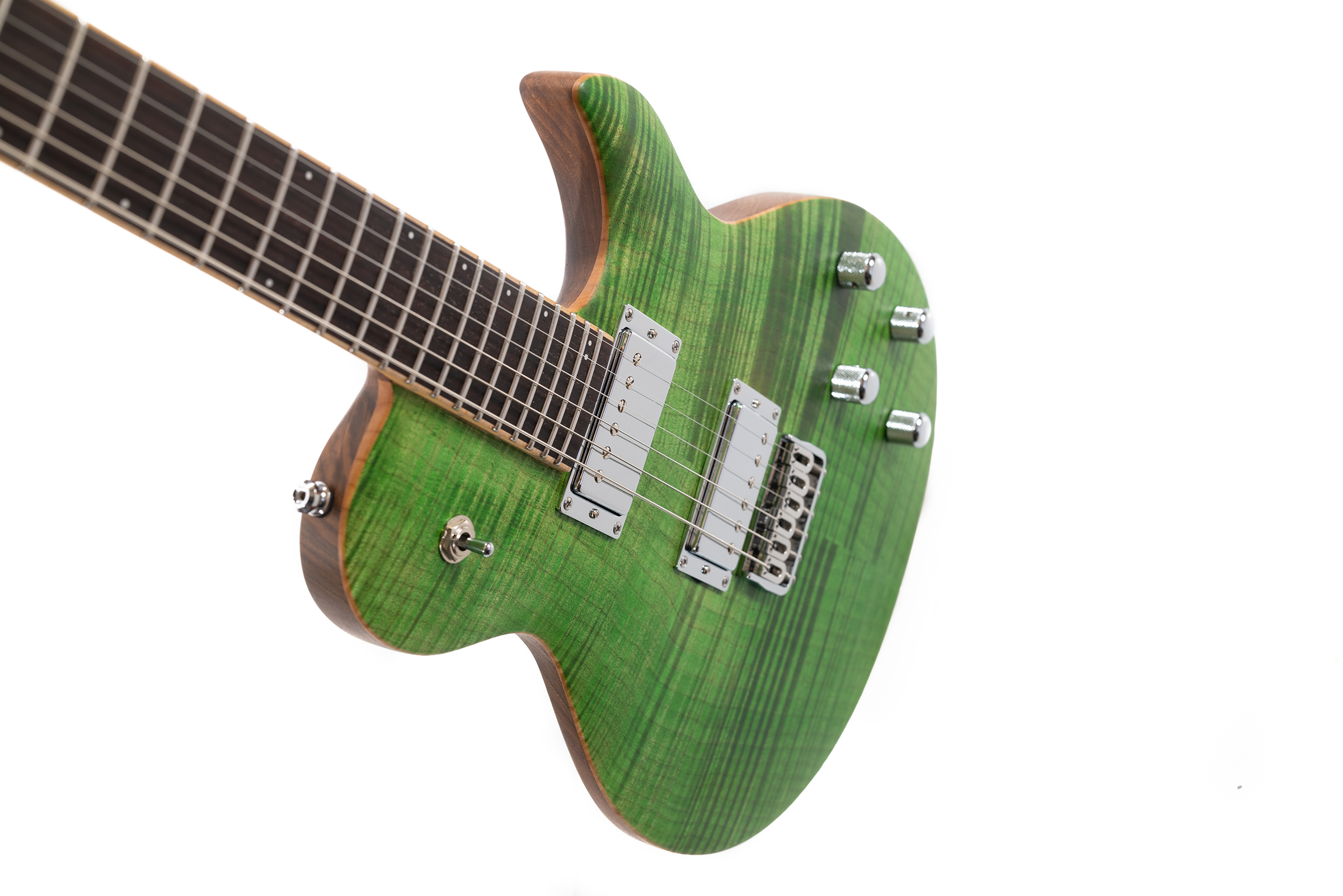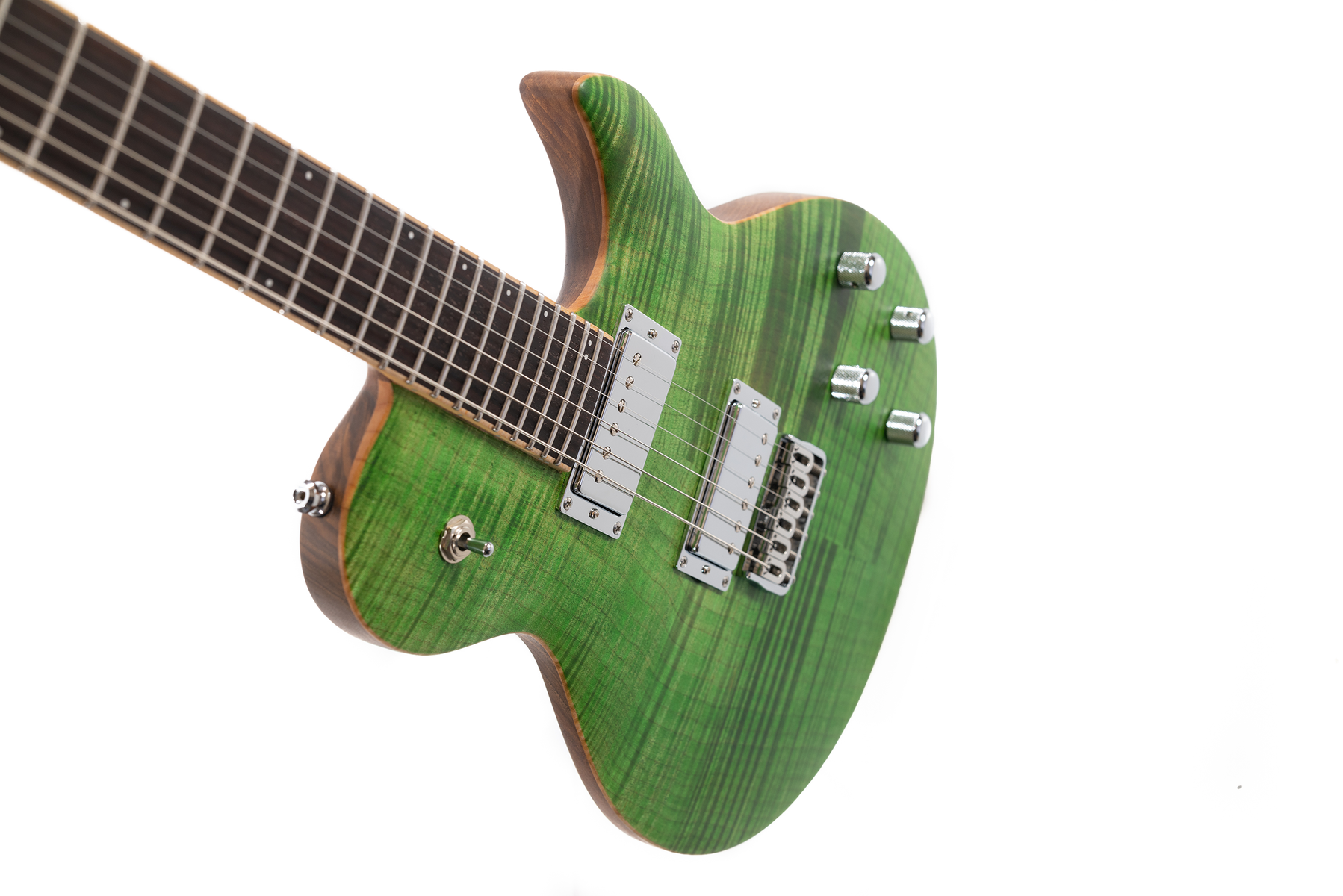 THE SHAPE THAT CROSSES TRENDS
At De Leeuw Guitars, we offer a lightened instrument without sacrificing a warm sound. This guitar can be combined with a wide variety of pickups, which will enhance this quality guitar.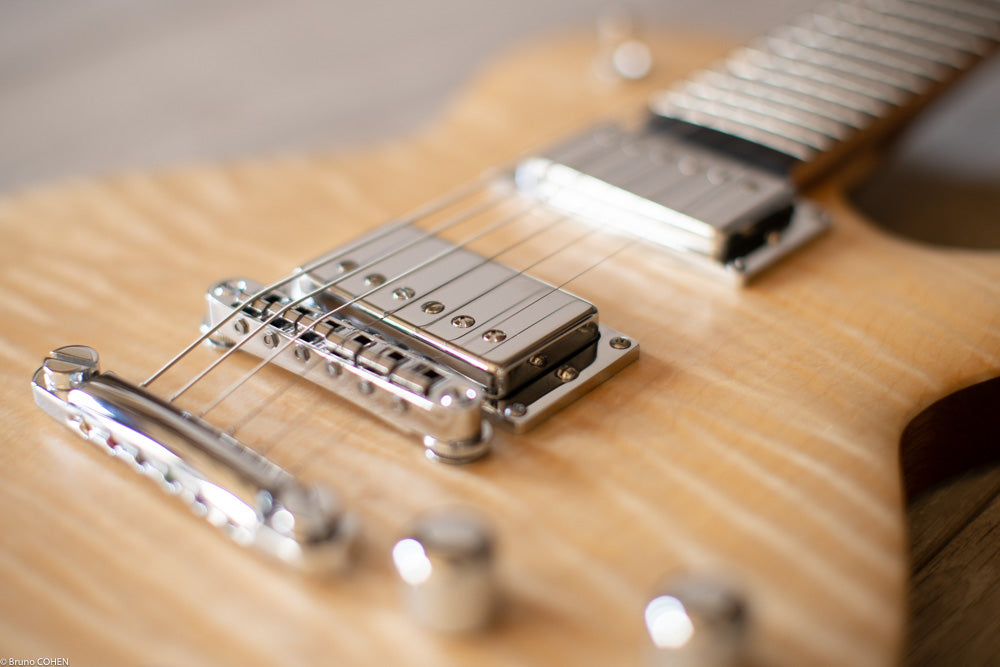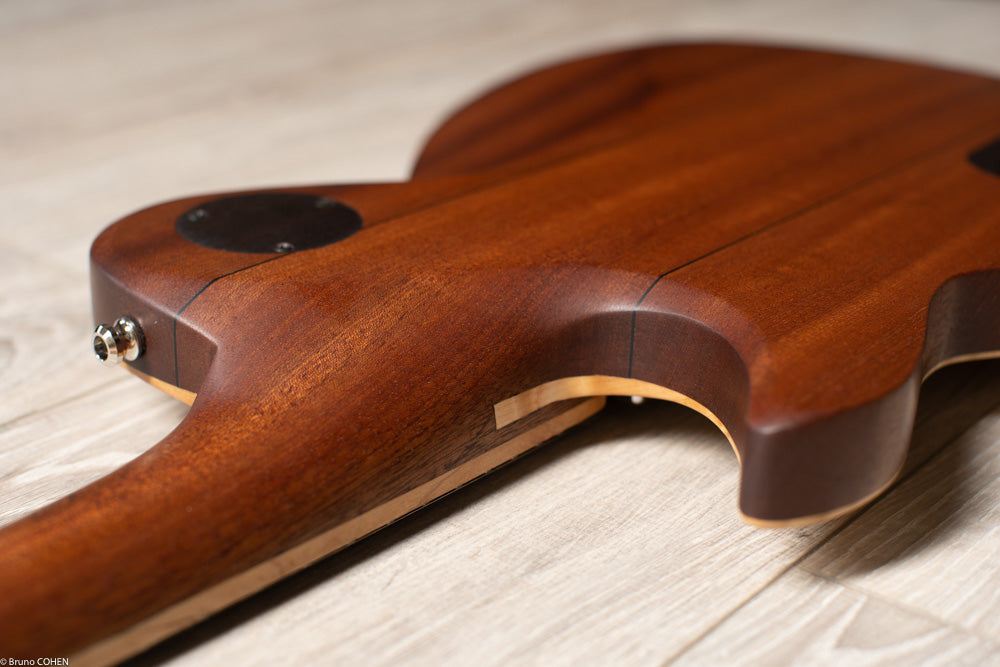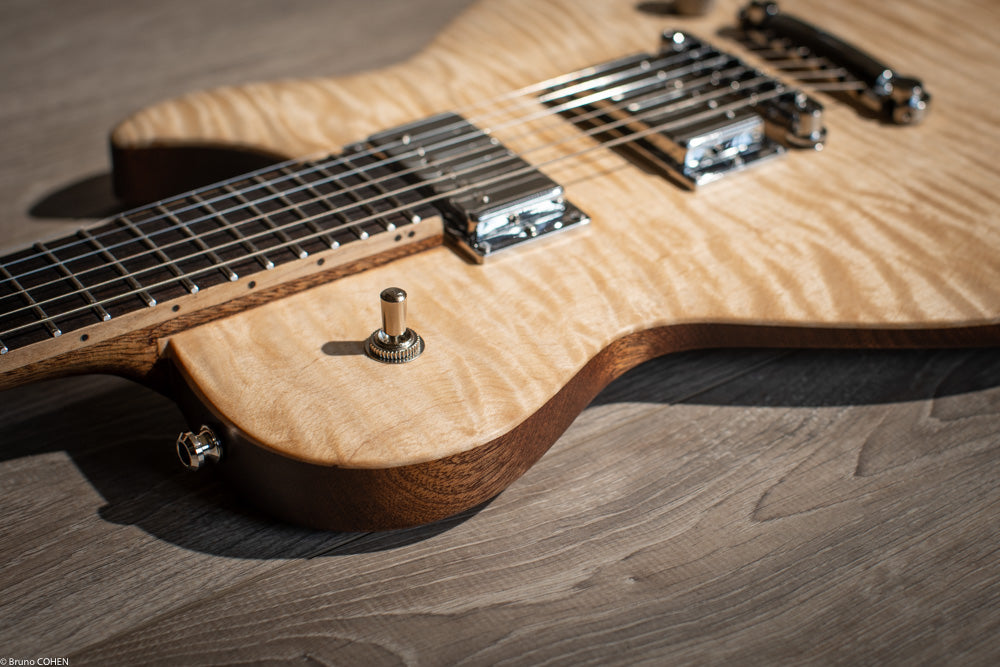 ARTS OF THE SONDBOARD
The SC traditionally has a mahogany body with a maple top. Since we like local woods, we regularly replace the mahogany with walnut. Walnut allows us to explore territories that mahogany does not venture into.
WARMTH AND PRECISION
On this guitar, we will always advise you to use pickups that will allow to sublimate the characteristics brought by the luthiery, in order to keep this typical warmth. That's why we chose a set of hand-wound PAF 57s.
NECK THROUGH
The central part of the guitar is made of one or several pieces of wood. Here, no heel, but an easy access to the treble, well beyond the 15th fret. Moreover, your guitar will be extremely expressive and vibrant.
SUSTAIN AND LIGHTNESS
The density of the woods used (walnut or mahogany) associated with a French precision lutherie allowed us to give a create a very thine line body. It is thus a guitar endowed with an unparalleled lightness and yet without sacrificing its sustain.

A SIMPLIFIED ELECTRONICS
...But not simplistic!
We obviously select the best components and have chosen to simplify the configuration. 1 volume, 1 tone and since the chosen pickups are perfectly calibrated, the balance will always be perfect.
Swan Vaude - Purple Rain - SC Bury Mapple
Our "SC Guitar" models - from our Classic Series
NIKK Giggs (Midnight Burst) tests the SC Standard Oiled
Learn more, try it or order it?