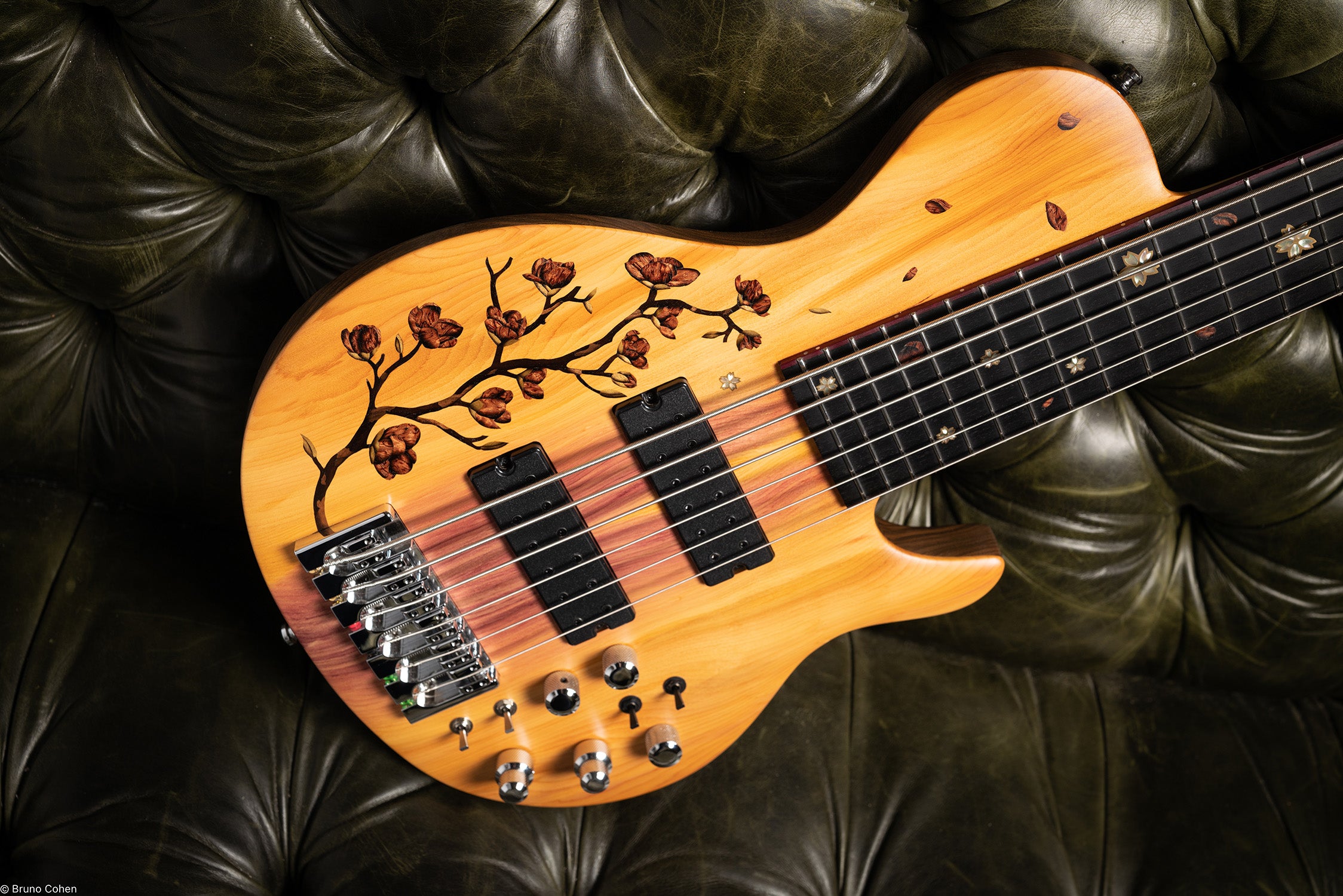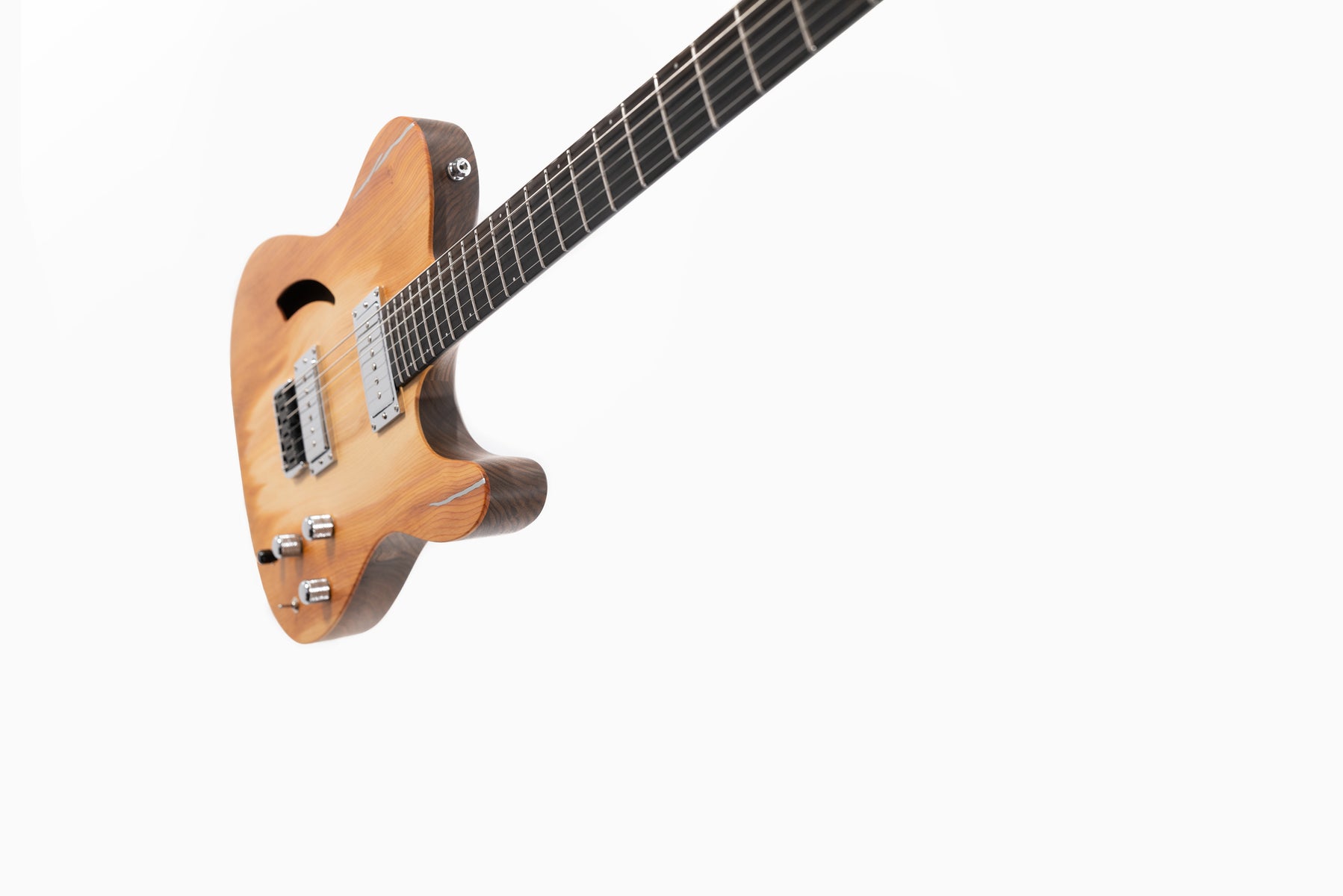 6 STRINGS FOR AN ODE TO JAPAN
This unique piece, entirely handmade, required more than 70 hours of work just for the marquetry and the inlays.

Traditional marquetry techniques were used, as well as brass cutting.

For the shading, we used the hot sand technique.

To make a long story short, with this instrument you have the quintessence of the work of an artist, for another artist.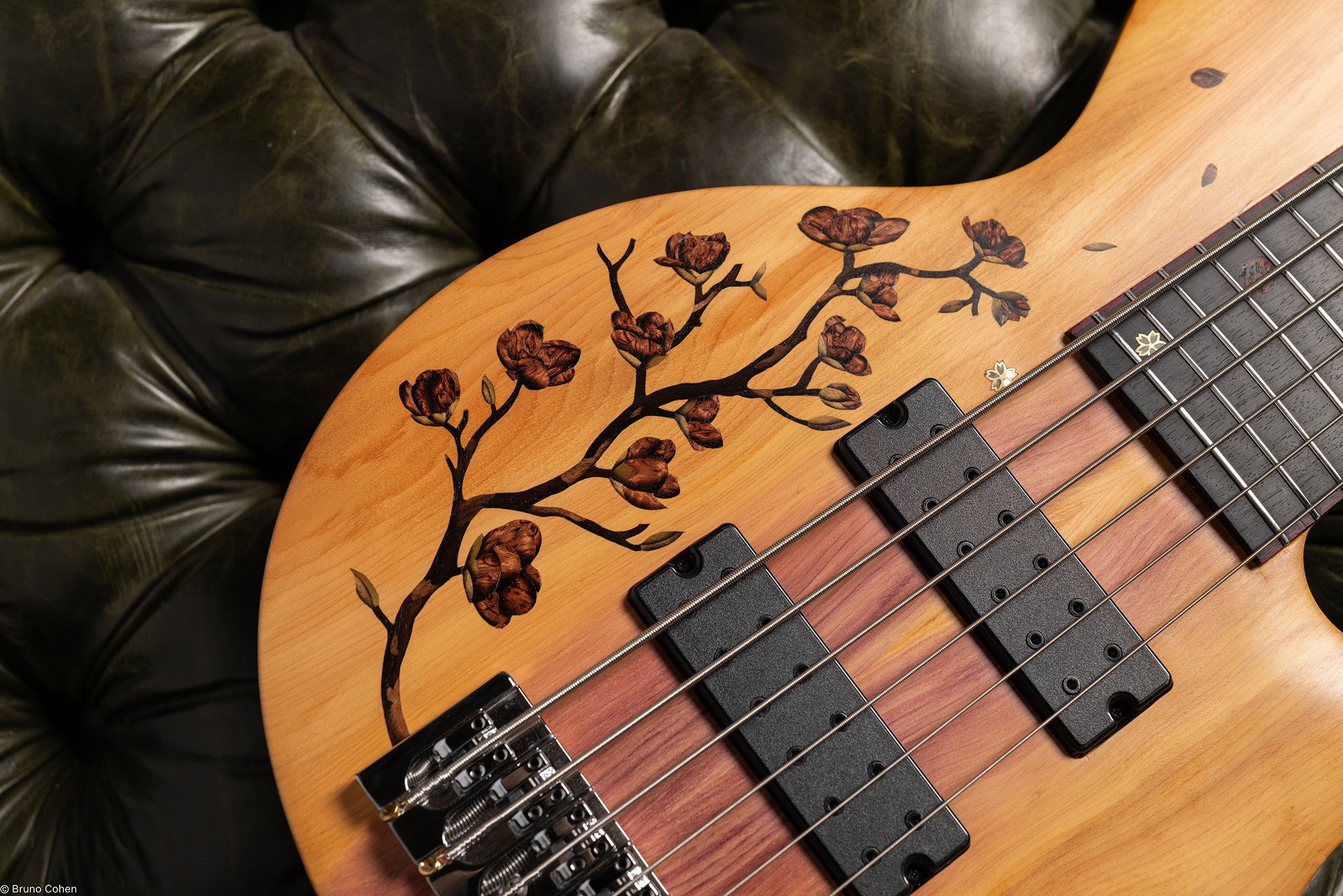 MARQUETRY
Detailed patterns, meticulousness in the gesture, patience. It takes many hours to master this technique and many hours to make a piece.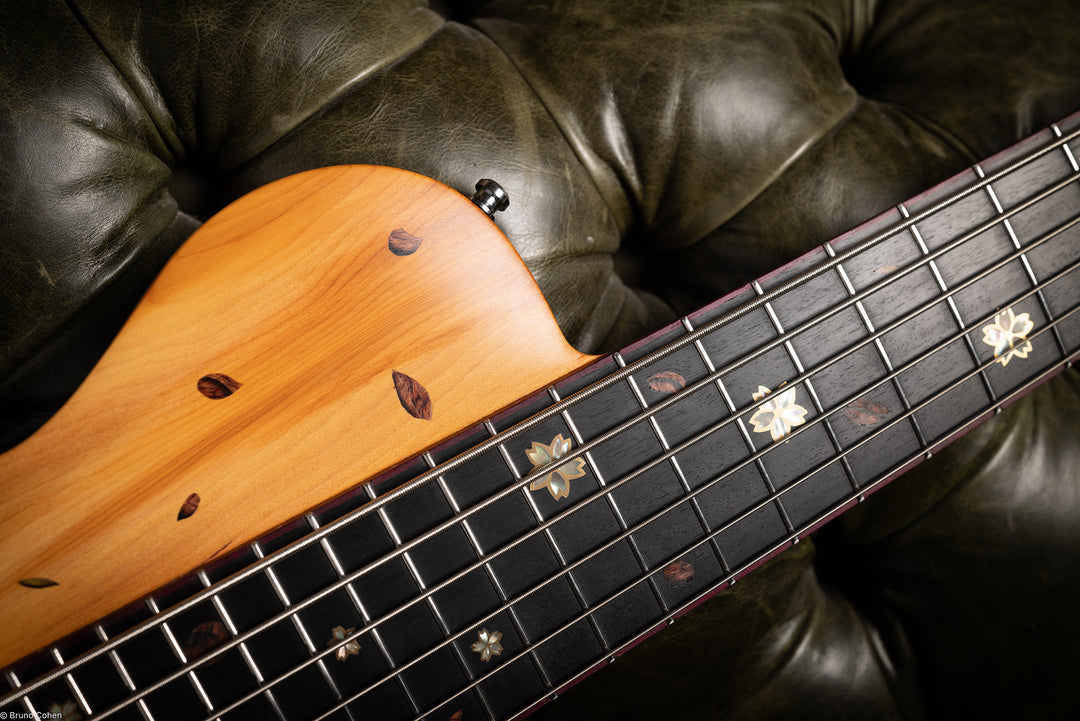 A GOOD REASON TO FALL IN LOVE
We marry materials, according to our inspiration. Here the flowers are cut in solid brass, then inlaid with mother of pearl.

We allow ourselves all possible combinations.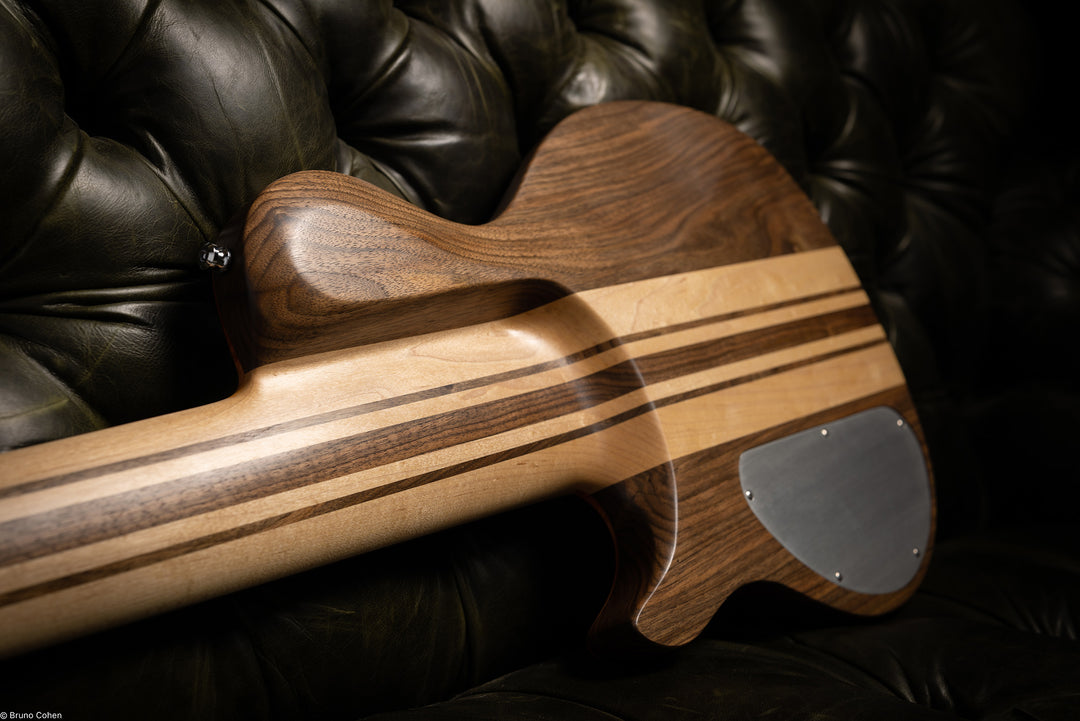 BEAUTIFUL FROM THE FRONT, BEAUTIFUL FROM THE BACK
We combined a piece of French walnut and maple to enhance its neck through design.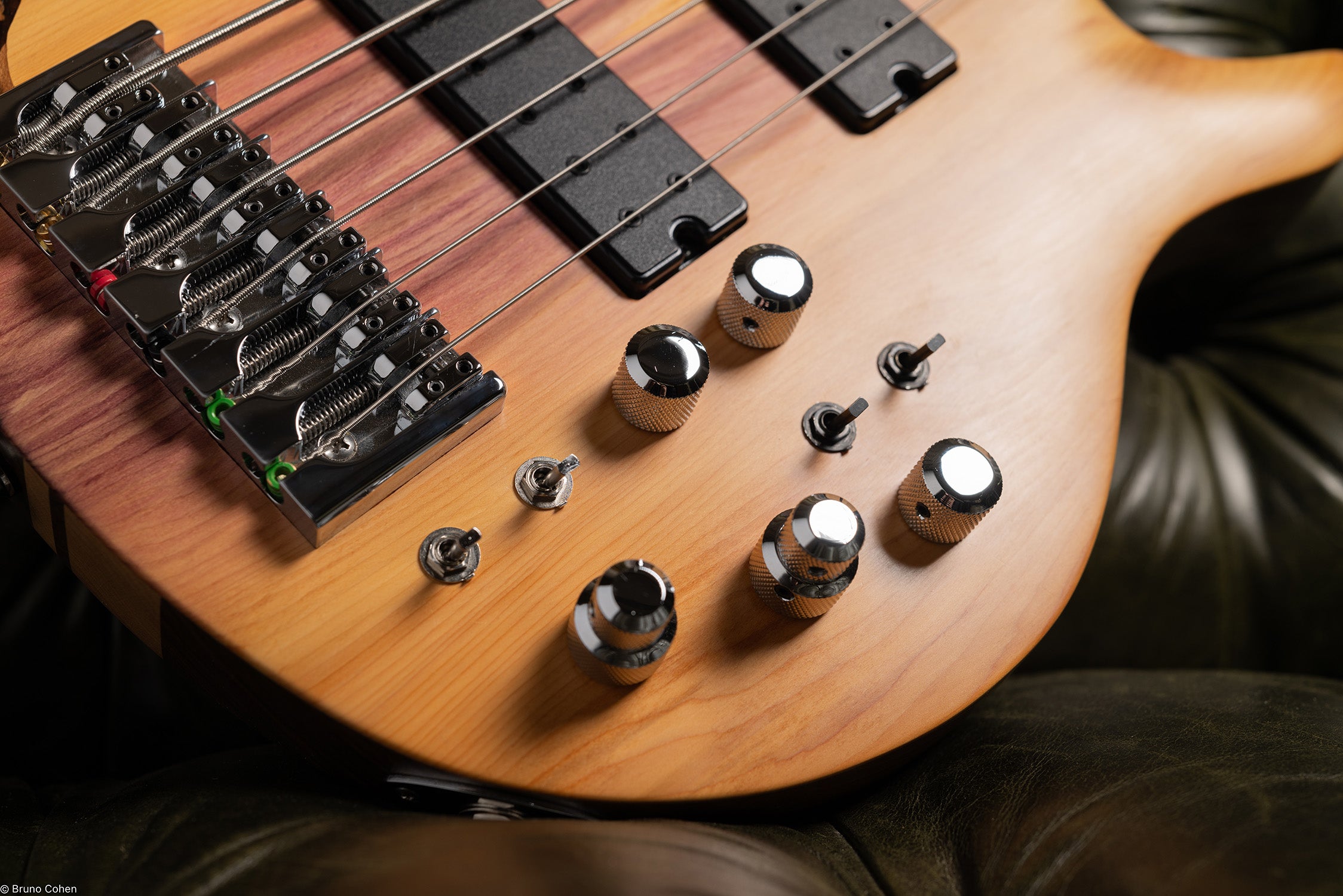 CUSTOM-MADE PICKUP
Made at our request by our Italian craftsman of great talent, these pickups bring an incredible dynamic and opening of the sound.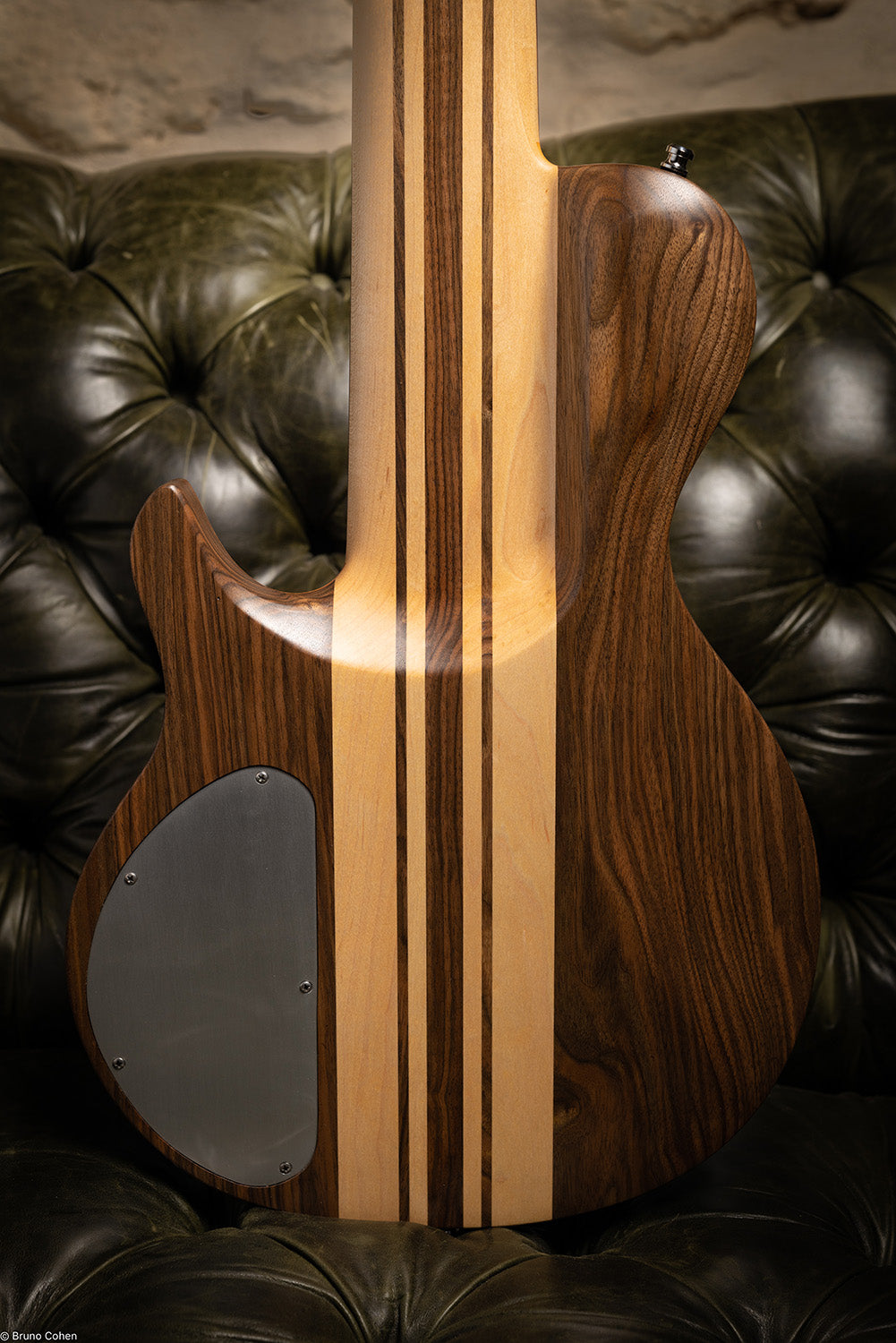 A THIN NECK THOUGH
We have found the perfect balance between the width of a 6-string neck and the finesse needed for playability. The neck has been reinforced with carbon rods.
Tradition and modernity!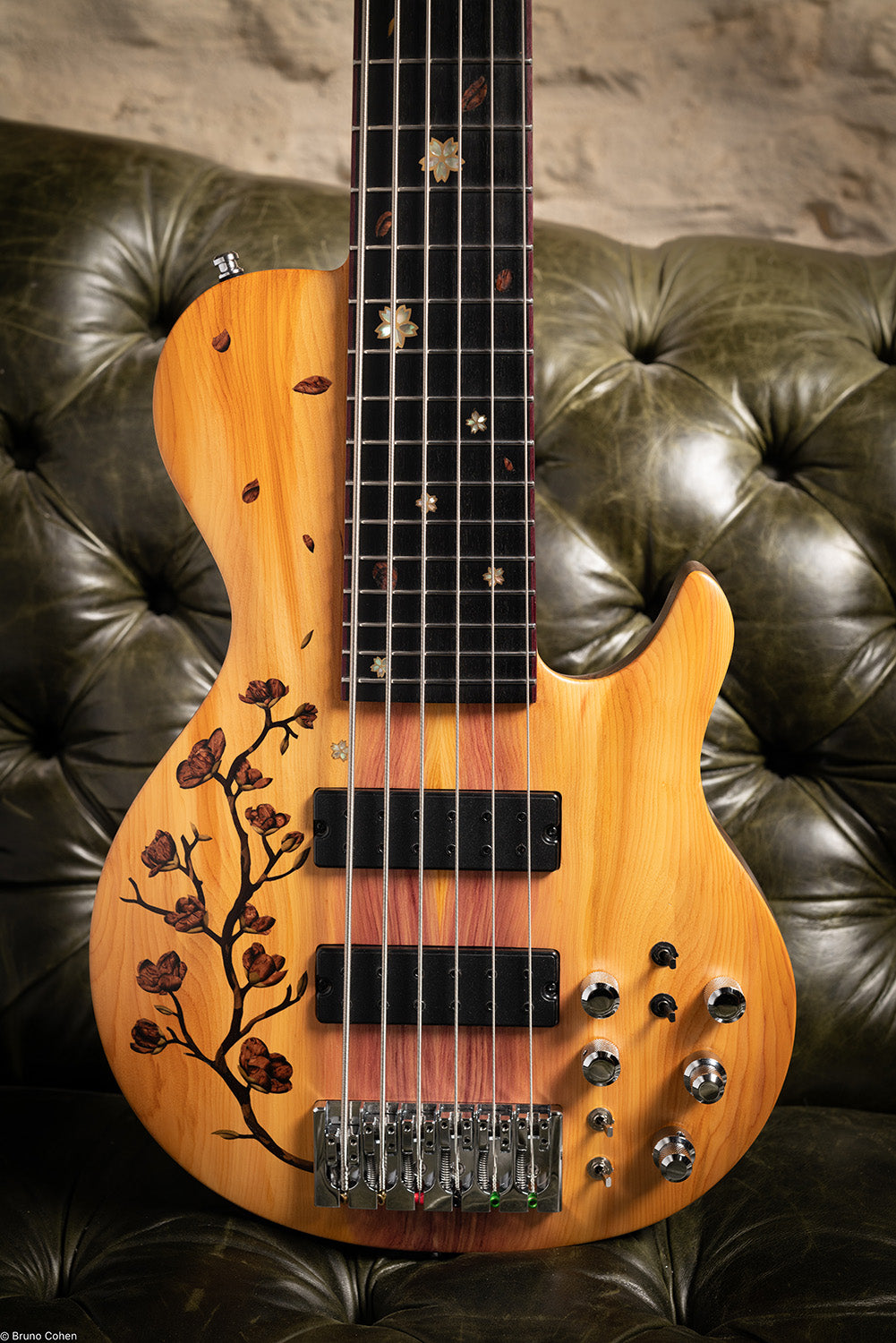 A PERFECT ELECTRONIC
We use the best components in order to make the sound chain perfect.
We have sculpted the instrument, you will be able to sculpt your sound of these superb hand-wound pickups.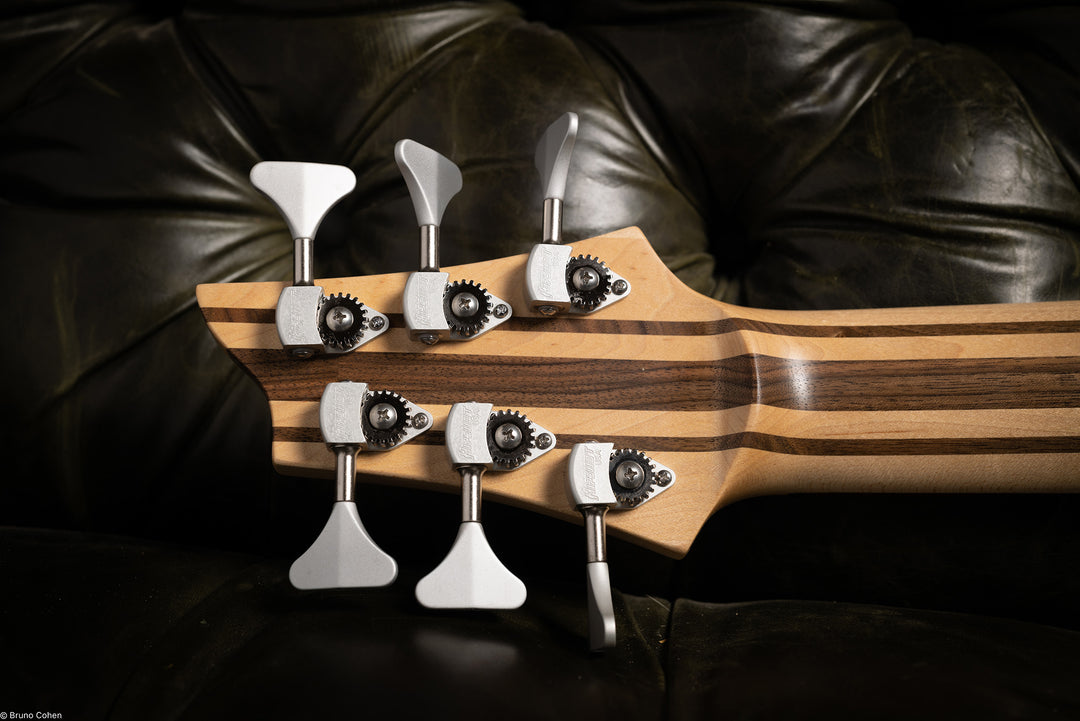 PRECISE AND ELEGANT TUNING MACHINES
Flexibility and hold of tuning.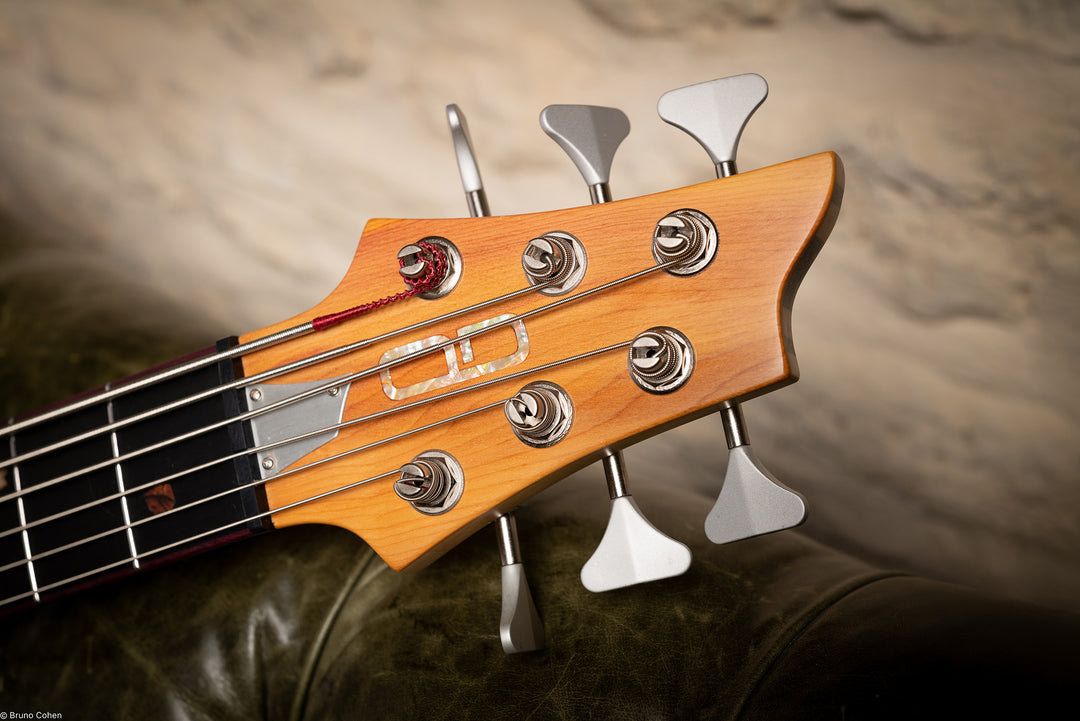 NUT IN TUSQ
Because good tuning machines are not the only reason for a good tuning. The nut is an essential part.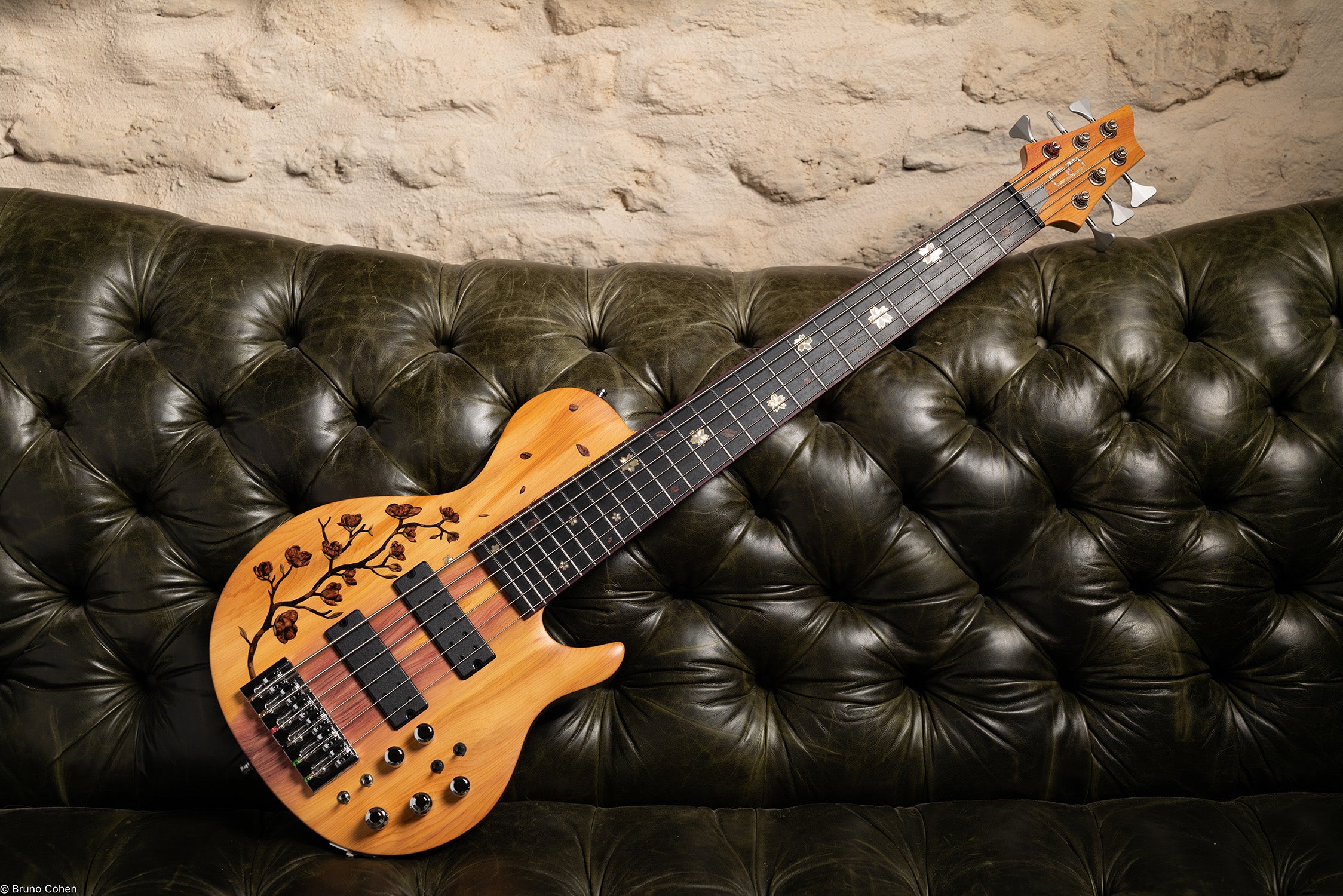 DENSE BUT LIGHTWEIGHT
In addition to refining the neck design, we also dug a few cavities under the soundboard to make it light and easy to handle.
11.990€ (ALL TAXES INCLUDED)
This instrument has been presented by Alexandre Carruana (its owner) at the Guitar Summit 2022.


Do not hesitate to contact us to know the complete characteristics of the instrument.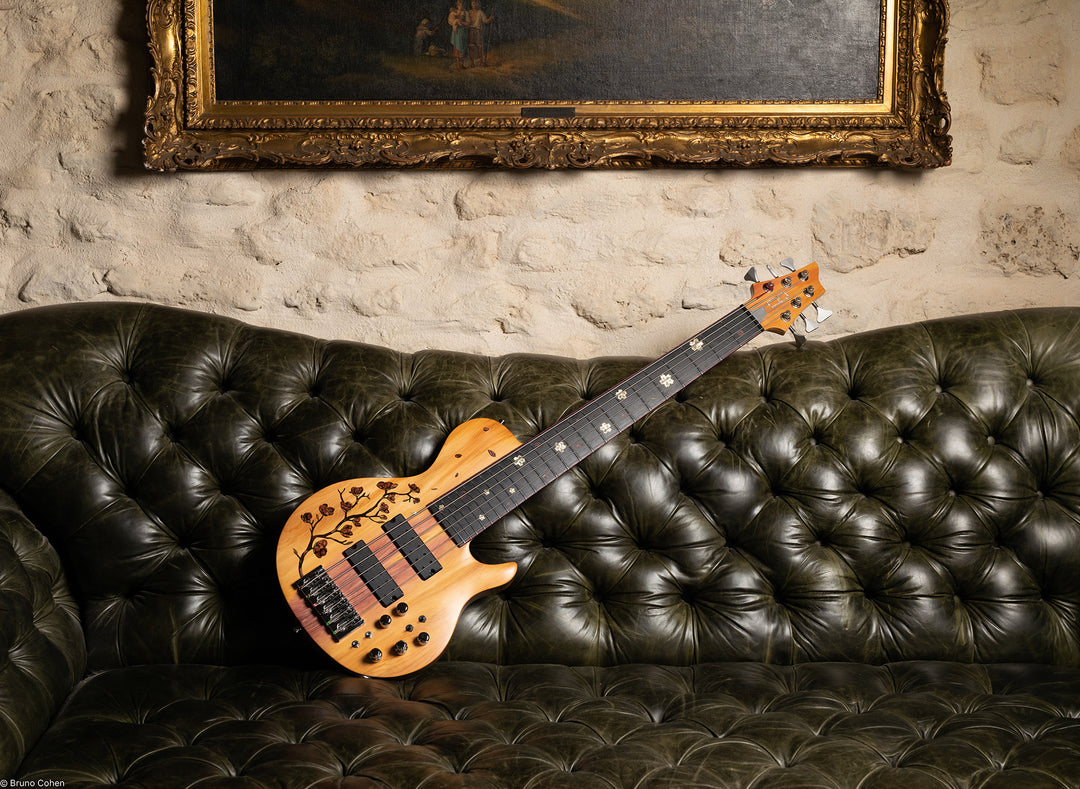 Learn more or order your unique piece?